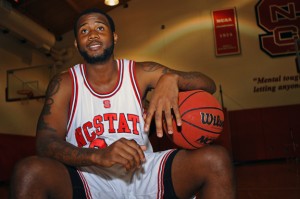 [There] is something about Smith that is beginning to intrigue scouts. Something he is showing on the pre-draft workout circuit that is starting to make teams take him seriously.

It's more than just a batch of skills that has Smith drawing comparisons to Samardo Samuels — another Cavs big man who showed flashes during his rookie year, despite not being drafted. Most NBA types also seem to admire Smith's work ethic, determination and always-underrated desire to prove everyone wrong.
Here's where I cease to be useful. All I know is that Samardo Samuels comparisons aren't necessarily positive. Kevin or Mo, do we know anything about this guy?