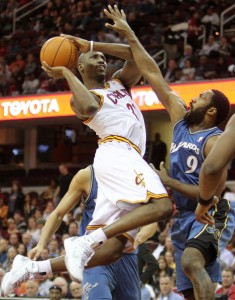 In Rick Noland's estimation, this draft is thin in terms of wings:
From soon-to-be free agent Anthony Parker to the waived Jawad Williams to the traded Jamario Moon to journeyman Joey Graham to veteran Daniel Gibson to the unproven Christian Eyenga to the slow-footed Luke Harangody, Cleveland was without a proven scoring threat and creator at both spots.
Help is unlikely to arrive in the first round of the June 23 NBA Draft, as there's also a shortage of high-level talent worth taking with the No. 1 or No. 4 picks.
The silver lining: literally anyone would be better than Jawad Williams. (Sorry, Jawad.)