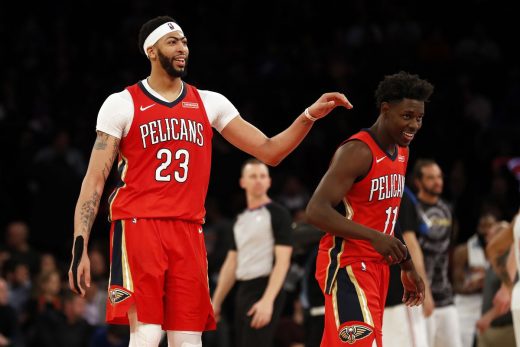 Well we'll see how tonight goes. For the Pels, MVP candidate Anthony Davis wl be suiting up which probably spells doom for the Cavs. I'll let AC sum it up.
The Pelicans are led by Anthony Davis, who is having a career year,28 pts, 13 rebs, 2.5 balks

— Austin Carr (@MrCavalier34) January 6, 2019
The guy actually balking? Nikola Mirotic, who's out with an ankle injury. Out for the Cavs, Rodney Hood and the usual band of injured Cavs: Kevin Love and David Nwaba. Hopefully the return of Matthew Dellavedova gives the Cavs bench some juice against the Pels who are featuring a recently returned Elfrid Payton who dropped 25 the other night.
I hope some Delly magic can save the Cavs. Otherwise this could get ugly.