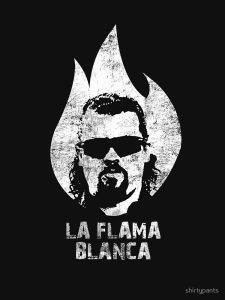 The Jazz are in town tonight for a fun reunion and to play some basketball. Rodney Hood and Alec Burks are both former Jazz players, and old Cavalier sharpshooter Kyle Korver is lighting the la flama blanca in Salt Lake City these days.
The Jazz have struggled mightily this season. They were supposed to be one of the top tier teams in the west, but they are currently three games out of the playoffs and 5-5 in their last ten. They're turning it around slowly though. Their defense is in the top ten in points allowed giving up just 106.1 a game; opponents  take just 27.7 3s a night, which is a top three number. And, they still have Rudy Gobert managing the paint. He's allowing guys to shoot just 55.5% at the rack this season.
Offensively, the Jazz have had trouble. They run a slow ordeal that often time takes twenty seconds to unfold. Or, Donovan Mitchell takes over. He's scoring 20.1 a night this year, but he's a 29.1% shooter from deep. Utah doesn't get points the easy way.
Things to Watch
1. The Jazz are an offense the Cavs can stop. Cleveland can try to defend Donovan Mitchell straight up and try to get him to play hero ball, or they could load on him and try to force the rest of the Jazz to beat them. The defense must do one of those things to have a chance. It would be great if they also held them to under 50% shooting tonight.
2. Offensively, the Cavs already launch a ton of mid-range jumpers. They will have a lot of space to do that this game because Rudy Gobert likes to hang back when guys penetrate. The Jazz's game plan is to get teams settling. They protect the 3-line too. Larry Drew needs to challenge this plan. Maybe some Cav can get Gobert into a little foul trouble, so the rack opens up. Maybe Drew will play a five-out lineup to get some decent 3 looks.
3. The Jazz's one defensive weakness is probably at the forward spot. Derrick Favors and Joe Ingles aren't physical wonders. Cedi Osman has a duty to bring it to Joe. If he can get by Joe and into Gobert's body at the rim, some cutters could get drop off baskets. On top of that, if Cedi tires Ingles a bit, Ingles may not be as big of a factor offensively.
I'm picking the Jazz to win. They're slow and prodding and have a guy in Mitchell that is a fifty point threat. The Cavs have trouble focusing for entire defensive trips and they have tendency to let perimeter scorers get hot, especially if they turn the ball over a lot. And, the Jazz are a great steals team getting 8.9 a night. The Jazz just aren't a good match up for Cleveland right now. Jazz win, 125-105.