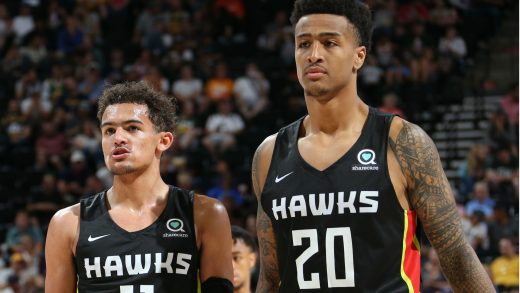 Winnable game alert: the Cavs are 1-1 versus the Hawks and the Hawks (like the Cavs) are on the second night of a back-to-back. Of course, this Atlanta team now includes one of the NBA's best sophomores, John Collins, and is 4-1 in their last five. They also play at the NBA's fastest pace…
Hawks are 1 st in NBA in pace 106.07, 3rd in TO'S forced,16.9- 4 bath in bench scoring, 44pts, 4th in 3 pt shots attempted 34. Their problem they lead the NBA in pts allowed 118

— Austin Carr (@MrCavalier34) December 29, 2018
So another tough game for the Cavs who are still without David Nwaba, Ante Zizic, Tristan Thompson, and Kevin Love while Rodney Hood is questionable. The Hawks are missing only Dewayne Dedmon.
If I'm the Cavs, I'm starting Nance at the four to counter John Collins who very well could destroy Cedi Osman or Jaron Blossomgame atthat spot. Moving Cedi to the three and starting Burks gives the Cavs a better inside presence, but risks foul trouble for Cedi. While it's nice the Cavs signed Patrick McCaw, Cleveland could really use another big man.
Let's hope Cleveland gets up for this one and that they have the juice to make it a game. Should be fun to watch Young and Collins. I'm hoping for some Delly/Nance second unit romance. As always, go Cavs.