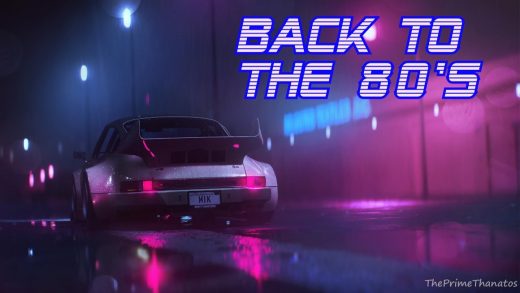 I was too optimistic in my pregame prediction of the final score. The Cavs were, it appeared, suffering from an 80s induced haze caused by the Miami Heat's throwback jerseys and court. It's either that or the zone defense Spoelstra had the Heat in all game long. Whatever the cause, Cleveland could get absolutely nothing going all game long. Sure, there were bright spots and blips on the radar sprinkled throughout the game, but ultimately, it didn't amount to much more than a few Twitter highlights. With only nine players, the Cavs could not hang with the Heat for any length of time. Their missing pieces really hurt them in this game and it ended with a final score of 118-94. I'm going to make this as quick and painless as I can given the 24 point ending deficit.
The first quarter didn't start off so bad for Cleveland as Channing Frye managed to make Miami pay for having Whiteside in the game. Given the lengthy shotblocker's tendency to not guard the perimeter, Channing proceeded to drop in a couple of jumpers to keep things close in the opening minutes. Frye finished the night with 8 points and 3 rebounds. From there, the Cavs kept pace throughout the quarter as Alec Burks showed off some excellent cutting skills. Burks was one of the few bright spots in this one as he finished with 17 points, 6 rebounds, and 5 assists for a nice all around floor game. Possibly my favorite highlight of the night happened with under a minute left in the first quarter as Larry Nance Jr. put Kelly Olynyk on some serious ice before driving to the hoop to complete a successful and-1. Olynyk must have forgotten how to handle the winter season after moving to sunny Miami. Check out the clip below. If not for a few key turnovers and the lack of rebounding, they may have been able to build a bit more of a lead. Instead, the quarter ended with the Cavs up by only a point, 30-29.
Slippery. #BeTheFight pic.twitter.com/u1FW2yFqe7

— Cleveland Cavaliers (@cavs) December 29, 2018

The second quarter was a different story as that 80s haze took hold. Seriously, those pink unis were actually a bit painful to look at. I thought it was just my own delicate eyes but apparently the Cavs couldn't look at them for too long either. The zone defense Spoelstra implemented managed to stifle any hopes Cleveland had of building on their first quarter successes. Any time a team plays against a zone, they need to hit shots in order to be successful. That's the built in weakness (or strength) of the zone defense. Unfortunately, the Cavaliers largely could not hit those shots and that became evident by the end of the second quarter. When combined with untimely turnovers and Miami's rebound advantage you get a 22 point quarter. The damage started to accumulate with just under 5:00 minutes to go in the half. And though it ended with the Cavs down just 4 points, it was clear that Cleveland was having trouble penetrating that haze, or zone, whichever you prefer. The half ended with a score of 56-52 but still featured this pretty bit of ball movement by Cleveland all started by none other than Larry Nance Jr.
"I love it when Larry's leading the break."

Us too, AC!

Catch #CavsHeat on FSO & the FOX Sports app: https://t.co/5NTYfyFE7D pic.twitter.com/tVEtoQRExc

— FOX Sports Ohio (@FOXSportsOH) December 29, 2018

Things got ugly in the third quarter despite Alec Burks earning some points at the rim early with a couple of layups. It took until the 7:40 mark for someone not named Burks to score for Cleveland as Cedi managed to hit two triples in just a minute and a half. Burks still assisted on both. Cedi finished with about an average stat line for himself with 12 points, 5 rebounds, an assist, and a steal. The real shame is that he finished just 2-7 from distance as those were his only two makes. I'm sure the Cavs would love to see Osman hit a few more of those shots since they are usually pretty open. He followed those up with a floater to cut the lead to 5 before Cleveland went the next 3:30 without any points. Dellavedova managed to hit another three but by then the damage was done and the Cavaliers were down 82-69 with only a 17 point quarter.
The fourth quarter was academic more than anything as it was clear that Cleveland just didn't have the bodies inside or out to truly mount any sort of comeback. They just could not prevent Miami from getting whatever they wanted in the final frame. Bam Adebayo made them pay at the rim and finished the night with 18 points, 9 rebounds, 5 assists, and was Miami's best bench player. Pair that with Justise Winlow's 24 point, 11 rebound, 7 assist, and 2 steal night and you have a recipe for 118 points. By the final two minutes, the Cavs had nothing left in their tank and the haze was just too thick for them to see through. Nine bodies were not enough this night and Cleveland fell 118-94.
Some Notes:
1) Collin Sexton does not know how to play against a zone. At all. The rookie routinely looked out of sorts as his usual driving lanes were non-existent and his off ball movement resembled a game of New Girl's True American. If you haven't heard of that game, watch this clip. When you return just as confused as before, remember, that's how Collin looked out there tonight. He finished with a team low -18 and only 8 points. It's going to be a long, winding road.
2) Larry Nance Jr. continues to impress me at the point guard spot. He runs the second unit in a way that provides a completely fresh look from the starters. He is effective at the elbows and extended and his screens are usually pretty on point. He's starting to whip around some pretty sharp passes. Nance had a pretty well-rounded stat line finishing with 11 points, 7 rebounds, 4 assists, 2 steals, and a block. Not too shabby.
3) I hate to say it, but Jordan Clarkson is doing the Cavaliers a favor with his recent play. He's the only Cavalier that can reliably score and it shows. He shot 6-11 in this one and 3-7 from distance. He finished with a team high 18 points, 5 rebounds, and 4 assists. He truly is the key to a good tanking.
4) Check out this sweet Blossomgame block:
NOT UP IN HERE. #BeTheFight pic.twitter.com/OD6fonFtnY

— Cleveland Cavaliers (@cavs) December 29, 2018
See? That wasn't so painful, was it? Staying optimistic amongst the accumulating losses is a skill in and of itself. Stay strong Cavs fans. The Cavaliers face off against the Atlanta Hawks in less than 24 hours. Go Cavs!