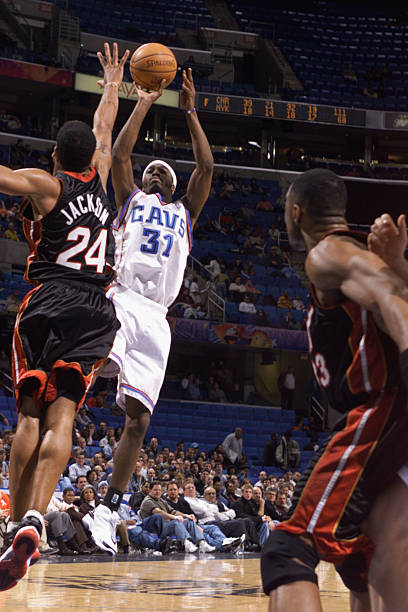 Well, when was the last time that these two teams faced off and LeBron James was not featured on the either roster? I'll tell you. It was Tuesday, March 11th, 2003. That was almost 16 years ago. It's a brave new world in the two cities. One not centered around the frenzy that was The Chosen One. What does that world look like? One full of injury, apparently. Cleveland is without star power forward Kevin Love, recently remodeled Tristan Thompson, and the perennially disappointing Rodney Hood. For the Heat, they are without their starting back court of Goran Dragic and Cleveland's own St. Weirdo, Dion Waiters. While the Cavs have largely struggled in this injury riddled year, the Heat are playing right around .500 and have seen a 4-1 record over their past five games, led by forward Justise Winslow.
Fortunately, it appears that guard David Nwaba seems like he might be returning to action tonight. And Cavaliers center Larry Nance Jr. will be looking has been looking excellent in his role as the Point Center. This is absolutely a winnable game for Cleveland and after a few rough outings in a row, I expect the Cavs to play a bit better and I'm predicting their ninth win of the season with a final score of 119-112.
In other news, the Cavaliers are trying to sign Golden State's 6'7″ backup guard, Patrick McCaw. There isn't an official announcement as of yet because the Warriors have three days to decide whether or not they want to match the two-year, $6M offer sheet. This would be a solid signing for Cleveland as the guard would add some much needed perimeter length while ultimately not providing a whole lot in the way of wins in the race for Zion.
As always, Go Cavs!