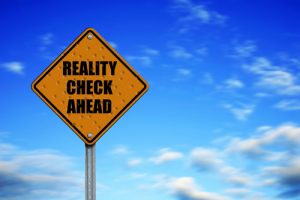 As 2018 comes to a close and the Cleveland Cavaliers approach the halfway point of the NBA season sporting the league's worst record, now seems like a good time to revisit the question we asked before the season began; who on this team matters in terms of the Cavaliers' future? This is a question that can have more than one answer, as some players may not matter in terms of their play and future with the team, but could matter as a trade asset.
The roster has already undergone a tremendous amount of turnover this season. Sam Dekker, George Hill, and Kyle Korver have been traded. JR Smith and the Cavs have parted ways, though he remains on the roster. John Holland and Billy Preston have been released from their two-way contracts. In their place are John Henson, Alec Burks, Jaron Blossomgame, Jalen Jones, Matthew Dellavdova, and, as of midnight last night, Patrick McCaw. Are any of these new players significant pieces, or are they just passing through while the Cavaliers rebuild? Let's take a look.
Signed to a two-way contract on December 2nd, Blossomgame has had his moments with the Cavaliers. A bit of a tweener forward, Blossomgame has done a nice job on the boards while shooting an acceptable 33% from deep, albeit on less than two attempts per game. Defensively, Blossomgame has some potential, but like many of his teammates, he's struggled with running opposing players off the three-point line. If he can stick with the Cavaliers, it will likely be as a 3-and-D forward, because he can't really create for himself or others. Blossomgame has shot better than expected from three, and if he can prove that his shot is real, he could be a part of the team going forward. First, he needs to earn a standard NBA contract before the 45 days that he is allowed with the Cavaliers as a two-way player run out. Doing so would prove the team is at least somewhat invested in him.
Game-winning dunks aside, Burks looks like he's just passing through Cleveland. His $11.5 million expiring contract was always more valuable than his play on the court, and since he joined the Cavaliers, that play hasn't been much to write home about. A lot of Burks's struggles are due to his shooting percentage on two-point shots falling of a cliff, as he's shooting well under 40% from inside the arc during his time in Cleveland. This may be partially due to opposing defenses keying in on him more now that he's part of a weaker team, but his shot selection also leaves a lot to be desired. Burks is low-efficiency volume scorer that doesn't do much else. The only reason Cavalier fans aren't annoyed with him the way they are with Jordan Clarkson and Rodney Hood is that he hasn't been here as long. Hopefully his contract is enough to net the Cavs another asset by the trade deadline.
One could make the case that Clarkson, Burks, and Rodney Hood are different shades of the same player, a low-efficiency volume scorer that doesn't do much else, and is a net negative for his team. The biggest difference between Clarkson and Hood is that Hood doesn't always play hard, while Clarkson often doesn't play smart. There's no denying that Clarkson plays with great energy and effort, it's just that he often doesn't focus those things in the best ways to help his team win. The fact that Clarkson is arguably the worst defender on the worst defensive team in the league doesn't help either. Still, where would the Cavaliers' offense be without Clarkson's scoring? Yes, he often looks like he's trying to play one-on-one in a team game, and his shot selection can be maddening, but there are also some positives. He has built some chemistry with Matthew Dellavedova and Larry Nance Jr., and has allowed Delly to set up the offense for the second unit since he joined the team. Since then, Clarkson has been attacking the rim a bit more, and his three-point percentage has had a bit of an uptick as well.  Still, Clarkson is what he is, a volume scorer who puts of numbers on a bad team and has a much more limited role on a good team. Given his salary, it's likely Clarkson will be here through next season, but it's hard to see a player with his game being a big part of the next good Cavs squad.
Certain things just go together. Peanut butter and jelly. Batman and Robin. Cookies and milk. Matthew Dellavedova and the Cleveland Cavaliers. Since returning to the Cavs, Delly has given them great outside shooting, smart passing, and heady team defense. He's even scoring in the paint, something that has been a struggle throughout his career. On a Cavaliers team that ranks at or near the bottom in defense, assists, and three point attempts, these skills were sorely needed. Dellavedova has been shooting well above his career norms, and those numbers will assuredly come back to Earth, but that's okay. Delly's value is as a solid backup point guard who can be a veteran leader both on the court and in the locker room. Teams need guys like that if they are going to create and maintain a solid culture during a rebuild. The Cavs will likely be able to keep him around for the long-term if they want to.
Frye is rounding third and heading for home on what has been a solid career. He'll be remembered as a terrific locker room presence, an NBA Champion, and as a player who trails only Dirk Nowitzki in three pointers made by a player 6'11" or taller. Being an elite stretch big means that Frye might be able to stick around the league for a few more seasons, but as his defense slips with age, so will his playing time. He's certainly no longer has the same positive net impact on the court that he used to. At this point, Frye is the new James Jones, a tremendous locker room leader who will be ready to play when called upon. That example is far more important for the franchise than anything he does on the court.
If anyone has a clear picture of the Cavaliers' plans with Henson, please share. Many have speculated that, like Burks probably is, Henson will likely just be passing through Cleveland. There's a big difference though. While Burks is on an expiring contract, Henson is owed nearly $10 million guaranteed next season, and teams may not want to take on that money. At 28 years old, he's right in his prime, and was playing well before having surgery for a torn left wrist ligament that could keep him out until after the trade deadline. For most of his career, the Bucks had played better with Henson on the bench, but that had changed as he improved his passing and shooting over the past few seasons. If he was healthy, he'd be an asset both on the court and in trades, although he makes far too much money for the fourth big man in the rotation. His future is a mystery.
If Hood could do a more consistent job of either attacking the rim or shooting from deep, then he'd be a useful offensive player. He shoots well from three and from the line, and could be an efficient scorer. Instead, he still settles for far too many long two-point attempts. While his passing has improved a bit, he simply doesn't do it enough to really be a playmaker for others. Besides his inconsistent energy, the most frustrating thing about Hood isn't that he can't do useful things, it's that he won't do the useful things that he has shown he can do. Combine that with poor rebounding and a lack of strength and physicality that hurts him on the defensive end, and Hood looks more like an end of the rotation player on a good team rather than a core piece. Given that he's already playing for the qualifying offer, it's hard to envision him with the Cavaliers after this season.
Jones was signed to a two-way deal at the same time as Blossomgame, and has shown similar strengths and weaknesses in fewer minutes. He's shot the ball well from deep in a small sample size, does a good job on the boards, and has shown some defensive potential. The biggest difference is that, unlike Blossomgame, Jones has struggled to finish inside the arc, shooting just 41% on two-point attempts. He also can't create for himself or others and certainly isn't a true difference maker on the defensive end. Blossomgame is ahead of Jones in the rotation, and one would assume ahead of him in the Cavaliers' plans.
Whether or not the Cavaliers' front office actually thought this team could contend for a playoff spot, there was little doubt that losing Love to injury for any length of time would be disastrous for the team's fortunes this season. That's exactly what has happened, as Love has missed all but the Cavaliers' first four games. He could be back within the month, and it will be interesting to see what happens next. Will the Cavaliers play Love heavy minutes, potential hurting their draft spot? Will Love be motivated while playing for a rebuilding team? It's hard to see Love being traded this season. More likely, he could be moved this summer to a team that isn't able to land a major free agent and still wants to make a splash. Regardless, whether it's as their best player or a top trade asset, Love will have a major impact on the future of the Cavaliers.
In the first two minutes of the video above, David Griffin does a great job of explaining the intricacies of McCaw's contract. The newest Cavalier's deal is non-guaranteed until January 7, and also isn't guaranteed for next season. While it seems that McCaw would only be waived by the seventh if his first week with the team is a total disaster, there could be a handshake agreement with the Cavaliers to help him get to unrestricted free agency. In that case, this deal would essentially have been done to curry favor with Bill Duffy, McCaw's agent and one of the more prominent agents in the NBA.
On the court, the Cavaliers have to hope they are getting the McCaw from his promising rookie season rather than the one who struggled as a sophomore. Rookie McCaw was a promising defender and ball handler with an improving outside shot. Considering Collin Sexton's limitations as a passer and the Cavaliers' need to upgrade their perimeter defense and outside shooting, he would seem like an excellent fit. Sophomore McCaw struggled to score, particularly from the outside, and saw his defense and passing regress. There's no way to know which McCaw the Cavaliers will get, but a 6'7″ 23 year old wing with championship experience and on a team-friendly contract is certainly the kind of player a rebuilding team should look at.
Larry Nance Jr.
One thing a rebuilding team can do as they tank for a draft pick is allow the players who could be a part of their future the opportunity to try to expand their games by doing things they've never done before. A lot of the time this doesn't work out, but every once in a while, a player expands his game in ways that are truly beneficial to his team. In the case of Larry Nance, he has grown in some truly meaningful ways. Already a terrific athlete who could finish, defend, and rebound, Nance has made tremendous improvements as a passer and shooter. His 3.1 assists per game are over double his previous career high, and he's shooting a solid 38% from deep, albeit on just one attempt per game. Nance isn't a floor spacer—not yet at least—but his improved passing and shooting have made it easier to play him with Tristan Thompson. It doesn't matter if he starts or comes off the bench, Nance is as much of a core player as there is on this roster. Now he needs to cut down on the fouls.
If you could combine Rodney Hood's outside shot with David Nwaba's defense and motor, you'd have something pretty special. As it stands, Nwaba is still quite useful. He's easily the Cavaliers' best perimeter defender, and what he lacks in height is made up for by his strength, motor, and a 7'0″ wingspan. He's also a solid cutter who moves the ball on offense. The problem, as we all know, is that he can't shoot. At all. Not from the outside, not from the line, nor really from anywhere else away from the basket. This obviously puts a cap on Nwaba's ceiling, and at almost 26 years old, it's unlikely to change much. The injuries have also been frustrating this season, but haven't been an issue in previous seasons. Nwaba could be a long-term piece for the Cavaliers, but likely as a defensive specialist off the bench. There's no shame in that. Every team in the league could use a player like Nwaba.
If Nance's improvement is the argument for a player going outside of their comfort zone to expand their games, then Osman's season may be the argument against it. Last season, Osman was an end-of-rotation player who simply had to play defense, cut, and take open threes. Now, he's one of the team's featured ball handlers who takes threes off the dribble, tries to finish in traffic, and often winds up guarding either larger players or the opponent's best scorer. With so much additional responsibility, it's little wonder why Osman has struggled so much. He certainly moves the ball well, but Osman will likely be a more efficient scorer when he has a better player alongside him drawing the defense's attention. Osman also seems to be more efficient when he drives to the basket against mismatches and only takes threes in which he already has his feet set (although he has struggled with catch-and-shoot threes as well), and has played a bit better lately while employing this game plan. All of those things are fine, but they're the profile for a role player, and that's likely what Osman will be. There's no shame in that, and Osman has a great motor, high basketball I.Q., and is still young enough to improve. He can still be a long-term piece on the wing for the Cavaliers, especially if his outside shot starts to fall.
Despite what the rookie seasons of LeBron James and Kyrie Irving may have told us, most players struggle during their first season in the NBA, and Sexton is certainly no exception. Despite Sexton being the Cavaliers' first lottery pick since Andrew Wiggins, we would due well to remember that he was the eighth pick in the draft, not the first. In other words, Sexton was selected in the same spot as Frank Ntilikina, Marquese Chriss, Stanley Johnson, Nik Stauskas, and Kentavious Caldwell-Pope in the five drafts before him. All of these players have struggled to make their mark in the NBA, so patience is a must when evaluating Sexton. The good news is that he plays hard and has shown the ability to score at all three levels with reasonable efficiency. The bad news is that he takes too many long two-pointers, is a poor defender, and doesn't seem to have the passing instincts of a point guard. Efficiency and defense typically show a decent amount of improvement for young players through hard work and experience, but the passing may be a more serious concern. Sexton has struggled tremendously as of late, but the return of Love and Thompson, both of whom are far better screeners than Nance, could help.
It's possible Sexton could just be a scoring guard in the Dion Waiters/Jordan Clarkson mold. The good news is that he seems to have a better work ethic than Waiters did as a rookie (let's not forget that Dion was extremely out of shape to start his rookie season), and is arguably already a better outside shooter than both men. On the other end, the dream scenario is that Sexton becomes a De'Aaron Fox, Eric Bledsoe, Kemba Walker type of quick point guard who makes large improvements due to his work ethic and athleticism, although the passing may never get there. Sexton will likely never be a star, but with some improvements he could be a solid starter/rotation player for years to come. Maybe it happens, maybe it doesn't, but let's give him time to try to make those improvements.
JR Smith
It's been over a month since Smith and the Cavaliers mutually agreed to part ways, but he's still an official part of the team. While some think that Smith will be dealt by the trade deadline, a move in the summer may make more sense. At this point, Smith has no on-court value, but his contract could still be of use to a team trying to clear cap space. Only $3.87 million of the $15.68 million on Smith's contract for next year is guaranteed. Because he signed his contract before the latest rule changes, teams can trade a large contract to the Cavaliers for Smith, and then waive him for the $3.87 million before June 3oth. Teams may want to do this without having Smith on their roster for any real length of time, hence the likelihood of a trade after the season. It wouldn't be a shock if Smith never plays in the NBA again.
Every time a Cleveland fan says something along the lines of "Play hard and help us win and we'll love you forever", I think of Tristan Thompson. The man has been the ultimate lunch pail player for nearly eight seasons, and fans had turned against him essentially due to his injuries and who he was dating. Healthy again for the first time in nearly two seasons, Thompson was absolutely terrific before spraining his foot against the Milwaukee Bucks. He ranks second in the league in offensive rebounds per game and offensive rebound percentage, and is tied with Rudy Gobert for the league lead in "screen assists" per game, which are screens that directly lead to his teammate scoring. Those things, along with his improved passing and the development of a hook shot to go along with his rim running, had Thompson well on his way to the best season of his career. He is also one of the Cavaliers' most versatile versatile defenders, big and strong enough to bang with centers and quick enough to guard the perimeter, something that isn't true with Love and Nance. Thompson is certainly good enough and young enough to be a part of the Cavaliers core going forward, and makes for a terrific big man rotation with Love and Nance. Thompson's trade value may never be higher, but he also may have put himself back into the team's long-term plans.
Zizic is a polarizing player among the Cavs: The Blog staff. Some see him as a good rebounder with a nice touch around the basket who will improve defensively over time. Others see him as a good rebounder with an extremely limited offensive game (he has very little range, and his passing is especially poor) who simply isn't quick enough to keep up defensively in the modern NBA. At least the rebounding is good. At this point, it looks like Zizic is on his way to becoming a situational big man who is only used off the bench against teams that use a lot of traditional bigs themselves, and there aren't many teams that still do that. While this role may allow Zizic to play in the NBA for a decent amount of time, it doesn't make him a core player.
Drew isn't the coach the Cavaliers organization and fans want for their future, but he's the coach they need right now. Drew's patience with younger players and willingness to let them try to grow their games while teaching them as they play through mistakes are essential to their development for the future. At the same time, his willingness to bench players when they haven't played well teaches accountability. The players seem to respect him, and for the most part have played hard, regardless of their record. Drew hasn't let things become a circus, and that's enough for now.
Koby Altman/Dan Gilbert
These two are grouped together because no one knows for sure how much authority Gilbert really allows Altman. Sexton has had his ups and downs, but it's certainly too early to make any definitive statements about whether he was worth being selected eighth in last summer's draft. Gilbert and Altman (Galtman? Does that work, or just sound absurd?) have made some decent moves in extending Nance, the Hill and Korver trades, and the inexpensive additions/auditions of Blossomgame, Jones, and McCaw. The Love extension has its pros and cons, but if nothing else, it extends the Cavaliers' timetable to decide whether or not to keep or trade him. The Cavaliers seem to have targeted long, athletic players with good motors. That's not a bad plan, and is similar to what the Oklahoma City Thunder did to try to build around Kevin Durant and Russell Westbrook. Like many of the players the Thunder added, most of the Cavaliers' wings struggle to shoot from deep, and an elite shooting coach should be a priority for the new coaching staff that will likely be hired next summer. The difference, of course, is that the Thunder already had their stars in Durant and Westbrook. It's also why none of these moves will truly matter until the Cavaliers acquire some players with All-Star potential to build around. When will that happen? Will it be on draft night this June or sometime in the seasons after? That remains the biggest question for the Cleveland Cavaliers.