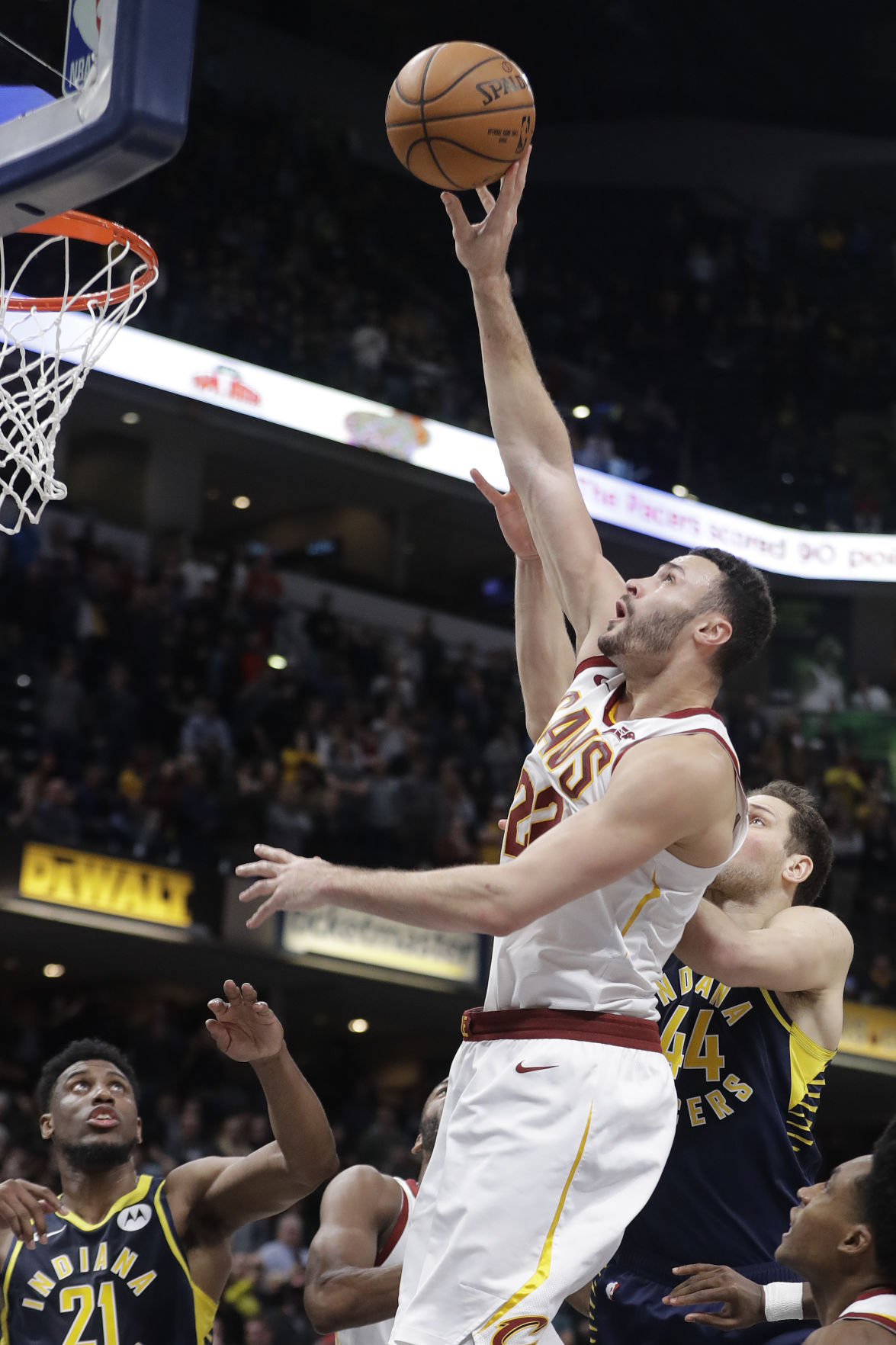 This is officially getting spooky.
I mean, a Tuesday win over the also rebuilding Atlanta Hawks in Cleveland was probably an even money bet, even if it was the first one of the season. A second Tuesday win, over a visiting Charlotte Hornets team? Okay, it could be chalked up to coincidence… or even the tide pod inspired City uniforms. But, a third Tuesday win… on the road… against one of the top four teams in the conference… who boasts the best defense in the League… while missing not only Kevin Love, but also Tristan Thompson and Jordan Clarkson?
That's just uncanny…
Full disclosure, I made sure I signed up to cover this game… if for no other reason than to test this Tuesday theory. As mentioned previously, there are only nine Tuesdays this season on which the Cavaliers lace them up. So far, they're 3-0… and I've covered each one. But, I can't take credit for this evil magic. In fact, most of it goes to one Larry Nance, Jr., who not only had a breakout night as the starting Point Five for the Cavs, but also heroically tipped in the game winner.
In honor of that spectacular tip… I'm going to break format a little and highlight some tips for winning basketball that both the Cavs and Pacers can take to heart…
Tip 1: Never look too far ahead
Trap games are real. The Pacers found this out the hard way tonight. They were the team that was just starting to build steam to make a charge at the top of the Eastern Conference. Winners of a League best seven in a row, Indy may just have been more focused on their upcoming tilt with the Toronto Raptors tomorrow than they were on the seven win team in front of them.
This much was obvious from the outset in the way the Pacers were lackadaisically content to fire up long threes from the perimeter. Even though several were fairly open looks, they misfired on their first four treys, and finished a rim-wrecking 4-22 (18%) on the night. The only starters who seemed to bring any energy for Indy were Myles Turner and Thad Young, who at least looked to attack the Cavs in the paint.
Tip 2: Don't be afraid to let your big man facilitate
In the brave new world of the modern NBA, where 7-footers shoot threes and "point guards" can be giants, there's nothing wrong with emulating the pattern… provided you have a big man who can handle the ball. The Cavs have such an individual in Larry Nance, Jr., although it's seemingly taken them a while to figure this out. I'd like to think Nate shouting this from his Twitter and C:tB rooftops precipitated this development… but, I'll give Coach Drew and his staff some credit for drawing their own conclusions.
Drew inserted LNJ into the starting lineup (just his ninth start of the season), and Larry did the rest. From the jump, the offense flowed through Nance, and he was a force. He handled the ball with aplomb, made the right passes, kept the offense moving and facilitated for his teammates. He also hit the glass for 16 boards, and played terrific defense with three steals, a block and several contests at the rim.
Nance Jr. also scored the ball well, giving the Cavs an important shot in the arm twice in the first quarter when they were in danger of falling behind by double digits… first with his solitary trey of the game, and then with an acrobatic finger roll. He finished with 15 points (on 7-14 shooting), including his first game winner on the final tip in.
Tip 3: Attack or be attacked
Collin Sexton was aggressive early. In fact, he scored the Cavs' first six points, and made his first three shots. Two of them were even layups off glass! From then on, he couldn't quite find his way past Darren Collison, and the Pacers attacked the rookie whenever he had the ball. The defense forced Sexton into settling for long twos, and he shot just 3-10 the rest of the game. The Young Bull made only one shot outside of nine feet from the basket, and outside of a transition finger roll in the fourth quarter, was a virtual non-factor after the first quarter. With just one board and zero assists in 32 minutes, his -17 was a low point for the team.
Patience is always key with any rookie, and the hope is that he'll work on his first step and gain confidence in his ability to get by more defensive guards like Collison, especially when his shot isn't dropping. However, on a night when the Cavs were missing the instant offense of Jordan Clarkson, they were fortunate the Pacer PGs also struggled to score.
Tip 4: Chill mode can be a killer
Most Cavs fans are familiar with "chill mode" especially after watching the last four years of regular season LeBron James. A Tuesday night game in late December against a short-handed, likely lottery bound team is exactly the occasion we might witness it. Victor Oladipo is an All Star talent… but, he's not LeBron James. Particularly when it comes to being able to flip the switch from "chill mode" to "thrill mode." That's the best way to describe what happened to Vic tonight. He was on cruise control early, and just couldn't rev his game up come crunch time.
Oladipo scored just two of his 12 points in the first half, and was just 4-15 shooting on the night (1-6 from downtown). He contributed in other ways with five boards, five dimes, two steals and a block, but he also bricked two free throws in the clutch that set the stage for LNJ's tip. The Cavs did a decent job on him defensively, but it wasn't nearly the trap-fest they threw at him in last year's playoffs. No, most of Vic's short-comings in this game rested squarely on his own chilly shoulders.
Tip 5: Roles are important for rolls
With David Nwaba inserted into the starting lineup, Alec Burks returned to his more familiar and comfortable role off the bench. This development, coupled with the absence of Jordan Clarkson (due to a sore lower back), paid some dividends toward the end of the first quarter. After the Pacers ripped off a 10-0 run to take an eight point lead in the first quarter, Burks checked in along with Matthew Dellavedova, Jaron Blossomgame and Ante Zizic. This group countered with a 10-0 run of their own, punctuated with a Delly flob, a Delly trey and a Bandit triple to give the Cavs a 21-19 lead after one.
Though the bench didn't equal their 50+ points put up over the last few games, they did match Indy's bench with 35… a pretty impressive feat considering no instant offense from Clarkson. Burks and Delly worked well in tandem. Burks was aggressive on drives with a couple of and ones, and had 14 points and five rebounds, while Delly again flourished in his role of the veteran PG who makes all the right plays. He had 10 points (4-6 from the floor, 2-4 from deep) and four assists, and was +18 in 16 minutes of play. Blossomgame also had a solid game, showing off his athleticism in an expanded role (23 minutes) with seven points and eight boards to go with a steal and another monster block. Even Zizic did well in his 14 minutes on the court (+16 with four boards, two assists and two points).
For the Pacers, they excel at having bench guys who know their roles, as Domantas Sabonis and Doug McDermott made a difference in the second and fourth quarters. With no Tristan Thompson around to help on the glass, Sabonis killed the Cavs on the offensive glass (seven of his eight boards were offensive), and tipped in the majority of them for his team high 17 points. McDermott wasn't just McBucketts (hitting 2-4 from distance), but was also McDunkit with a rare drive and slam, and McFloppit with an exaggerated foul draw on another triple.
Tip 6: Balance is key
Both teams featured extremely balanced scoring, with each getting six players in double digits. Nobody scored more than 17 points for either side (Sabonis and Hood), and nobody took more than 16 shots (Burks and Oladipo). The battle for rebounds (52-51 Pacers), assists (21-19 Pacers), shooting percentage (41%-40% Cavs) and points in the paint (54-52 Cavs) were nearly a draw, and the steals (7) and turnovers (9) were even. Both teams shot poorly from three (19%-18% Cavs), and the only real disparity was on fastbreak points (20-11 Pacers).
The game was competitive all the way through, as both teams ramped up the defensive intensity for the majority of the game. About the only thing that wasn't all that balanced were the fouls that weren't called in the paint against the Pacers, and the ones that were called on the Cavs. However, the biggest non-call of the game certainly benefitted the Cavs, as Nance Jr. appeared to toss Oladipo to the floor in advance of his winning tip. Hard to tell if Vic may have sold it a bit, but it's always a difficult proposition to get a foul call on the final play during the scrum under the hoop.
Speaking of balance, one Cav and one Pacer could surely have used a bit more on the night. Cedi Osman had a decent shooting night on the surface (6-14), yet never seemed comfortable from three (1-6) and had several awkward looking drives. Meanwhile, the usually reliable Tyreke Evans similarly had great difficulty finishing his drives on the Indy side.
Tip 7: Make your free throws
Because the Cavs were able to keep things close, benefitting from cold shooting early and improved defense late, this game ultimately came down to the charity stripe. Only three Cavaliers even attempted a free throw on the night, and those came from the three most aggressive drivers (Hood, Burks and Blossomgame). They combined to go 10-13 for a respectable 77%.
It was a decidedly different story for the Pacers, as they hit just 13-21 freebies for 62%. Though Thad Young was a woeful 1-4, the real culprit was Oladipo, who missed three of his last four throws, and had a chance to put Indy up by three with nine seconds remaining. This anti-clutch performance opened the door for the Cavs to emerge victorious with a two point shot… which they did on Nance Jr.'s winning tip.
Tip 8: Play more games on Tuesdays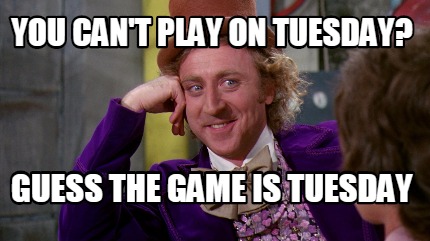 I'm only half joking about this. The Cavs now have more than a third of their victories on Tuesday nights this season. Maybe they need to get in the schedule-makers' ear next off season. The next one might not be as easy though, since it comes against these same Pacers on January 8th, so they'll probably be ready. At least it's at the Q, at the end of a four game home stand, after two nights off.
Hopefully, they'll have a healthy Clarkson for that one, not to mention possibly a healthy Kevin Love and Tristan Thompson back in the fold. Who knows what the discovery of LNJ's capabilities at the point five might lead to once the Cavs are fully healthy (yes, that includes John Henson too). Then again, it might not be advisable for their prospective lottery future to make too many strides in the win column.
For now, it's pretty satisfying to see this team play a gritty and competent game on the road against a quality opponent… even if that opponent might have overlooked them and played down to their level. It's also a wondrous thing to see Nance, Jr. develop his game, and be on the receiving end of the early Christmas present that is his two man game with Delly.
Next tip is tomorrow night in Charlotte. See you then!