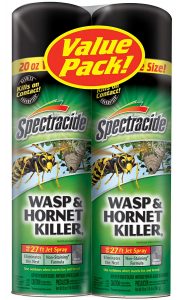 The Cavs are coming off a well earned win against the Pacers last night to take on the Hornets in the Queen City this evening. The Hornets are 5-5 in their last ten and lost to the Lakers by 28 on Saturday. They're no joke though, especially in the East. They're currently the seventh seed.
On top of that, they have a true superstar in Kemba Walker. Walker is having a career season getting 24.9 points a game to go with 6.3 assists and 4.5 boards a night. Although his shooting percentage sits at just 42, he's a legit closer who isn't afraid to take the final shot, or last five shots.
Jeremy Lamb has also turned himself into a very good player getting 15 a night and pulling down 5.6 rebounds.
The Cavs will be entering the game without Tristan Thompson, Kevin Love, J.R. Smith, and John Henson. Jordan Clarkson is questionable.
Thing To Watch
-#FreeLarry Larry Nance tore it up last night playing at point center. He netted six assists. He did a little bit of everything passing wise. He acted as a middle man when the ball was given to him in offensive sets. He initiated the break and probed the defense early in the clock till someone cutted. He waited for stuff to unfold from the elbow. He's looking like a legit point center right now. He has an assist rate of 18.3%, which places him in the top ten for centers.
-The Horents are 23rd in the league for rebounding. The Cavs are 21st for reference. However, Charlotte gang rebounds. Their second leading rebounder is Jeremy Lamb, he's just 6'5." The Cavs need to remember to crash the boards and use their legit big guys to do damage. I don't care what people say about Cody Zeller, he's not a true center. He's a large power forward. Nance and Ante Zizic need to eat him alive.
-The Cavs need to keep the ball out of Kemba's hands tonight. He is who will take this game from winnable to blowout in a quarter. Larry Drew should bust out some traps and funky zones to ensure he doesn't get into a good rhythm.
-Lastly, the Cavs need to play with the proper pace. If there's an opportunity to run, they should certainly take it; otherwise, they need to run their half-court offense and set themselves up to get back on defense. The Hornets haven't played since Saturday, they're quite rested. Cleveland can't win a race with them.
The Cavs may have finally discovered how great Larry Nance is, despite Nate Smith constantly saying this and me predicting he finishes this season with the most assists on the team. If Larry Drew keeps uses Nance as a point center tonight, the Cavs have a good chance. It will free up Collin Sexton to score from advantageous points and keep him from stressing out about running the offense. It will eliminate the stress a ton of the shoot first guys feel about getting the ball depending on who is handling it. It will allow the Cavs to have a great ball mover on the floor at all times, Matthew Dellavedova being the other mover. I'm picking the Cavs 111-101. Let's spray these Hornets down.