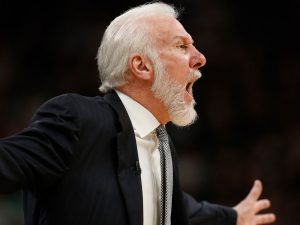 four point play.…
1. Over the years, I have talked a lot about Pick-Up Ball. It is how our sense of basketball is formed. It shapes our basketball aesthetic. And boy does it vary both geographically and temporally. Things be different, yo.
When I was a kid, we only played with ones. There were no two-point shots, no three-point shots, and you called your own fouls. The act of drawing a foul was completely useless as it did not net any free throw attempts. Checking the ball up top was your grand reward for drawing a contact.
If someone had mad confidence in their deep ball, they could hoist from 20 feet if they liked. It didn't matter. It was still one point. No 3-point shots plus no free throws equaled real basketball to me in my 90s formation.
Of course there has always been a difference between organized basketball and pick-up ball. It isn't as though fouls didn't exist in 1975 or 1990 or whenever it is that you think basketball may have been better. But it seems that the difference between 90s pick-up ball and 2018 NBA basketball has never been larger.
When I was in college, people started playing with ones and twos. The moment that started to happen, the game became far less fun. Any person with a halfway decent outside game was then rewarded 100% for taking garbage deep shots. As I have mentioned before, if you think a corner 3-point shot is an efficient shot in the NBA, any pick-up game played with ones and twos is an analytical joy; and misery for anyone who promotes the inside game.
Just hoist from deep and occasionally you might get lucky! That mentality has finally gotten to even the most liberal of old school guys. Gregg Popovich recently went on a rant against the current status of NBA basketball. To sum it up, dude hates threes.
Of course, Pop has been a driving force behind the current NBA system. His 2013 San Antonio Spurs helped to revolutionize the game, and set the stage for the Golden State Warriors Dynasty (yes, it is a dynasty now. Sorry).
Nevertheless, like a lot of pragmatic actions, one doesn't necessarily enjoy the fruits. I, like many people who currently watch the NBA, have a love-hate relationship with the current state of the league.
I love the incredible skill-set being exhibited on a night-to-night basis from the best athletes in the world. I appreciate that in order to make it in the NBA, a 7-foot person is now required to have a higher overall skill level than he did in the past. It is no longer enough just to be 7 ft tall and be able to chew gum. That is all wonderful.
What is not wonderful is the inconsistency of physicality throughout the league. This season, we have seen the referees crackdown on off-ball holding and illegal screen setting. The natural response for people is to say that it actually helps the Warriors to become even more unstoppable on the offensive end.
Defensively, it is another story. What is ironic is that without the constant off-ball holding and general physicality of the Warriors throughout the last four years, they would not have been able to play the defense that allowed them to win championships. Their switch happy scheme required a lot of that holding and boundary-pushing activities.
What frustrates me, is that I wholeheartedly doubt that the referees will maintain this style of foul calling during the postseason. I fully expect the playoffs to be full of holding, illegal screens, foul baiting, and all the general nonsense that has been overlooked even though, technically, it has been illegal throughout the last decade.
People babble about that "hand-check rule" as though it is not something that people still do on a regular basis during the playoffs. Yes, the hand-check is technically illegal. Yes, the NBA has tried to free player movement leading to regular-season offensive numbers. But what is in the books versus what will actually be called in Game 7 of an NBA Finals is drastically different.
Basically, the Warriors are rewarded in the regular season on the offensive end, and will likely be rewarded again later when the referees look the other way on holds in the postseason. It's not just the Warriors. I don't mean to seem like I have sour grapes over the Dubs' victories.
In fact, I would have preferred it if the Cavs had also pushed the boundaries in the same way that the Warriors have over the last 4 years. Instead, other than three games in 2016, the Cavs played a soft version of basketball aside from LeBron's obvious physical dominance.
Occasionally, Tristan Thompson would do some of those subtle Draymond Green hold moves that have made the Warriors so successful. But in general, Ty Lue did not teach those actions like Steve Kerr absolutely does. As they say, it is not a foul unless it is called.
So far in this regular season, they are calling what is in the books. Cute. They will not call those fouls in the playoffs, and we will be left exactly where we have been every other postseason. It is rather simple. The team that is most physical and shoots the best will win.
And let's be honest, if the regular season is ultimately just for entertainment sake, why not enjoy some of those 30-footers off the dribble and dunks in transition?! Cake and eat it too, I say.
2. The Western Conference is rather hilarious at the moment. Teams are traveling in packs in the standings. It feels like the first lap of a 1600 meter race.
The Houston Rockets have absolutely paid the price for abandoning their 2017/2018 defense first ideology. Ideology is shown in personnel. If you allow defensive first players to leave and replace them with offensive first players, there is no doubt that you are placing organizational emphasis on offense.
Last year, the Rockets were able to make a huge step forward and contend for the championship because they focused on the defensive side of the ball. By playing Trevor Ariza and Luc Mbah a Moute heavy minutes, the Rockets were able to play a style of defense that thwarted almost every team in the league, and very nearly took down the Golden State Warriors.
The Rockets didn't want to lose Trevor Ariza, but they also didn't value him enough to show him the money that he received from the Suns. That indicates their priority. Much in the same way that Popovich currently is suffering through mid-range torture, the Rockets and Spurs made their own beds via personnel.
If your two best players have a certain style, it is very difficult to mitigate that style through coaching. With the Spurs, it is impossible to get both LaMarcus Aldridge and DeMar DeRozan to fully abandon the mid-range shot. It's just not going to happen. With the Rockets, it was ridiculous to think that Carmelo Anthony had any chance, or the skill-set to replace what Trevor Ariza gave them.
I don't have a lot of sympathy for either franchise at the moment. If Houston really wanted to win a championship this season, they would have retained their defensive players.
3. I don't know if you've watched much Dallas Mavericks basketball this season, but do yourself a favor and check them out.
Obviously, my boy Luka Doncic is mostly killing it so far in the NBA. This should come as absolutely no surprise to anybody who has watched him play in the Euroleague. But the fun thing about the Mavericks this season is that they play their starting lineup and bench units completely separately.
Their bench mob subs in like a hockey line, and plays almost like peak Nash Suns around JJ Barea. Barea is controlling the entire flow of the offense via Pick-and-Roll ball to absolute perfection. The rest of the role-players like Maxi Kleber or Dorian Finney Smith, dive and cut from both the slot and the corner with regularity, rotate properly on the defensive end, and are athletically present at all times.
They are incredibly fun to watch. Considering the starting lineup has bouncy second-year guy, Dennis Smith Jr and wonderboy, Luka Doncic, the fact that I enjoy watching their second unit even more is indicative of the beauty of their play. I very much hope that Berea stays healthy and the Mavericks continue their fun team ball.
4. I suppose I should say something about the Cleveland Cavaliers. I doubt teams read my little defensive game plan to shut down Collin Sexton last week, but it sure looks like they came to the same conclusion. Over the last week, teams have sat on his left-handed dribble-drive and forced him to go to his right.
Collin's numbers have fallen off because of it. Fortunately, his outside shot continues to find net. Still, if Sexton doesn't improve his right-handed finishing game before long, that rookie wall will slam him in the face.