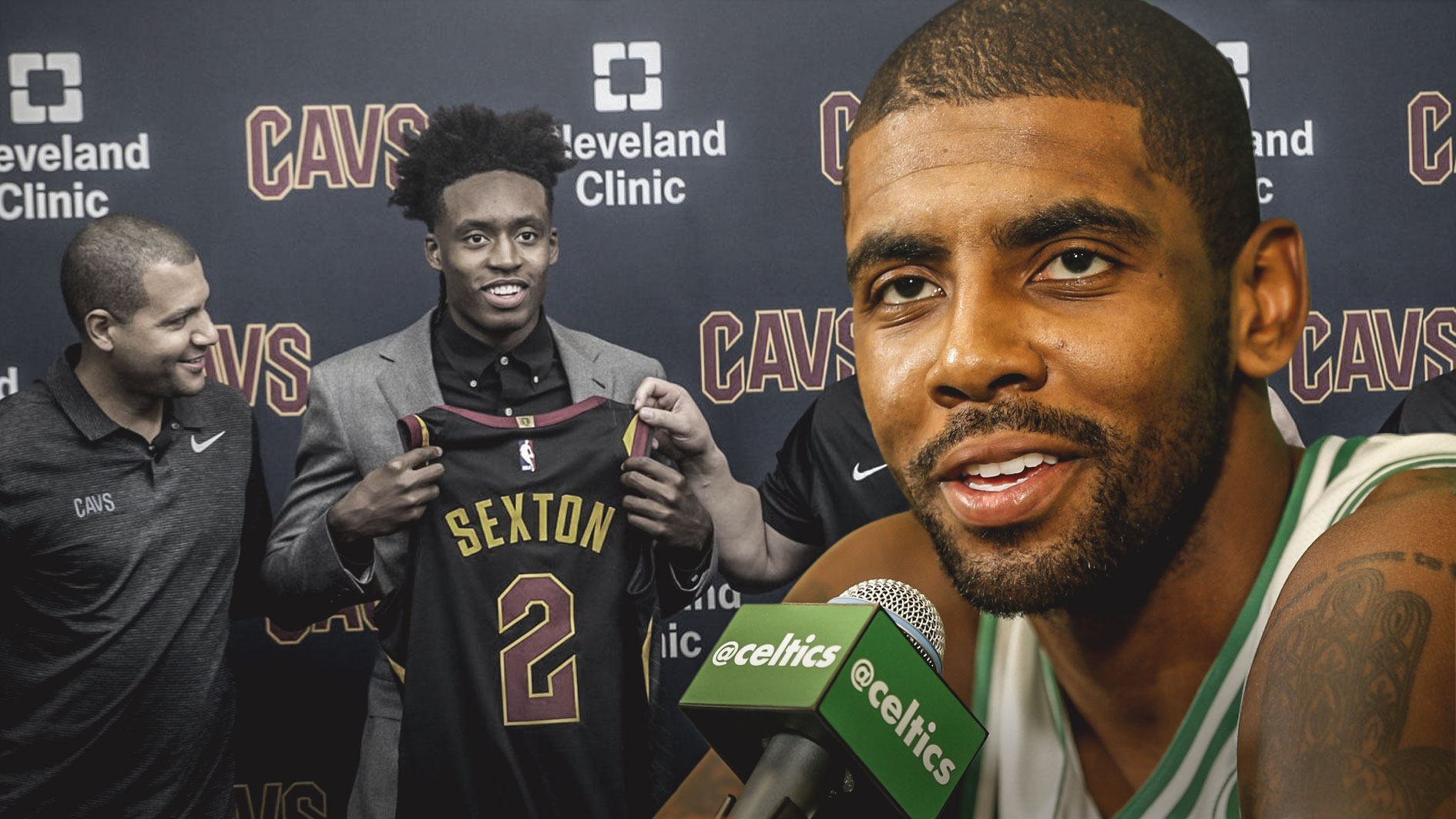 This is gonna be quick, because I'm not at home, but wanted to get a thread up for you diehards on the last Friday night in November. Collin Sexton and the Cavs make their first trip to Boston in the regular season tonight, and the new #2 gets to face off against the old #2 (who is now #11). Kyrie would like his fans to believe (via his new Nike ad with his dad Drederick) that he chose the number because of his old man. That might be true, but it's also true that #2 wasn't available, because it was retired for Red Auerbach in 1985, when it was decided that Red was the second most important Celtic to Walter Brown in Boston team lore.
Anyway, here's hoping the new number two does a number on the shamrocks tonight. Boston barely has their collective head above water at 11-10, a far cry from where most experts picked President Stevens to have them by this point in the year. They may yet recover, and probably will continue their most recent upward swing against the still depleted wine and gold. At least we'll get our first look at Alec Burks in a Cavs uni…
Prediction: 108-102 Celtics.
Catch all the action on FSO starting… right now!