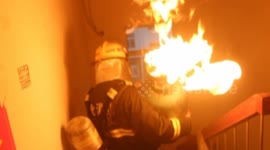 The Cavs need a bounce bag win after the drubbing Charlotte handed them and news that the vets think Collin Sexton doesn't know how to play and that the front office backed out of a handshake deal to trade Kyle Korver if LeBron James left over the summer. Thankfully, the Magic are on a back to back, although they did get the win against the Spurs on Sunday, and are only 3-6 this season.c
The Magic are led by big man Nikola Vucevic who is putting up 18.3 points, grabbing 10.6 boards, and dishing out four assists a night. Their small forward, Aaron Gordan, is getting 15.3 per night from the Power Forward spot and shooting guard Evan Fournier is putting up 15.3. Orlando isn't stacked but their attack comes from multiple positions with capable individual scorers.
The Cavs are without Kevin Love still, while the Magic will be without Jonathan Isaac, and Timofey Mozgov will be out for the Magic.
Three Things to Watch
1. With the Magic having such a varied attack, the Cavs need to defend at a moderate level from all spots on the floor the entire night. Cutting off one man on this team won't work. Someone else will just step up. They aren't amazing offensively, they're last in the league, but the Cavs have a habit of making awful teams look like All-Stars.
2. Aaron Gordan is an above average defender.  However, the rest of the Magic are below average. The Cavs will need Sam Dekker to space the floor to keep Gordan from being able to help the rest of the Magic stop the Cavs attack.
3. If the Cavs vets are going to call out Sexton, they need to show up and lead by example. They cannot be passive.  J.R. Smith is shooting just 33.3% this year and getting 4.8 a night. He wants to be traded, so he needs to perform. The Cavs are looking for value if they get rid of him. George Hill needs to put together four solid quarters. He can't be the most aggressive player and the most passive in a five minute span. And, Larry Drew needs to lean on the vets if this game gets out of hand.