After jumping on the Nuggets with a 27-15 first quarter, the Cavs got bushwacked. Denver turned the tables in the second, outscoring the Cavs 35-15, and then put the game away in the third. Juancho Jernangomez, who'd been inactive the night before, finished with 23 points and five triples for the Nuggets who looked a couple of orders of magnitude better as a team than Atlanta. The Cavs have a long way to go to approach the level of basketball that Denver is playing, and this game had a Richard III sense of impending doom about it.
—
Running diary here. Let's get started in the the First Quarter.
12:00 Jokic looks enormous next to TT and easily wins the tip. Nikola and Tristan trade hook shots. Good to see Thompson with an early aggressive make.
10:20 George Hill passes up a trey on one possession then isos for a triple over the Joker from the right wing that bounces around and drops in. For those of you keeping track at home, George is far and away the Cavs' most efficient scorer right now.
9:07 Around the horn twice before a Hood miss, but TT, follows with a soft slam! Lots of offensive rebounds early for the Cavs
8:45 Hill to the hole for two more! Jokic looks gassed already.
8:35 Cavs doing a great job of fronting the post and forcing turnovers by playing the passing lanes. Sam Dekker in particular is selling out to stop the entry pass to Jokic in the post. The Nuggets settle for a triple try that clanks, and after a broken possession, Cedi swishes a left wing 3-ball. Timeout Nuggets, 12-4 Cavs! All praise the scheduling Gods!
8:20 Adam silver in the house! He's sitting with Fred and A.C. talking about the all star game. I can't hear him cause he's so monotone, and my wife and daughter are taunting the dog. Also, if that whole commissioner thing doesn't work out, Silver could put babies to sleep for a living. The dog is quiet… His voice… is… sooo soft and monotone…. Adam, come sing me a lullaby…
6:30 Two quick Nuggets buckets due to bad closeouts wakes me from my slumber.
5:40 Hill with another strong start as he passes to Tristan for an easy p/r finish against a listless Denver D.
4:40 TT sits in a fans lap after diving for a loose ball. Courtside in Cleveland: the best $30 you'll ever spend.
3:55 Thompson really rolling hard tonight with the Cavs looking for him. Looks like they got the memo no one is guarding him. On the other end, no Cav may have benefited more from Lue's departure than Sam Dekker. He's playing like a man possessed on D…  Gary Harris lulls him into a foul though.
3:10 Nance steals in transition, and Collin passes up a WIDE OPEN left corner triple to step in and brick his second straight left baseline J. I do not like Avery Johnson the coach, I do not like Avery Johnson the player (who used to pass up threes just like this all day). I do not like him on a boat, I would not like him with a goat (even Tim Duncan). I do not like Avery Johnson.
2:20 Cavs just picked up their fifth steal. It's a combo of a fatigued Denver squad, and active hands on D. The ball goes into Clarkson in the post. We know it's not coming out, but fortunately it goes in.
0:25 Cavs doing SUCH a good job of finding the roll man tonight. Cedi and Larry run that two man game to set up Osman for a top of the key 3-ball!
0:00 Sexton steals the post-entry and whips it ahead to Cedi who just misses, but that's six steals for the Cavs and a monster 27-15 quarter! When's the last time the Cavs held anyone to 15 in 12 minutes!?
2nd Quarter
11:40 Sexton drives and throws it into the seats next to Larry Drew. Korver hurdles the rich guys teying to get the save! Whoa. Dude still has his the hops. Hope wrslthy paid full price for the opportunity to be a human high jump bar.
11:14 Cavs coaching staff must've seen something on film about the way Denver guards the p/r, cause they are hitting the roller every time. Nance gets two freebies from Korver because of it. Can't remember the last time I complimented the Cavs' staff.
10:20 Jamal Murray gets to the rack to cut it to eight after Junior blows a bunny and its putback. Timeout, Larry Drew. Good timing, coach.
9:53 Clarkson throws one against the side of the basket. Hernangomez splashes a three. Jordan's as infuriating as J.R. with a quarter of the heart…
8:30 Hernangomez hits Jordan in the face after Clarkson strips him at the wing (should've been a clear path). Juancho knocks JC's contact out, and Clarkson picks it up and puts it right back in. Guh-ross. Now I know where his tunnel vision comes from.
7:11 A Beasley 3-ball cuts the Cavs lead to 1. The Clarkson back court is bleeding points. Go figure.
7:00 Jordan climbs Trey Lyles' back for a putback and1. Nice hustle!
6:10 Cedi misses George Hill all alone in the corner to commit another egregious turnover, leading to a pair of Juancho Hernangomez freebies. Is there a better first name than Juancho? I think not. He's got eight.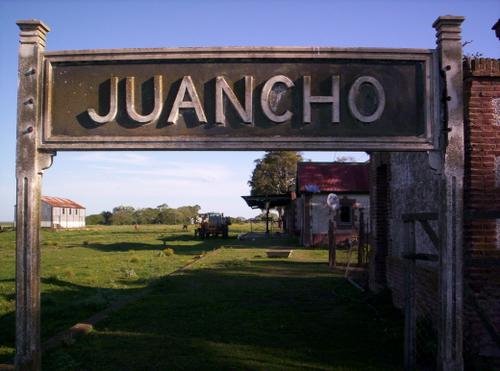 5:00 Lyles posts up Hill to tie it up at 38 after another empty Cavs possession. I do not like this feeling.
4:19 George Hill saves a possession, but Cedi gets it stripped for the umpteenth time.  He follows it up on the next possession with another TO trying to go behind the back. Come on, Osman. Stop trying to do too much.
3:00 Sam Dekker throws up a left wing trey that has no chance. Juancho cashes on the other end with his third three ball – part of an 11-2 run before Drew calls time out two possessions too late.
1:55 Rodney 0-7 Hood bricks from the right baseline. A possession later Cedi goes coast to coast 1-on-3 to whap the ball off the backboard without hitting iron. WTF, Cedi.
1:00 Denver leads by NINE after a Harris and-1. Everyone going one-on-one for Cleveland, and the defense is hanging everyone else out to dry. This quarter is a disaster. If you're keeping track at home, this is a 21 point swing.
0:21 after a mid-range clanker, Sexton throws it away for two more Denver points.
0:00 NANCE! with a putback of the inevitable Clarkson J right before the buzzer. 15 point quarter for Cleveland. 50-42, Denver.
Cleveland really lost their focus after getting a lead. Collin Sexton is doing almost nothing while Rodney Hood hasn't hit a jumper all night. The Cavs shot 22% in the second. Osman is playing like he thinks he's LeBron with his body language, with about half the talent. It's annoying.
Also, Kyle Kover was just planted in the right corner on offense. Seriously, why? RUN THE MAN A FREAKING OFFBALL SCREEN! Kyle played six minutes with no shot attempts. Poor Kyle. Just put him with the starters already so he can get a look (and so I don't have to watch Sam shoot).
Third Quarter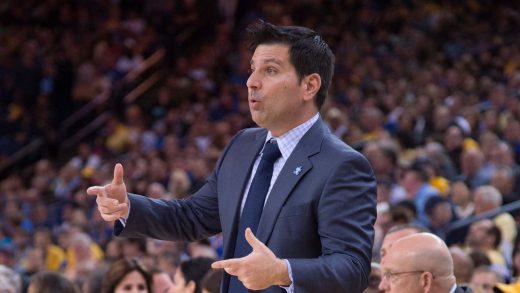 12:00 Huh. Someone gave one of the kids from MTV's Jersey Shore a coaching gig. Oh, wait, that's just Longo. EvilGenius' head explodes from the Longabardi halftime report. I will speak well of you in your memory, EG. Jokic spins and scoops as shot clock expires to put Denver up 10.
10:45 Dekker cannot shoot, Cleveland of course swings it to him on the left wing. Clang.
10:00 Denver has four points off of offensive rebounds already. No one is boxing out. In other news, Rodney Hood is as cold as New Years Eve in Cleveland.
9:46 TT finds a cutting Osman and then cuts to get himself two freebies which he miraculously makes. Murray answers to put diff right back at -10.
7:33 Denver running post offense through Millsap and no one can guard him. He scores six straight while Denver rightfully lays off Thompson and Dekker to stifle the Cavs. Just start Kyle or Nwaba, Cavs! Argh. Nuggs by 14. Timeout. I am cracking beer number three: a Stone Delicious.
7:00 Rodney finally finds water in the desert, but Millsap can't be guarded. To answer, Dekker runs the floor for two then spins on Paul to at least try some Sasha Pavlovic style "my offense is my defense." But Denver keeps. getting. buckets. Gary Harris has 11. He's a witch.
6:00 Cedi to the hole with a left hand hoop and the harm! Cut it to 11, young Turk.
5:25 Paul Millsap again. This Denver team is going to be a bear in the playoffs. Good luck making them, LeBron.
4:40 Harris hits a cutting Tory Craig. Cripes this Denver offense is filthy.
4:00 Monte Morris extends the Denver lead to 16 but George Hill answer. Tory Craig gets another three, after an offensive rebound a play later. In other news, Cleveland cannot buy a whistle.
2:30 Collin Sexton fiddle farts around for a possession and then throws it to Clarkson as the shot clock winds down for a predictable brick. Way to forget the play, Young Bull.
1:55 LARRY! Throws it down for two from Thompson. Have I had one too many beers , or has TT actually been decent this quarter? (Yes.)
1:30 Kyle forces a trey off the dribble in transition. Someone pass him the ball in the half court. For the love of God.  Denver scores it's 200th point afteran offensive rebound when Harris swishes another three.
0:30 Plumlee pushes the lead to freaking 19. Jordan Clarkson gets two freebies on a pump fake to pad his box score. You're as empty as a pocket, Jordan. Empty as a pocket with nothing to lose. 17 point lead, Denver.
4th Quarter
11:10 Sexton to Clarkson who finishes a nifty lefty over  Plumlee. Juancho gets a "the refs want to go home" and-1 to push this game to 18.
10:00 Collin Sexton with a pretty move in the open court to get to the rim then pirouettes for two. It was pretty.
On the other end Mason Plumlee gets a continuation when he shoots a hook shot five minutes after the foul. Yup. These refs don't even want to talk about the possibility of overtime. Fortunately, with the way the Cavs are playing, that's not really a possibility
9:20 This is easily Collin's worst game as a Cav. They're blitzing him in the p/r and he has no answer. All the sudden the Nuggs have a 21 point lead. This disastrous possession ends with what the official stats describe as, "MISS Clarkson 25′ 3PT Jump Bank Shot."
8:15 Down 23, Kyle Korver takes a charge. That, my friends is the definition of a professional. Someone with championship aspirations pick this guy up.
7:40 Sexton gets smoked on D. Then a turnover leads to a Trey Lyles layup. Denver by 25. Don't forget Cleveland was up by 12 at one point… Also, don't forget that the four guys picked after Collin Sexton will probably all be better NBA players (Kevin Knox, Mikal Bridges, Shai Gilgeous-Alexander, and Miles Bridges).
6:10 After Plumlee stuffs Nance around the rim. Malik Beasley throws down on Cleveland before Clarkson glides to the rim for his 14th empty point.
5:00 Cedi is 2-6 from 3 while Rodney is 0-3. Jordan also 0-3. At least they're shooting threes instead of long twos. Nuggets by 26 after yet another Juancho trey. The Nuggets have 51 off the bench. How in God's name do you have Kevin Love as your starting four, and not have a competent backup four?
4:30 Ante checks in and promptly gets a dunk. If there was a team he could play against you'd think it would be this one with their lumbering (and awesome) starting center. Sadly, ZZ got no love till garbage time. As if to make me look stupid (it's not hard), Mason Plumlee scores over Ante with a jump hook on the other end.
2:45 Sam Dekker steal and finish. 30 minutes too late, Howdy Doody. Sexton follows it up with a score and foul off an inbounds. Woo hoo.
1:27 Garbage time continues, as does the slow entropy death of the universe
0:45 Sexton cuts it to 16 with a three. Where was that in the first half, Young Bull?
0:30 Juancho cans another three. Goodnight Cleveland. 110-91, Nuggets.
Wrap this one up. Cleveland was completely outclassed, and their bench unit just cannot get stops. Sexton and Clarkson are a disaster together. They rotate poorly and get caught on the high side of every pick, leaving the bigs hopeless. Cleveland should start Sexton, Hill, Rodney (I guess), Cedi, and Nance and just scramble around on D. Bring Kyle off the bench first so he can get some run with some guys who can pass and some floor spacers, then run Clarkson and Thompson together so someone can clean his misses. Put Nwaba with Clarkson. I'm just afraid all Jordan's bad habits are going to rub off on the Young Bull.
Cleveland held the Joker to four points in 22 minutes and still got waxed. Millsap and Juancho feasted at the power forward spot for 16 and 23 (why they didn't play Nance and Ante together is beyond me). Denver had 11 o-boards in the second half. How in the hell this team walked into the season without a real plan at the backup four spot given Kevin Love's injury history, might be Koby Altman's biggest failure as a GM so far this year (and that's saying something). They have a 3/4 hybrid in Dekker, and a 4/5 hybrid in Nance. Neither can shoot well enough to keep from clogging the lane, and the Cavs rarely play Nance at the four anyway. Richaun Holmes was out there, Colson was out there. They could've drafted Spellman if they hadn't sent their first to L.A. How did this team not have a plan?
The Cavs were led by Clarkson's 17 in 20 minutes and Sexton's 12 on 11 shots (and four turnovers). The spirit of Ricky Davis lives on in the hearts and minds of young NBAers everywhere.
At least we had more J.R. Smith drama late. The crowd chanted his name as garbage time wound down. How inept does Koby Altman look losing a P.R. battle Swish? In other news, the Cavs are being sued by former assistant Jim Boylan for age description. The winter of Koby is coming.
The Wine and Gold travel to Charlotte Saturday, and Orlando Monday. One of the Bridges the Cavs should've taken, and Mo Bamba await.