Larry Drew is not the head coach of the Cleveland Cavaliers. He is not even technically the interim coach. He is, however, the self-proclaimed "voice" of the Cavs. Regardless of what you call him… it's hard to argue with the results, as the wine & gold were winners for the first time in seven tries this season. What was different? You mean, other than no Tyronn Lue on the sidelines?
Well… nearly everything.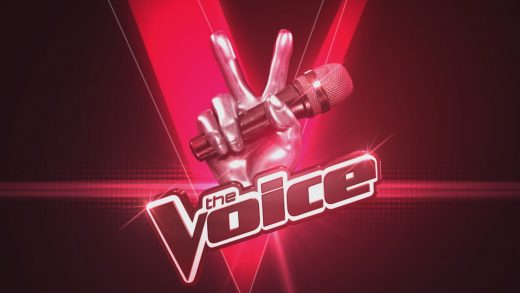 These Cavs played with energy. These Cavs played with a sense of urgency. These Cavs looked like they didn't want to be winless any longer. These Cavs refused to be embarrassed on their home court for a second time in a week by a team that should be below them in the standings. They started strong, they finished strong. And, even when some of their poorer habits reared up to threaten their chances for victory, they did what they had been unable to do in their previous six games… they made adjustments. This particular development simply cannot be understated. They. Made. Adjustments. At halftime.
Don't believe me? Just ask Trae Young, the rookie who torched the Cavs in their home opener for 35 points…
"Tale of two halves," Young said. "Started out the game, matched their effort, matched their intensity. We had a really good first half and then they made adjustments. We weren't ready to play and couldn't finish it out."
There's that word again… adjustments. How many times has that terminology been merely lip service by whichever assistant coach drew the short straw in the end of halftime interview? How many times has Larry Drew had to voice the hollow words himself… knowing full well that the Cavs would likely already be bleeding points before he finished speaking with the team's new sideline reporter, Angel Gray?
On this night, since The Voice was busy exhorting his troops and implementing his adjustments, the task fell to the un-killable cockroach of Cleveland, Mike Longabardi. This made me inevitably queasy as it was happening, and almost distracted me from the 14-3 burst the Cavs used to instantly put distance between them and the floundering Hawks. Yes, the roles were reversed. Usually, the opposing team would be the aggressor in the third quarter, exploiting the weaknesses they uncovered in the first half and forcing former coach Lue into a quick rage timeout. It was obvious the tables had turned.
Now, I can assure you that I'm not going to get too carried away here. After all, these are the Atlanta Hawks. They are already starting their rookie point guard. They are making no secret that tanking is their chosen path. They don't really take care of the ball, they make horrific mistakes and their defense is just a vicious rumor. Still, they are capable of launching barrages of threes (they made a franchise record 22 in the first game against the Cavs), and can make teams look silly for ignoring their shooters. This time, though, the Cavaliers did not fall for their tricks. They helped. They recovered. They doubled. They played the passing lanes. They took the ball away from the Hawks… and they fast broke their way to an 18 point lead in what has typically been their worst quarter all year.
Each quarter had a signature that spoke volumes about the difference between this Cavs team and the team they had been for the first six games of the season.
George Hill got off to a fast start in the first, scoring eight quick points before picking up back-to-back fouls and giving way to Collin Sexton. But, it was really Rodney Hood who set the tone for the quarter and the game with this unexpected jam…
🔨 Rodney 🔨#BeTheFight

STREAM #CavsHawks: https://t.co/boKE9SJ5O6 pic.twitter.com/hBVB7AbDJC

— FOX Sports Ohio (@FOXSportsOH) October 30, 2018
Rodney followed that up with a sweet looking three, riding high on his new found confidence, to push the lead out to double digits at 17-7. Once Jordan Clarkson and David Nwaba checked in to join Sexton on the perimeter, Atlanta began to shoot themselves back into it with guys like Omari Spellman, Kevin Huerter and DeAndre Bembry bombing threes. But, the Cavs stayed ahead of the Hawks by working their inside out game and getting to the line.
The second quarter had the look of potential disaster, as Trae Young began to channel his inner Steph with 30 foot YOLO threes, and Old Man Vince Carter showed why he's still in the league 21 years later. Fortunately, George Hill stayed hot, and Larry Nance Jr. did his best to keep the ball moving with some big man assists. Crisis somewhat averted… at least until Alex Len started to abuse Tristan Thompson. Len's dunk with a minute remaining in the half gave the Hawks a four point lead, and punctuated a series of poor offensive sequences for the Cavs that ended in dreaded mid-range pull up shots. At that point, something snapped inside Tristan. Following a Cedi Osman miss on a driving layup, TT efforted this dynamite board over Len's head…
That's called "wanting it more."#CavsHawks | #BeTheFight

STREAM: https://t.co/boKE9SJ5O6 pic.twitter.com/JbRzOfq2rc

— FOX Sports Ohio (@FOXSportsOH) October 31, 2018
Canadian Dynamite got the put back… and the harm… and converted the working man's three point play. Then, he stole a bad pass from Kent Bazemore (TT had four on the night!) and got the assist on a dime to a streaking Sexton for a run out dunk to end the scoring for the half. The Cavs had their first halftime lead of the season at 58-57.
Despite what I wrote earlier, the second half didn't initially look like it was going to get off to a good start. The first play wound up being Thompson dribbling into an 18-footer that missed badly and turned into an Atlanta fast break for a Len layup. But, the Cavs countered with long threes from both Rodney and Cedi. Yet, the difference making sequence in this quarter were the back-to-back steals the Cavs made on consecutive bad passes by Taurean Prince, which turned into run out dunks in transition to put the Cavs up by 12.
Would ya call this a sam dunk!? 😉#CavsHawks | #BeTheFight

WATCH: https://t.co/boKE9SJ5O6 pic.twitter.com/njKoDoABZ5

— FOX Sports Ohio (@FOXSportsOH) October 31, 2018
Trae Young did what he could to try and shoot the Hawks back into it, but the Cavs kept attacking the rim, getting to the line and watching Hood's confidence grow as he knocked down shot after shot. The Cavs fell just shy of the century mark with a 41 point quarter, and led 99-87 after three.
Young and Len tried to cut into that lead to start the fourth, shaving it down to eight with just under 10 minutes to go. However, Jordan Clarkson, Collin Sexton and Cedi Osman came alive with their own three point barrage to bury any hope the Hawks had of a comeback. This terrific ball movement led to the Clarkson three that pushed the lead back to double digits for good…
Beautiful ball movement from the @cavs here. Larry and Sam love it!#CavsHawks | #BeTheFight

WATCH: https://t.co/boKE9SJ5O6 pic.twitter.com/aiB71nldnr

— FOX Sports Ohio (@FOXSportsOH) October 31, 2018
The Cavs poured it on from there, sticking it to the Hawks and going up by as much as 27 before Atlanta hit a couple of garbage time threes. In the end, they completely avenged their opening night debacle, out-scoring Atlanta 78-57 in the second half.
The Evil
Since this was the Cavs' first win of the season, I won't dwell too much on the negatives. Yes, some of the old bugaboos still cropped up from time to time (mid range shots off the dribble, driving into traffic, not taking care of the ball, porous perimeter defense…), but the levels of effort, trust and communication were most certainly elevated.
Now, to keep things in perspective… this is still a really bad Hawks team. They were also playing on the second night of a back-to-back on the road. None of this is meant to undermine the improved play of the Cavs tonight… but, let's not pretend they just knocked off a playoff team on the road. Granted, the Cavs were missing their All Star Forward, Kevin Love… but still.
Despite the lopsided margin of victory, the Cavs still allowed the Hawks to shoot a blistering 54% from the field and 43% from downtown. They did limit Atlanta to fewer makes and attempts from beyond the arc than last time out (15-35), but on most nights those kinds of numbers will get you beat. Young and Len were a combined 18-22 for 46 points… they just couldn't get a third player going to keep up with the Cavs.
The Hawks also turned the ball over 23 times. Many of these were due to the activity of the Cavs, but there were tons of dumb mistakes, especially in the pivotal third quarter. Atlanta also played some abjectly terrible defense in the second half. They're a bad team at defending, likely made worse by tired legs.
Outside of the game, the potential stalemate between the Cavs and The Voice (Larry Drew), over whether or not he's going to get compensation for officially becoming the interim head coach is threatening to become the next chapter in front office ineptitude. Clearly, (despite him having an unfortunate rhyming similarity to recently deposed head coaches in Cleveland) Drew seems to know how to fundamentally inspire his players. It's no secret that he's now 10-1 in games he's coached in Ty Lue's stead over the past two seasons. LD is an experienced coach who deserves a quick decision one way or the other.
Cavs finally got a win tonight. But in other news they're in an unprecedented stalemate with their acting coach, are managing a volatile situation with JR Smith & have started gauging trade market for Kyle Korver (w/@wojespn): https://t.co/ZLpdOFyTiL

— Brian Windhorst (@WindhorstESPN) October 31, 2018
Another off the court problem is also brewing with J.R. Smith being told for the second time in seven games that he is out of the rotation. Word was that Smith might look to take some time away from the team, and he sat on the bench with his hood over his head for the duration of this one.
The Genius
The Gator had some bite tonight. Rodney Hood had quite possibly his best game as a Cavalier with 26 points on 9-13 from the field, and made all four of his threes. His dunk in the first quarter set the tone for the game and seemed to bring him out of his shooting shell as well. He managed three assists and three steals, and even had an uncredited block with his tiny arms, while registering an other-worldly +38 for the game. This is the Rodney Hood the Cavs thought they were getting from Utah last year. We can only hope there are more nights like this to come.
The Jedi didn't force it. Things didn't start out great for Cedi, but he kept trending upward as the game progressed. His dimes got crisper, his threes started looking pure, and his dervish started whirling. He finished with 20 points on 5-11 shots (3-5 from three), with five boards, three assists and a steal. Though he turned it over five times, most of those were early in the game.
The Dynamite exploded just in time. Tristan looked bad for much of the first half. He was missing shots and getting abused by Alex Len. Then, just when the Cavs needed a spark, TT showed up big at the end of the first half. He also helped blow the game open in the third, and notched a double double with 11 points and 13 boards to go with four steals and three assists.
The Hill was taken. The Cavs are always better when George Hill is aggressive, and aggressive he was. Hill poured in eight points before getting stuck on the bench with two quick fouls. But, he stayed hot when he returned, tallying 17 points on a highly efficient 6-8 shooting (2-2 from deep). He had two rebounds, three assists, and a steal while playing some solid defense on Trae Young in his 20 minutes.
The Wrecker wrecked it. Sam Dekker filled in admirably for Kevin Love with one of his better games in a Cavs uniform. He was 4-6 from the field and perfect on both of his triples. Added to that were nine boards, four assists, three steals and several run out dunks. If he can be reliable on those corner threes, he should add some much needed spacing to the starting lineup.
The Young Bull rumbled. Collin Sexton had a much better night offensively than defensively, as he bulled his way to the line nine times (making eight). He also impressively snagged eight boards, to go with three dimes and a block. He did turn it over a few times, and still needs to work on his perimeter lock and trail technique.
Larry Nance and Jordan Clarkson had okay nights. Each excelled at what they do best (Clarkson scored 15 on 15 shots, and Nance had three excellent big man assists), but neither fared particularly well defensively. Clarkson in particular looked downright lost on several transitional sets in the first half.
La Flama Blanca didn't shine much in his 15 minutes, but he did manage to score his 11,000th point. The rumor on the street is that he may be back on the trading block, so enjoy Kyle Korver while you still can in a Cavs uniform.
The Cavs had seven guys in double digits, out-rebounded the Hawks 48-39 and hit that magical number 23 on the night for assists.
Parting Shot
I didn't include Larry Drew in the Genius section, because he deserves his own voice to close things out. Yes, it was the Hawks. Yes, the Cavs still gave up a lot of threes. But, anyone who watched this game could tell that there was a fundamental difference in how it was coached on the Cleveland sideline. Larry Drew is a straight-forward coach. He knows what he's about. He knows what he's doing. He knows how to put his players in a position to succeed. He may not be the kind of head coach who can lead a team to championships, but he's at the very minimum a coach who knows how to adjust to counter what the opponent is trying to do on a given night.
He was also straight-forward in his comments during the post game press conference. He was self-effacing in admitting he hadn't quite figured out the rotations yet, and he voiced opinions that made sense. He was in the moment without needing to watch the tape to dissect what happened in the game he just coached.
"When we step in between those lines, we commit to playing hard, number one."#BeTheFight pic.twitter.com/oK8aU0T91l

— Cleveland Cavaliers (@cavs) October 31, 2018
At the very least, Drew deserves to be dealt with in a straight-forward manner by Cavs management. It remains to be seen if they think he's the right head coach for the team long term… but, at least in the interim… he seems to be the right voice.