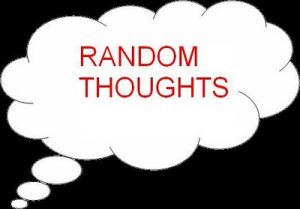 Some thoughts on the Cavaliers' open roster spot in light of  the team's recent moves…
A few weeks ago, I wrote about the Cavaliers' various training camp invitees, what they brought to the table, and their chances of making the team. It seemed like Isaiah Taylor was the favorite for the fifteenth and final roster spot until word spread about the stress fracture he was dealing with. After that, it seemed like the one of the other invitees might have a chance to stick. After all, why would the Cavaliers keep a player who couldn't play? There's a reason these guys were training camp invitees to begin with, teams didn't see them as players worth signing to guaranteed deals. Still, it was a bit of a surprise to see the Cavaliers cut all of the players they had invited to camp.
Once you take a look around the league though, keeping that open roster spot makes a lot of sense. There's a good chance that a few players with guaranteed deals will be waived or traded over the next few days by teams who still need to get their main roster down to 15. Teams will want to trade these players so that they don't have to eat their contracts, and some may even be desperate enough to attach a small asset to move them. More likely, those teams will trade these players for no real return, such as the rights to a European player who will never come over to the NBA or a highly protected second-round pick. There are also some notable veterans on training camp deals who would likely jump at the chance to claim the Cavaliers' final roster spot. This includes a few point guards, which seemed to be the Cavaliers' focus for that spot heading into camp.
Christian Wood has reportedly won a roster spot with the Milwaukee Bucks, beating Tim Frazier and former Cavalier, Tyler Zeller. While Zeller doesn't seem like a fit in Cleveland right now, Frazier could be a nice addition as the third point guard. He's a solid game manager with an assist-to-turnover ratio of over 3:1 for his career. If the Cavaliers wind up trading George Hill at some point this season, they could live with Frazier backing up Collin Sexton. Frazier is with the Bucks on a training camp deal, so the Cavaliers would likely sign him outright rather than trading for him or claiming him on waivers. Frazier hasn't been waived yet, and there is some chance the Bucks could decide to keep Frazier over D.J. Wilson, but it would be a bit surprising to see Milwaukee give up on their Wilson, their 2017 first-round pick, so quickly.
The Los Angeles Clippers are another team dealing with a roster crunch. They currently have 16 players with guaranteed contracts, plus Patrick Beverly on an unguaranteed deal, and he will most certainly be kept. In a world where money doesn't matter, waiving Wesley Johnson would likely make the most sense, but it's hard to see Steve Balmer swallowing Johnson's $6 million expiring deal. The same is true for Beverly and Milos Teodosic. It's far more likely that they trade the likes of point guard Jawun Evans or shooting guard Sindarius Thornwell. Both players were 2017 second-round picks of the Clippers and showed solid potential on the defensive end, particularly Thornwell, who rated fifth among shooting guards in Defensive Real Plus-Minus. Both still have a ways to go on offense, particularly Evans, but are worth roster spots. Unfortunately for Evans and Thornwell, they have been replaced by Shai Gilgeous-Alexander and Jerome Robinson in the Clippers backcourt plans, putting both men at risk to not make the roster. If the Cavaliers were to trade for Evans or claim him off of waivers, they would have to use the Trade Exception they created when sending Dwyane Wade to the Miami Heat, as Evans has a team option for the 2019-20 season, while Thornwell could be acquired without the use of an exception.
The Phoenix Suns are also in a position where they need to cut some veteran players while desperately needing to acquire a starting point guard. Darrell Arthur hasn't played in the preseason, but with a salary of over $7 million, doesn't seem likely to be cut. Isaiah Canaan and Richaun Holmes seem like the likely candidates to be waived. Holmes is a traditional NBA big man, and while the Cavaliers have plenty of depth at that position, he still would be worth taking a look at. Holmes has been a solid defender who has rated above replacement level in each of the first three seasons of his career. Now, at 25 years old and making the NBA minimum, he would still be a solid backup center for any team. In other words, Holmes might not be a fit, but he is an asset, and that gives him value. Canaan has bounced around the NBA for the past few years. He's a decent shooter who tries hard on defense, but isn't anything special in either area. He also isn't much of a playmaker for himself or others. Considering the Suns' situation at point guard, it would say a lot about Canaan if they let him go. Still, Holmes has a guaranteed contract while Canaan does not, so Canaan my be the likely player to be cut regardless of his play.
Even if the Cavaliers don't acquire one of the aforementioned players, it seems like they will make some sort of move between now and the start of the season. It wouldn't be a huge surprise if they moved one of their players on a larger contract for two players on smaller deals to help a team balance out their roster while shedding a larger contract themselves and possibly acquiring some sort of asset. Even if that doesn't happen, this feels like a season in which the Cavaliers' roster at the end of the season will be far different from it's current group. Then again, isn't that always true with the Cavs?