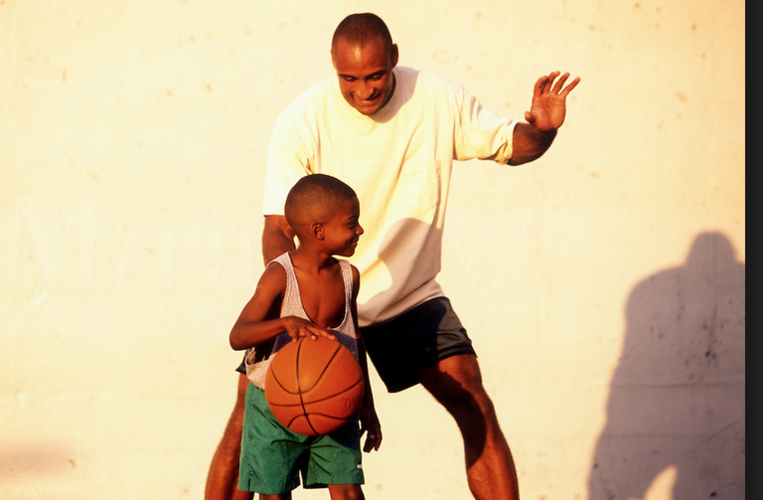 Cleveland didn't have a great day on Monday. I was fortunate enough to attend the Indians' game three of the ALDS on a blazing hot October afternoon… To be fair, I was was one of the lucky third of the stadium that got to sit in the shade. I was not fortunate enough, however, to see the Indians come away with a win and extend the series to four games. The Astros' pitching staff took the Tribe to task for three straight games and Cleveland couldn't get anything going all series. Unfortunately, the Cavs couldn't get anything going either as they faced down their preseason opponents like they were children in the driveway matching up against Dad and his Dad strength.
To be fair, the Cavs were without team-leader Kevin Love, David Nwaba, Rodney Hood, and Jordan Clarkson so they certainly weren't playing full strength. Neither were the Pacers, though, and the team served as a good preseason measuring stick for the Cavs as they are essentially the experienced (and better) version of what Cleveland wants to be. Unlike Boston, who looked miffed that the Cavs were actually trying, the Pacers were not only ready to run with Cleveland, they were prepared to unleash their own stable of horses.
The game itself wasn't all that positive for Cleveland as a 6-2 lead in the first few minutes of the first quarter quickly shriveled away and after the 8:00 minute mark, was never regained. Indiana proceeded to sprint up and down the court, forcing turnovers and getting transition buckets and early scores. The game ended with a final score of 111-102, Indiana. It seemed like the Pacers, more than Boston, took exception to Tristan's comments about the Cavs still being the gatekeepers of the Eastern Conference. They simply put on their Dad Hats and showed Cleveland what they do best: hounding defense and quick offense. It was oddly reassuring to see just how good Indiana was at this kind of basketball. I say this because I would absolutely love for the Cavaliers to continue down this path and pursue a play style similar to the Pacers, as it seems they are attempting to. I hope these Cavs can grow up to be just like them, it's fun basketball.
Instead of dwelling on the minutiae of the game, I thought I'd give some brief reviews of each of the players who actually played, since that's all we're really here for during the preseason. Let's get started:
Collin Sexton got the start last night and unfortunately was not able to replicate the offensive efficiency we've been graced with so far. He only managed to go 1-7 from the field and plenty of those were of the long-two variety. Darren Collison and Victor Oladipo were simply taking advantage of his youth and inexperience. He had three turnovers in his 22 minutes, a couple of those were just careless swing passes. Those can be cleaned up and I like that he's content to swing the ball rather than pound the rock into oblivion, a very welcome change to Cleveland Basketball. I also like that Collin showed no hesitation in his decision making on the court. Yes, some of those decisions were blunders, but it's good that he can receive the ball and immediately knows what to do with it, he'll know better what to do with the ball as he progresses in this league. Finally, Sexton didn't have his shot going but his drive and kick game was strong. He had only 3 assists, but that number should have been higher as he hit plenty of open shooters out on the perimeter, they just missed their shots. He's going to have games that aren't quite as stellar. Hopefully, he learns from them and is better next time.
George Hill was the other starter opposite Sexton and he had a very up and down game. At one point, he was isoing into the Kyrie corner of no-man's land and I was upset. On the other hand, he managed 4 steals, 5 assists, and 7 rebounds to add to his 10 points. So he had a pretty decent all around floor game, despite going 3-10 from the field and 1-4 from behind the three point line.
Cedi Osman's time in this game was very brief as he spent his first 7 minutes in the game, registering 5 points and 2 rebounds, including a sweet stroke from three that hit nothing but net. Good to see Cedi's confidence rising with his three-point shot. After coming out in the first quarter, Cedi did not return to action because of a sore ankle. Likely this is just being super precautious during preseason.
Sam Dekker started in place of Love and boy do I hope he's not logging 32 minutes a night very often. He went 3-12 from the field good for 10 points and he had a couple steals to pair with it. However, it's clear that Dekker just isn't much more than a bottom of the bench kind of guy. He managed to get absolutely stuffed at the rim on two separate occasions. He took Indiana's "Dad" status a little too seriously as he looked like a 10 year old trying to take it straight at Pops, only to get stuffed by a Father who would rather teach you a lesson than let you have any fun trying to dunk on a 6 foot rim… I hope he's not Love's primary backup all season long.
Larry Nance Jr. got today's nod at starting center and looked pretty good in his 21 minutes. He only logged 2 fouls and that's not bad for the foul prone big man. He finished the game with 8 points on 4-7 shooting, 7 rebounds, and 2 assists. Nance is getting far more freedom in this new era. He was bringing the ball up the court and getting the Cavs into their offense on a couple occasions. He even launched a corner three that didn't look awful. Nance really does look like he's poised to take another step forward in his career. Hopefully he can up his game and expand his abilities.
JR Smith was one of the first off the bench in this one and 6 points, 3 assists, a steal, and 2 turnovers. He went 0-2 from three and I was a bit concerned about what looked like a reluctance to shoot from distance. He had several opportunities to launch from deep (his trademark), and eschewed the opportunity for a dribble drive or a pass off. Don't get me wrong, I appreciate that he may be able to try some different things and work with getting young guys going in the preseason, but if that reluctance continues during the regular season his already rock bottom value will start sinking into the water table.
Tristan Thompson didn't get the start but did show that he has quite a lot of chemistry built up with the few holdovers on this Cavs team. He had several good dives to the hoop where JR was able to get him the ball for some close baskets. He also worked the screens with Korver really well. That will probably be TT's saving grace this season as he's one of the only players who's got any significant history playing with other people on this team. He finished the night with 7 points, 3 assists, 7 rebounds and a pretty sweet block on Sabonis at the rim.
Isaiah Taylor was the primary backup point guard and he was pretty bland throughout with the exception of a nice finish to beat the third quarter buzzer. Taylor didn't do much more than swing the ball and dive to the hoop. Honestly, that might be just enough for him to make a team that's in desperate need of a third point guard. He finished with 4 points, 3 rebounds, 3 assists, and a block in 20 minutes.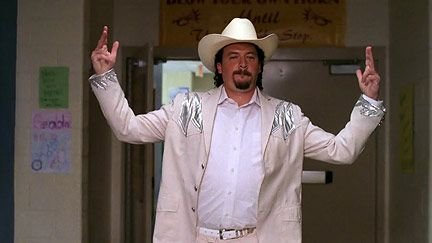 Kyle Korver was the shining star tonight as he was the primary beneficiary of near constant perimeter screens and hand offs to get open for shots. And he was definitely getting open. Korver was able to fire in 17 points in only 20 minutes, going 6-10 from the field and 4-7 from beyond the arc. This is good news all around. If the Cavs exceed expectations, he'll be a weapon throughout the season. His play will only increase the likelihood that a contender will give up a protected first for him at the deadline. Good to see La Flama Blanca still has fire on his hands.
Billy Preston wasn't particularly impressive in his 4 minutes of play. His first shot was a long two air ball. Still, I like his length and I think he's got promise. I hope he makes the team.
John Holland was the star of the fourth quarter as he poured in 14 points in 12 minutes going 5-7 from the field and 3-3 from distance. To be honest, Holland looked totally in control in the fourth and looked to be a step above in terms of comfortability and his role within the offense. He added 3 assists to his point total and actually looked fairly decent. The problem is that this performance is his absolute ceiling and it came in relative garbage time during the preseason. It would be a very Cleveland thing to do to be seduced by performances like these and give him one of the valuable remaining roster spots rather than giving it to someone who can grow and have a much higher ceiling than Holland. I hope that doesn't happen.
Bonzie Colson also looked pretty good. His offense is definitely not where it needs to be, though he still put in 8 points in 10 minutes of work. His timing is a bit off and he seems a little too out of control on that end. Still, he put up a stat line of 8 points, 1 assist, 3 rebounds, and a block in his limited playing time. That's a well balanced line and one of those rebounds should have been a steal as he pulled away a rebound from the Pacers to put it back for a dunk. He's short but his arms are so dang long it doesn't really matter. The best part is, he uses that length well. He should be getting a roster spot.
Ante Zizic didn't get into the game until about 8 minutes left in the fourth. From there, the game was largely out of reach. However, he continued to show his offensive efficiency in the midrange game. He went 3-3 from the field and showed a pretty decent face up game. He added 3 rebounds and an assist with the rest of his efforts.
Kobi Simmons was the last Cavalier to see action tonight and had a mixed bag performance. He had 5 points, 2 assists, and a rebound, including a smooth three in the last 30 seconds of the game. But he also had 2 turnovers and was getting burned almost every time down the court on the defensive end. Taylor will almost certainly get the nod for the last guard spot before Simmons does.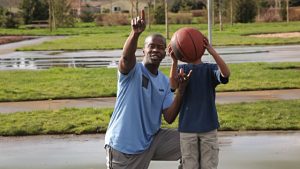 As far as preseason losses go, this one isn't too bad. Like I said, there was something oddly comforting in seeing the Cavs face off against the team they are most trying to resemble. It was like watching a Dad beat his son on the driveway all the while showing the boy the tools he would one day need to beat him. If the Cavs can continue to grow and show progress throughout the season, they could look pretty close to that team in a year or two. Hopefully, the days of ISO offense are long behind Cleveland. The Cavs finished the game with 27 assists but nobody had more than 5 individually. That's a good sign. There should be plenty more to come. As always, Go Cavs!