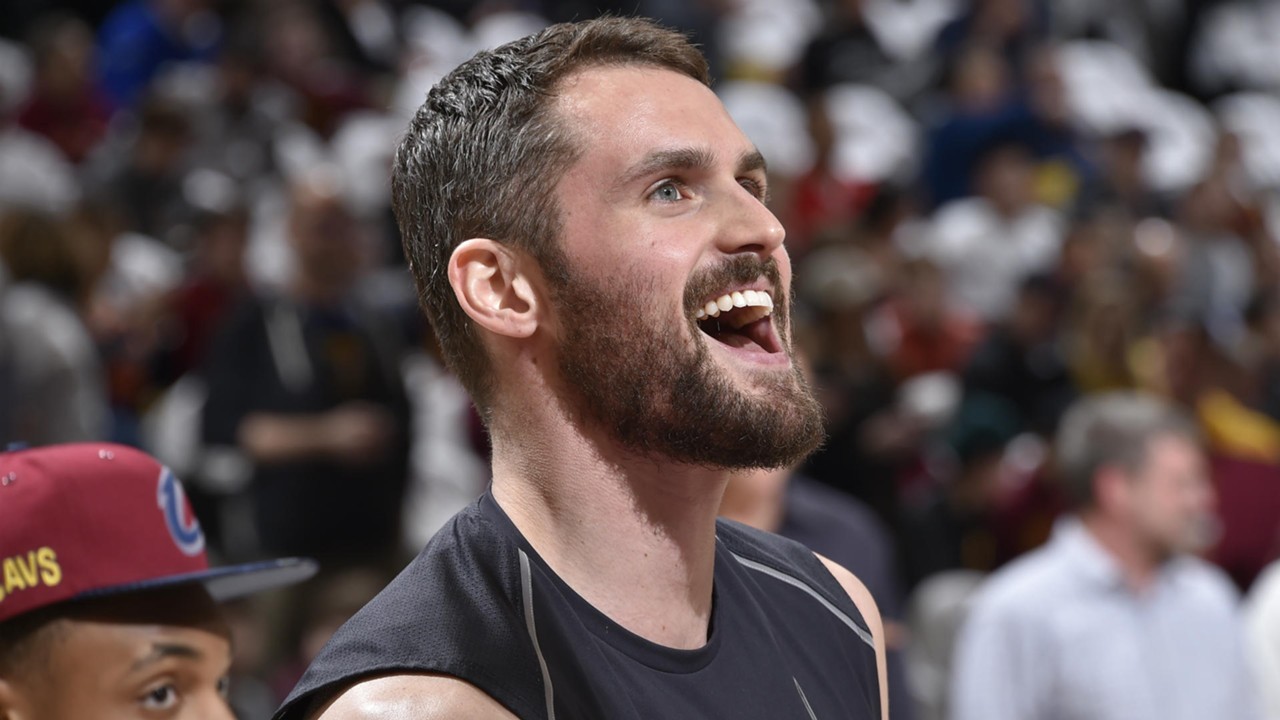 four point play….
1. Picking a team for pickup basketball is a science. There is that specific balance between getting to run all day and having to wait three or four games for another shot. One can't be overly sentimental if one wants to own the court for the day.
"Sorry Steve. We already have five."
Meanwhile, your fifth is actually whichever scorer that happens to lose the current game. If you want a long run, your team needs a dude who can get buckets. Steve, though a dear friend, is more likely to throw the ball completely over the backboard than score game point.
"You need one?" says the dude who scored nine buckets for the team that just narrowly lost.
"Yeah man."
Steve looks at you in disgust and attempts to drain a long jumper in a "see what you are missing?" effort. The ball ricochets off a light from the ceiling. He even smiles himself at his horrendous attempt.
So with the previous four and an added ringer scorer, your team grabs two straight victories.
On one hand, you are enjoying the run. You fancy yourself a grit and grind type of guy. Setting screens and boxing out are actually fun activities. You don't mind not taking a shot.
On the other hand, you and your other teammates have dribbled about once per every 25 of your star's dribbles. While he does enjoy passing for a fancy assist, heaven forbid he make a simple ball swing.
In the third game, the wheels come off. The opposing team has five guys who are determined to run on every possession. Your star is frustrated because he has decided he is doing everything and everyone else sucks.
Your other teammates' desire to get back in transition is mitigated by the knowledge that your scorer won't get back past half-court until he is looking for the post score inbound pass.
The other guys win 11-3 and no one is particularly upset.
"Good run, fellas" says the scorer as he grabs his bag to leave.
Steve, being a better friend than you are, picks you up for the next game. He still cannot shoot, but he is huge and runs hard. Two of the other three guys are over 35 and look like they couldn't jump over an Ipad. (gotta update the idiom!) One is a bookish looking 17 year-old.
The other team figures they will easily run you misfits off the floor. They don't. Your team moves bodies and the rock for open shots at the rim. You enjoy dishing, cutting, and even drill your pet left-wing jumper off glass.
The opposing team can't get it going on the break because everyone on your squad understands floor balance and defensive angles in transition. Steve even blocks a few shots and happily hits an easy layup off of spontaneous weave action.
That game is the most fun you have all day.
The next game goes quickly. Five dudes new to the gym rain down fire from deep and windmill dunk in transition. Your 45 year-old sharp-shooter teammate laughs and enjoys the opponents' show. The 17 year-old looks up in awe. You don't  have quite the same good natured response to the beat down, but you do acknowledge the fact that the better team won.
And hey, at least you got to finish that sick up and under against the 6'9″ dude in garbage time. Sure, talent won out in the end, but boy were those two games fun.
2. And so it may be with this year's Cleveland Cavaliers. The amount of joy that was evident in the Cavs' first preseason game was palpable. You could feel it through the screen.
Not only did this new Kevin Love-centric team play with egalitarian ball and body movement on offense, they mostly executed the new switch happier scheme without too many mistakes.
Here is a perfect example of the new freedom given to this new/old squad.
In this play, Kevin Love grabs the rebound, very quickly looks to see if there is a streaking teammate for his famous outlet, and when he doesn't, dribbles the ball up himself!
We haven't really ever seen Kevin do that. His outlet pass is such a weapon that it is does make sense for that to be his first post rebound option. In the past, when the homerun ball wasn't there, he would pass to a guard in the back-court and trail the play.
In Preseason Game 1, the thing most evident to me was Tyronn Lue's directive for everyone to grab a rebound and go. It seemed that Tristan was the only player who didn't have the green light to rebound and go.
When everyone knows that the rebounding player can bring the ball up himself, it allows early offensive position to be established via transition dives and release to the corner. Every rebound feels like a break opportunity.
That Kevin then pulled up and drained the three on his own was a bonus. From rebound, to ball push, to pull up three, Kevin Love was free to utilize his varied talents without restriction.
Cedi Osman was also feeling comfortable in his new position as starting Small Forward. When Cedi plays with supreme confidence, his elite floor game has an opportunity to realize its potential.
A pocket pass off of Pick and Roll action is not a horribly complicated play, but when it comes from your 6'8″ forward, it has more opportunity for success.
As we here on the site have often stated, Cedi was grossly underused last season. One of my biggest points of confusion lies with LeBron as it pertains to Cedi.
If Cedi were taken so dearly under LeBron's wing, why didn't he get more burn in the Playoffs? Was it Lue or LeBron who preferred Jeff Green? We will likely never get the real answer. One would assume that had LeBron been in Lue's ear to play Cedi, Cedi would have played. I am only left to think that LeBron's wing also acted as a barrier to success.
With that barrier lifted, Osman has the NBA green light to be the shot creator that he has been with his Turkish National Team.
Cedi still needs to mix in a bit of variety to his left side dribble drive game. His tendency to pull up after two dribbles needs to be eradicated. Still, with the confidence to play freely, Osman has a chance to turn heads this season.
3. Rodney Hood might be the opposite of fellow Duke alumnus and new GM of the Philadelphia 76ers, Elton Brand. While Brand was considered an undersized bigman in his day, then Bulls GM, Jerry Krause pointed out that Brand had an incredibly short neck. Indeed, Brand's standing reach was on par with many seven footers of his era.
Rodney Hood, my dear friends, has a super long neck. Instead of consistently criticizing Hood's limited length, maybe we should just consider him a 6'6″ SG with decent length? Hood's pre-draft measurements listed him as having an 8'7″ standing reach. That isn't bad for a shooting guard.
Considering all we have seen from him in his still young career, I think playing Rodney at shooting guard is the best way to maximize his talents.
Hood isn't a weak post defender. He does a decent job bodying guys up on the block when he needs too. Rodney is also a decent two-footed jumper which helps him contest shots. As a perimeter defender, he moves his feet adequately when he is locked in.
The glass and offense are where his shooting guard traits really make themselves apparent. Hood is much better as an early opportunity leak artist than as a rebounder. We need to remember that when looking at his poor rebounding rate. These things are often about optics. If he were a 6'6″ dude with the same reach playing SG, people might not get so worked up over his rebounding and defensive shortcomings.
Let me be clear. Hood has yet to prove to me that he can be a winning player. Thus far, he has been a garbage time numbers guy. He frequently gets lost on defense both on and off ball. He plays with force only about 30 percent of the time.
That being said, if Hood plays shooting guard, streaks the floor, and makes some good defensive rotations on the back side of the defense like he did the other night, there is a chance for Rodney to be a positive player.
4. One guy who doesn't need any more freedom is Mr. Jordan Clarkson. Clarkson did nothing in the first action of the 2018-2019 season but reinforce my distaste for his play. The contrast between his hijacked possessions and the rest of the offensive flow was even more striking than last season.
Jordan is simply not talented enough to play this way. If he were to hit a high percentage of his chucks, we could have a conversation. Unfortunately, shooting nights like he had against Boston are not the norm. Completely ignoring his wide open teammates absolutely is.
If I am coach Lue, I start Hill, Nwaba, Osman, Love, and Nance. My primary rotation guys are Sexton, Hood, Korver, Dekker, and TT. J.R. Smith and Jordan Clarkson are no longer in my rotation. I try to get Ante Zizic and Channing Frye some burn here and there.
Hill needs to remain in the starting lineup if the Cavs are interested in competing for the playoffs. Collin Sexton is just not a better player than Hill right at this moment. If Sexton continues to grow and actively takes Hill's job, that would be a happy development. As of now, the kid makes far too many mistakes to warrant a starting position.
David Nwaba needs to play. He can log minutes really anywhere other than center if need be. Considering his mentality, flexibility, and defensive IQ, Nwaba cannot be left out of the rotation simply because Jordan Clarkson gets hot once every two weeks.
More than anything, in this post LeBron era, these guys have an opportunity to play basketball with joy. Yes, it is nice to win at the highest level, but once you lose at that level, you might as well go back to having fun. Every guy on the Cavs' roster, other than Jordan Clarkson, seems like a guy I'd enjoy playing basketball with. That is not a small thing, especially in this new era.
Let Steve block a few shots. Go ahead and try that up and under in traffic. Just keep the ball and bodies moving. Don't be a useless chucker. Be free, gentlemen, even from your previous bad habits.