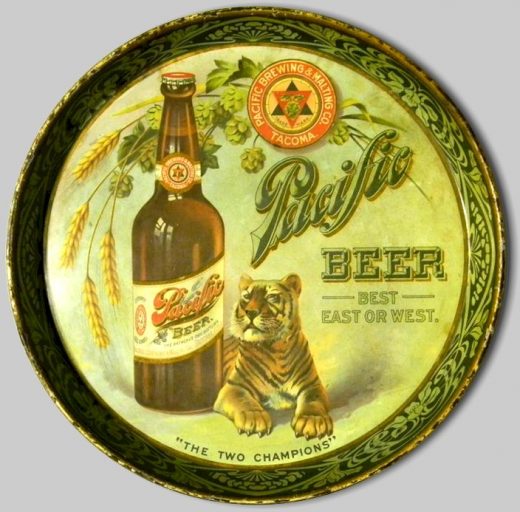 [Welcome to the countdown to training camp and the regular season, Cavs fans! I know we've been a little lax here as summer has turned to fall, but good things are coming. With training camp just a couple short weeks away, we start this season off with a breakdown of the division on everyone's minds this NBA season, the Pacific, which includes our NBA Champion, and the new Kingdom of LeBron, The L.A. Lakers]
The Sacramento Kings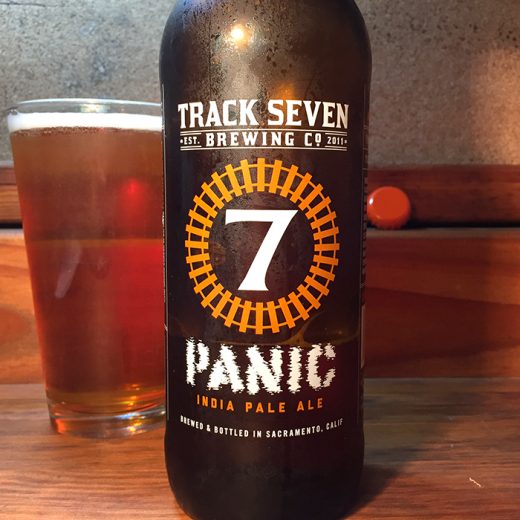 Additions: Nemanja Bjelica(FA, Min), Yogi Ferrell (FA, Dallas), Ben McLemore (trade w/ Grizzlies), Deyonta Davis (trade w/ Grizzlies), Marvin Bagley III (drafted No. 2), Gary Trent Jr. (drafted No. 37), Jamel Artis (FA), Harry Giles (drafted No 20, 2017)
Subtractions: Garrett Temple (Grizzlies)
Outlook: Who knows what this team is doing. The Kings are enjoyably one of the worst run teams in pro sports. They're like the Browns of basketball. The last great draft pick they had? DeMarcus Cousins in 2010. But this is also a team that traded for Georgious Papagiannis on draft night in 2016 (13th pick) and then waived him less than two years later. Their draft history is a murderer's row of busts: Stauskus, McLemore, Thomas Robinson… If you've been drafted by the Kings, chances are you stink.
Saying that, I believe D'Aaron Fox can be a very good NBA player, but I don't know if he can get there playing for a team as inept as this one. Same thing with Marvin Bagley who looked like one of the most can't miss players I've ever seen in High School in college, and then flashed the finishing ability of a late career Antawn Jamison in summer league. This season is all about finding out if Bagley or Fox have star potential. Literally nothing else matters. They have some OK players on the bench, and some intriguing young longshot prospects like Harry Giles, but little veteran presence (so long Garrett Temple). With this young a team and the guys they brought in, they'll be one of the worst defensive teams in the NBA, but they'll look to run a lot. Meanwhile, Z-Bo going to be looking down the bench going "who the eff are these guys?" Look for him to be a buyout or expiring contract trade by February. It's gonna be another long season under Vivek and Vlade in Sactown.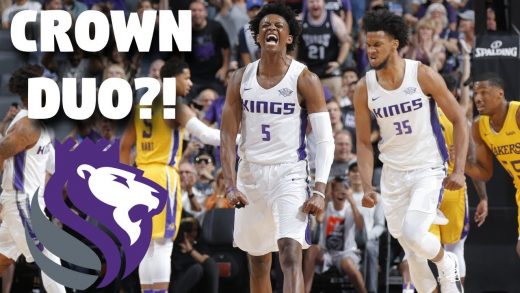 What success looks like: If Fox flashes some all star potential, that's a win for them. If Bagley plays like the new age power forward that can rebound, shoot, block some shots, and finish, then that's success. If 2017 15th pick Justin Jackson shows some starter ability, that would be a bonus. Ditto Harry Giles who had some nice moments in summer league and looks like he could possibly play anywhere in the front court (I like him a lot better than Jackson). Willie Cauley Stein might establish himself as a very good starter, but do they want to pony up to keep him in 2019 if the rest of their core is so bad? Outside of that, most of the guys on this team are known commodities. They need one of these guys to look like an all star, and three to be rotation players. I fear Vivek doesn't have the patience for how bad they'll have to be to get good.
Cavalier theft targets? This team has 18 guys on the squad right now. Someone's gonna drop. If the Kings don't want to give Willie Cauley Stein an extension, he might have some promise. Despite a -.9 rpm, he put up some very solid stretches last year, but was plagued by inconsistency, and isn't that great defensively for a center. Still, he closed out April scoring 19 and adding nine boards and three dimes in 32 minutes a night. Koby can talk the Kings into taking TT for him, right?
Preseason Grade: By the sweat of Vlade's beard, this team will be awful. They'll make some panic move to make themselves worse by the all star game.
The Phoenix Suns
Additions: Ryan Anderson (trade with Rockets), Trevor Ariza (free agent, Rockets), Darrell Arthur (trade with Nets), Richaun Holmes (trade with 76ers),De'Anthony Melton (trade with Rockets), Deandre Ayton (drafted No. 1), Mikal Bridges (drafted No. 10), Elie Okobo (drafted No. 31) George King (drafted No. 59)
Subtractions: Marquese Chriss (trade with Rockets), Jared Dudley (traded to Nets), Brandon Knight (trade with Rockets), Alex Len (signed with Hawks), Elfrid Payton (signed with Pelicans), Tyler Ulis (waived), Alan Williams (waived)
Outlook: Holy crap, that's a lot of names. Kudos to James Jones for clearing out a bunch of dead weight and bringing in some guys with potential. I liked their draft, and the ability to grab a possible superstar in Ayton, and getting a guy who could probably lock down the small forward spot for the next eight years in Bridges is an absolute coup. Add an emerging Josh Jackson. Throw in getting a look at De'Anthony Melton for basically free, (Anderson and Knight are a wash, and Marquese Chriss stunk), and mix in some solid role players in Ariza and Holmes, and maybe, finally, T.J. Warren figuring out how to be consistent. This team is on the upswing. The problem? The only point guards on this team are Shaquille Harrison and De'Anthony Melton. If you recall, Melton was ineligible all last season for USC, and can't shoot, and Shaquille is a center's name.
The lack of a point guard is an issue for a team with Ayton, Tyson Chandler, six wings, six combo forwards, and Devin Booker. Methinks Booker is going to be the point guard, which I'm not sure is great for the rest of the team. After signing a huge extension, this season is all about him. We'll see if he can channel his inner Harden.
What success looks like: This team has to start winning some games. They're never going to make the playoffs in the West but they have to get better night to night. New coach Igor Kokoskov has to find a way to feature Ayton and not make passing to the big man an afterthought. You're going to see a lot of pick and rolls and pick and pops with Ayton and Booker. How deadly those sets are and how well Booker can navigate things when teams make him pass to his third option will go a long way towards seeing how long this team will take to get to the playoffs. And holy crap will this team run and gun. They have to get more guards for that reason alone.
Cavalier theft targets? Can we get James Jones back? Seriously? Getting Mikal Bridges at 10 was a master stroke. I'd trade Koby and a future first for James Jones right now. Of course James did give one of the worst high usage players in the league, T.J. Warren, $48 million last fall, so maybe he's not flawless. Maybe Koby can talk James into George Hill, for Ryan Anderson and a future protected first.
Preseason Grade: 18 Hinkies. Years of wandering the desert finally paid off with a lottery win. Now lets see what they do with it (probably not much for now).
The L.A. Clippers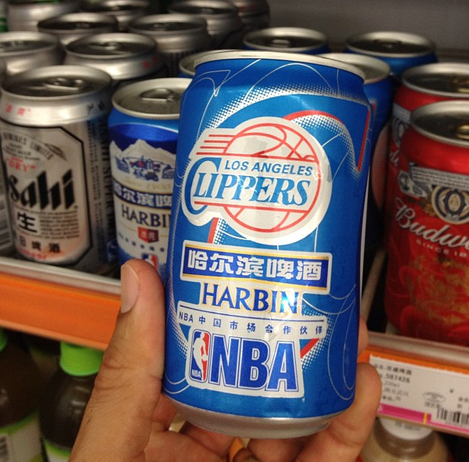 Additions: Marcin Gortat (trade with Wizards), Johnathan Motley (trade with Mavericks), Mike Scott (free agent), Luc Mbah a Moute (free agent), Shai Gilgeous-Alexander (drafted No. 11), Jerome Robinson (drafted No. 13)

Subtractions:Austin Rivers (traded to Wizards), DeAndre Jordan (signed with Mavericks), C.J. Williams (waived)
Outlook: This team is bipolar. Some lineups are gonna straight up hound the crap out of teams. PBev, Avery Bradley, Wesley Johnson, Mbah a Moute, Johnathon Motley… Then they've got lineups which will be like turnstiles: Gallinari, Lou Williams, Tobias Harris, Teodosic… Make no mistake though, this team is deep. They've got a lot of "pretty good" players, and a straight up closer in Lou Williams. Add all energy first teamer, Montrezl Harrell and his 64% from the field, the best screen setter in the NBA, Marcin Gortat, my all time favorite giant, Der Kinderlumper (Boban Marjanovic), and Rookies SGA (Shae Gilgeous-Alexander) and Jerome Robinson, and now out from under felony endictment, Mike Scott, off the deep bench and this team can come at you in waves. I actually really like a lot of guys on this team, and they will win a lot of games (Hell, they won 42 last year without Gallinari and PBev) and still won't make the playoffs. They're stuck in Western conference no-man's land.
What success looks like (for this team): Can everyone stay healthy and can they make a playoff push? (I just don't see the math working out in the West). Can Doc get over trading his son? Does Tobias Harris look like a star?Tobias left an $80 million extension on the table this summer to bet on himself for next summer's free agency, and the fact that he's a former Piston and Dan Gilbert has a big checkbook rightly terrifies me. He's destined to be a big scorer on a mediocre team forever. Does SGA look like the absolute draft steal he did in summer league?
Team president, Lawrence Frank is no dummy. He prepared enough scouting reports for Jason Kidd to know that this summer was all about next summer for the Clips. In 2019, L.A.'s "other team" have almost $60 million in cap space, and have the ability to have even more. They also have a future cash cow in the works in the form of a new arena in Inglewood. This year is all about developing young talent, and looking just good enough for a guy like Kawhi Leonard to come in and put them over the top. I doubt it happens.
Cavalier theft targets? Avery Bradley might look nice at the two guard spot next to Sexton. That might be an awfully small back court though. Other than that, I don't want much. It's all good, not great. Well, maybe Boban.
Preseason Grade: Steve Ballmer and Red Bull with a Darius Thornwell Chaser.
Los Angeles Lakers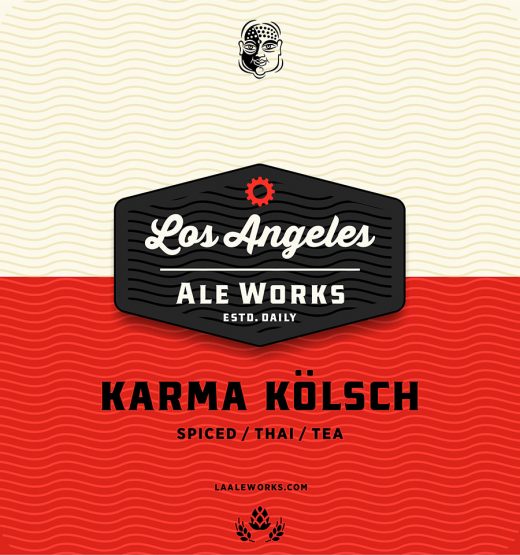 Additions: Michael Beasley (free agent, Knicks), Joel Berry II (undrafted free agent), Jeffrey Carroll (undrafted free agent), LeBron James (free agent), JaVale McGee (free agent, Warriors), Rajon Rondo (free agent, Pelicans), Lance Stephenson (free agent, Pacers), Moritz Wagner (drafted No. 25, UCLA), Isaac Bonga (drafted No. 39, Germany ), Sviatoslav Mykhailiuk (drafted No. 47, Ukraine)

Subtractions: Thomas Bryant (waived), Luol Deng (waived), Tyler Ennis (waived), Channing Frye (signed with Cavs), Brook Lopez (signed with Bucks), Julius Randle (signed with Pelicans), Isaiah Thomas (signed with Nuggets)

Outlook: Tom Pestak and I have an over/under bet on this team of 43 wins (I took the over). This is the biggest question in the NBA. Does LeBron take this raw band of youngsters and bizarrely matched free agents who were willing to take a one year deal to play with the King, and make them into something? Do they make the playoffs in a loaded Western Conference? Is the team we see now even the team we see post trade deadline? (A Kawhi trade invalidates our deal, but a Jimmy Butler trade doesn't).
Look, I thought this young core had a lot of promise. I am not huge on Ball, but I do recognize he has a decent basketball IQ and great passing instincts. I just don't know if he can ever get his shot right (supposedly he's changed his release point say the Laker fanboys!) or if he can even stay healthy. He's had a prodigious amount of injuries for such a short NBA career. But I also know that Brandon Ingram improved as much as anyone in the league last year and is only 21. I also know that Josh Hart and Kyle Kuzma are the types of players that absolutely thrive with LeBron offensively (a rangy, defensive minded 3-and-d guy and a sharp shooting 4 who can finish inside). But will the Lakers have the patience to wait for these guys to develop? James doesn't have that kind of time. The only undefeated player in the NBA is age.
Add to that the strangest collection of personalities seen in a locker room since Melo, Amare, Iman, J.R., Mike Bibby, and Linsanity teamed up in the Big Apple in 2012, and no one has any idea what this team can be. On a basketball court, with the right coach and a star and a team that buy in, this team could be amazing. Rajon or Ball hitting Bron on the short roll surrounded by guys who can shoot and dive (I'm looking at you, Hart, Kuzma, Ingram, KCP, and Beasley); dear God, they're going to pick teams apart.
But add Lance who will pout when he doesn't play much, James who can loaf his way through whole months (though let's be honest, January will probably better in L.A.) and hasn't closed out on a shooter in the regular season since 2014, KCP and his ankle bracelet collection, Lavar Ball, the mercurial Rajon Rondo, Javale and his Shaqtin' a fool lifetime achievement award, and the L.A. spotlight… So many things could go sideways for this squad.
Also, what the hell will the defense look like? I mean they have some guys who have the tools to be good defenders: Hart, KCP, Ball, Rondo, James, McGee… But not always the brains or desire. This team is gonna score 110 a lot of nights and give up 115. Also, if you think you got tired of seeing LeBron give up o-boards from the weak side last season, this team of no-boxout youngsters is gonna lead the league in surrendering putbacks. But as a whole, they've got a heck of a lot of potential and on paper they're as deep as anyone.
My guess is that Ingram and Ball get featured early and moved eventually for a star at mid season. James and Jimmy Butler would be killer, and there are a lot of guys who are gonna be available. Maybe we even see Kyrie in a Laker uniform before season's end.
God I hate the Lakers, and God, I loathe the site of LeBron in purle and gold, but they're going to be fascinating television all season. I hope the guys on that team are ready for the volume, cause it's going up to 11.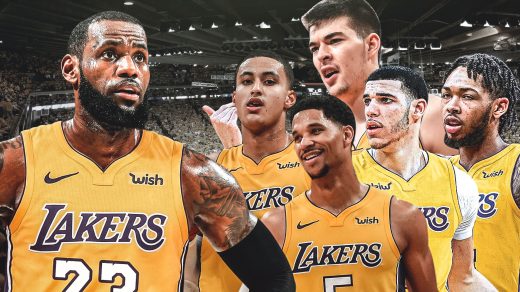 What success looks like: This year is all about establishing a clear path to a second and third superstar to play with James and competing for a championship in two of the next three seasons if James ages like Jordan. Whether that superstar comes from within (maybe Kuzma) or without (more likely), this team has a lot of good young pieces it can move to get those stars and/or the cap room to sign them next season now that they've bought out Deng.
So this year? The NBA will ensure that they make at least the eighth seed. No one in the league office wants to miss James playing the Rockets or Dubs in the first round. That is unless James is already retired, and collecting checks in La La Land for the next four years.
Cavalier theft targets? I can't think of anything the Cavs have that the Lakers would want to give in return. But if things go bad early, I'd gladly trade Ty and Longabardi for Luke Walton and anyone.
Preseason Grade: 1 bottle of Rob Pelinka tanning oil. (Warning: contents may be highly combustible).
Golden State Warriors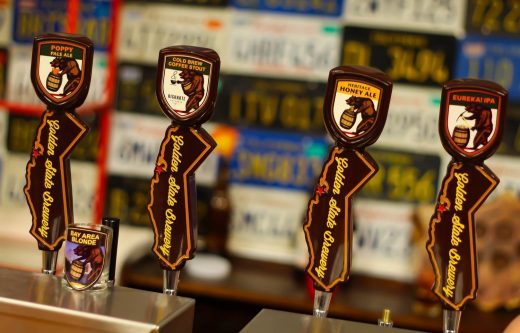 Additions: DeMarcus Cousins (free agent, Pelicans), Jonas Jerebko (free agent, Boston), Damion Lee (free agent), Jacob Evans (drafted No. 28)

Subtractions: JaVale McGee (signed with Lakers), Zaza Pachulia (signed with Pistons)

Outlook: Who are we kidding? The only thing stopping this team from rolling through to another ship are major injuries to two of their six all-stars (Yes, Iggy has been an all-star), Magic fast-tracking the build of an L.A. superteam, Nick Nurse being some kind of wunderkind and magically creating a Toronto Clawernaught, DeMarcus Cousins not being ready to play and Clint Capella turning into prime Dwight, or Kevin Durant developing a sense of shame. And if any of those things do happen, the Dubs are still probably 80% to win the finals. They'd need some biblical Jōb level wrath to rain down on them to seriously dent their chances.
Meanwhile, Boogie has already progressed to dunking. Now I was the first one to say that no player has ever come back from an achilles the same, especially in the first season, and while he may look spry in a video here or there, but it's going to be an 82 game haul for Cousins. The last guy that big to get an achilles that I can remember? Elton Brand who was within a year of Cousin's age when his injury occurred, and who told told Marc Spears and Amin Elhassan on The Hoop Collective podcast the following.
That Achilles really changed the trajectory of my career. That whole kinetic chain: once you get the calf, it's the ankle, the knee, the hips, the back. No one's really recovered from that Achilles injury and come back at the same level.
But, rehab is always improving and it's an order of magnitude more advanced than it was 10 years ago, and the Warriors didn't go to four straight finals by having a crap training staff, so they know what they're doing. While DMC has set his sights on being ready for the regular season, the more realistic expectation is sometime in January. But even if he's back by Jan., it took Rudy Gay going through all of last season and this summer to feel "Athletic Again" after tearing his a Achilles.
It doesn't matter. if Cousins is even 80% of what he was before the injury come playoff time, that's still twice as good as Jordan Bell or Javale McGee. Just as a reminder, DMC spent the last four years dropping 26 and 12.


And, oh yeah, their only hole? They still have Jordan Bell and Draymond to play the five. They also added 41% three point shooter Jonas Jerebko from Utah to shore up the bench. Oh, and if it looks like DMC isn't gonna be able to cut it? There will be half a dozen buyout guys or guys coming back from China willing to jump in the fray for a ring. Honestly, I'm glad they're out of the Cavs' range this year. I'm tired of spending my Junes all pissed off.
What success looks like: Anything other than another ring and offseason of braying would be considered a failure. There are already rumors that KD is walking away after this year even if they win. They'll grow louder if somehow Rudy Gay, DeMar DeRozan, and LaMarcus Aldridge knocks them off. But who are we kidding here? The only thing that can stop the Warriors is God or egos.
Cavalier theft targets? Can the Cavs steal the Dubs' ability to draft guys like Jacob Evans with the 28th pick, or just Ron Adams to run their defense?
Preseason Grade: The Eye of Agamatto. Like trying to defeat Thanos: the eye may only show one outcome out of millions of possible timelines where someone other than Warriors wins a Championship this season. But that possibility is, as they say, why we watch.