[Editor's Note: This is the third installment of our annual six part series of division previews. If you missed you the Pacific Division , or Southeast Division previews, click away on the links provided above.]
Denver Nuggets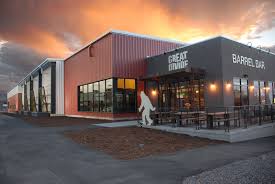 Additions: Isaiah Thomas (Lakers), Michael Porter Jr. (R), Jarred Vanderbilt (R), Thomas Welsh (R)
Subtractions: Wilson Chandler (76ers), Kenneth Faried (Nets), Darrell Arthur (Suns), Devin Harris (Dallas), Richard Jefferson (Manhattan Beach)
Outlook: Denver will be hosting the Great American Beer Festival next week. While there will be over 4,000 different beers to sample at Disneyesque $160 per day event, the perfect gastrointestinal metaphor for the current incarnation of the Nuggets roster has nothing to do with suds, but rather the most infamous appetizer in all of Colorado.
Denver is in the Rockies. Rocky Mountain oysters are NAMED after the Rockies. Like Rocky Mountain oysters the Nuggets are interesting from afar. I went to Red Lobster for multiple birthday parties as a kid, and I never once saw fried oysters as big as the Rocky Mountain variety. Nikola Jokic is blessing the world with his young Arvydas Sabonis impersonation, which is special because only old KGB scum like Vladamir Putin actually got to see Sabonis in his prime. Paul Millsap is a versatile forward, who does a lot of quasi-LeBron things, with actually being as good as LeBron at them. Michael Porter Jr. has as high of a ceiling as any player taken in the 2018 draft and the Nuggets got him at 14. Alrighty. Those oysters look awesome.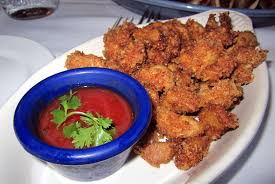 Then truth sets in after the first bite when someone shucks the shell and tells you that Rocky Mountain oysters aren't oysters at all, but rather, deep fried cut up cow balls. This Nuggets roster isn't a dark horse contender, they are Rocky Mountain oysters. They finished 9th in the West last year, gave Jokic $147 million, dumped Wilson Chandler for $100 K, brought in The Conquerer level chemistry cancer Isaiah Thomas, and drafted an overrated high school wing with broken back. The Nuggets aren't renting an apartment in NBA purgatoryville, they bought a house.
What success looks like: If Jokic finds a way to defend the rim, Mike Malone can make Thomas look better than he actually is, like Brad Stevens did. Porter returns healthy by greeting card NBA jersey day (It has wax on it! Real wax!), and Porter flashes whatever scouts feel in love with two years ago. They could win 47 or so games, and perhaps claim a late playoff seed.
Cavalier theft targets: While he's not currently under contract for the Nuggets, I'm gonna go with Cleveland Cavalier lifer and legend Richard Allen Jefferson. Jefferson could rejoin Channing at the end of the bench and help break the tension of the transition to mediocrity for the youth, and they could pair with a new blond for Road Tripping, and Cleveland will love them for it.
Preseason Grade: The majority of the teams around them in the Western Conference got better, and the Nuggets really didn't. Their over/under is at 47.5. I'll confidently take the under.
Minnesota Timberwolves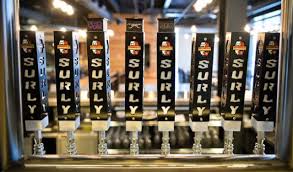 Additions: Luol Deng (Lakers), Anthony Tolliver (Pistons), Keita Bates-Diop (R)
Subtractions: Nemanja Bjelica (Kings)
Outlook: I'm not against reunions for long disbanded bands. The only possible scenario I could see myself camping out on a sidewalk like the turds who will tent up for the new iPhone is if The White Stripes did one more tour. I was robbed in 2007 when they cancelled it. I get that Meg's drumming was primitive, but Jack was right, her lack of ego, and the simplicity of her drum work is what made Jack shine his brightest. Can the Timberwolves set their egos aside like Meg did, for the betterment of the team?
There's been rumors of Jimmy Butler already eyeballing his next destination. KAT has been a one-way player, and a big can't be a one-way player and a franchise cornerstone anymore. Wiggins has struggled greatly in his reduced third banana role, and has seemed open to a trade.
What success looks like: Ideally, KAT brings back the debate of whether he's better than Anthony Davis. It was a thing for a second there. Butler is once again seen as a selfless star, and Wiggins finds his rhythm to be the most explosive third option in the league. If they make it to the second round in the ultra competitive West, that would be progress. If the egos play bumper cars, they could miss the playoffs, lose Butler, sweat out a KAT restricted free agency, and then the next rebuild could be on its way.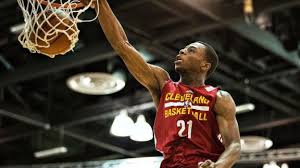 Cavalier theft targets: If I were the Cavs I'd be aggressively scouting high potential players who underperformed on their rookie deals where players situation could have hindered the his development. I'd want to find the next Victor Oladipo. A guy who could blow up with a proper role and a needed fresh start. Yeah that's right, I'd bring Wiggins home.
I get that the contract is terrible, but I'd rather pay that to a 23-year-old uber athlete wing like Wiggins, than to a washed up soon to be former uber athlete like Blake Griffin. If you could obtain him by dumping some of the Cavs soon to be expiring like George Hill and J.R. Smith, why not do it? Cap space is meaningless now that LeBron is gone. Free agents will never commit to Cleveland. We will have to overpay to get free agents here, and I can't see the Cavs getting one with close to Wiggins' ceiling. Come catch Kevin Love touchdown passes Andrew. Come home.
Preseason Grade: The Timberwolves might have one of the highest variances in the league. The troika of KAT, Butler and Wiggins is the most physically blessed in the league. On the downside, Thibs has filled out the roster with a collection of players he destroyed physically years ago in Chicago. The West is brutal, but I like the over 44.5 wins.
Oklahoma City Thunder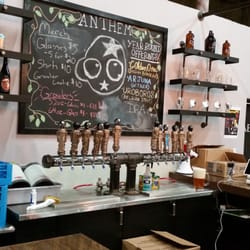 Additions: Dennis Schroder (Hawks), Nerlens Noel (Mavericks), Timothe Luwawu (76ers), Abdel Nader (Celtics), Hamidou Diallo (R)
Subtractions: Carmelo Anthony (Rockets), P.J. Dozier (Celtics), Daniel Hamilton (Hawks), Corey Brewer, Nick Collison, Kyle Singler, Dakari Johnson
Outlook: No matter what happens to the Thunder this season, their offseason was a success if for no other reason than that they took a huge gamble trading for George, and he stayed. If he would have bolted to Hollyweird, GM Sam Presti's trade for him would have been worse than the Harden deal. Honestly I liked the additions of Schroder and Noel. The hate on Schroder has gone so far, that I think he's kind of underrated. While he'll probably never be accurate from downtown, he can create for others, and manufacture points for himself. He's the best backup point guard in the league, and it's not close.
I like their top six players or so, but the core of their apple could be rotting. The Westbrook show has held them back. Sure it was fun watching him on the Russ must average a triple-double and win the MVP to spite Durant campaign, but Oladipo is proof that young players could blossom when they aren't shackled to his stat chasing. If he could dial his usage in, and play more of a team concept, they could be a serious threat to the Warriors. I just don't think that he does.
What success looks like: Making the Western Conference Finals. They have two max players, and a deep cast. Anything below that would be a disappointment.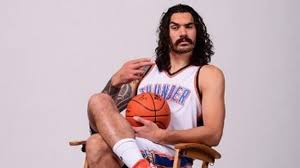 Cavalier theft targets: I've accepted that the next few years of being a Cavs fan are going to be different than the previous four. There are no longer title expectations, and the Warriors are no longer our problem. Ideally I'd like to have a fun cast of young characters, and watch them develop. I want some fricken personality. I didn't buy a Dion Waiters jersey over Kyrie threads during the dark ages because I thought he was the superior player. I liked St. Weirdo's swagger. I think Steven Adams would be a fun player to root for. He's a really silly dude, and there isn't facial hair style he couldn't grow. The Varejao cult will love that.
Preseason Grade: If the Thunder play cohesive basketball they could be a legit contender to the Warriors. If it's still the Russ show, they'll have a second round exit again. Vegas has them at 50.5 over/under, and I like the over.
Portland Trailblazers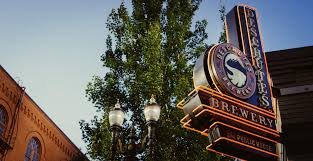 Additions: Seth Curry (Mavericks), Nik Stauskas (Nets), Chinanu Onuaku (Rockets), Anfernee Simons (R), Gary Trent Jr. (R)
Subtractions: Pat Connaughton (Bucks), Ed Davis (Nets), Shabazz Napier (Nets), C.J. Wilcox (Pacers), Georgios Papagiannis
Outlook: I have a feeling that this is going to be a fulcrum season for the Blazers. Can a team have feasible title aspirations if their best two players are both 6'3″? Are Damian and C.J. hampering one another because their strengths and weaknesses overlap too much? Obtaining a significant two-way wing, or a premiere floor spacing big would probably have to include one of them in the  deal. The Blazers return much of their core from their squad that finished with 49 wins, and the three seed from last season, but the rest of the teams around them have gotten better.
What success looks like: Advancing to the second round of the playoffs. They got taken out by the six seed last year, but the seeding in the West was murky at better. The difference between the three seed Blazers, and the ninth bound late lottery land Nuggets was just three games.
— CJ McCollum (@CJMcCollum) September 9, 2018
Cavalier theft targets: C. J. McCollum genuinely embraces being from Northeastern Ohio, he barks at Browns games like one of us, and he had a Twitter beef with Kevin Durant for being a sell out. I'm ready to build this dude a statue right now. He's a Canton born buckeye and he's proud of it. Judging by his fandom of the Browns and Indians, I wouldn't be shocked if he grew up as a Cavs fan as well. Sadly, he won't be an unrestricted free agent until 2021, when he turns 30.
Kevin Love for C.J. deals have been falling off of the the Twitter tree since the Kyrie deal With both players under longterm control, it's not inconceivable that sending the Ohioan back to Ohio, and the Oregonian back to Oregon would make some sense. The Blazers lack firepower in the front court, and C.J. and Lillard are too similar to progress farther than they have.
Preseason Grade: The Blazers are pretty similar to the Nuggets. They didn't make a meaningful addition and everyone else around them should be better, even the bottom dwelling Mavericks and Suns. Vegas has the Blazers tied with the Nuggets for the eight best odds to win the West (100/1), while I think that's a pretty accurate finish proclamation, I do like the over on their 41.5 projection. The third team in the West won't have 49 wins this year. The eight seed will.
Utah Jazz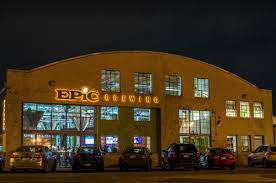 Additions: Tyler Cavanaugh (Hawks), Grayson Allen (R)
Subtractions: Jonas Jerebko (Warriors)
Outlook: The Jazz are one of the higher functioning small market teams in the league, and if Cleveland can rebound from losing LeBron half as well as Utah did a year after Gordon Hayward bolted for the Birmingham of the North, we'll be fortunate. When so many teams would say it's tank time after a star leaves, the Jazz refused and went back to what they do best, building through the draft without a premium pick.
General Manager Dennis Lindsey was the runner-up for Executive of the Year primarily for drafting the runner-up for Rookie of the Year Donavan Mitchell with the 13th pick in the 2017 draft. Rudy Gobert, another Lindsay draft success story, won Defensive Player of the Year. I even liked the addition of Grayson Allen. He'll give them a versatile Dennis the Menace like pest off the bench.
What success looks like: The natural expectation of a team is to go further than they did the previous year. While the Jazz bowed out to the fully healthy Houston Rockets in five games last year, it was a great accomplishment for them to make it as far as they did the prior season with Hayward at the helm.
This is my cousin with the Spida in Utah! Donovan Mitchell is true to his word! 🏀🕷❤️❤️❤️ pic.twitter.com/eqTuPwBwCd

— Sam Winder (@samwinderart) July 5, 2018
Mitchell blew through the rookie wall, and jumped into the playoff pool with a postseason line average of 24.4/5.9/4.2 line. Mitchell's natural development, Gobert's dominance, and the the length they can throw at the Rockets, and Warriors on the wings makes them a fitting challenger to host a game one, and potential game seven in a first round series.
Cavalier theft targets: If it was two years ago, I would have said Rubio. He would have been an awesome third guard for the 2016-17 Cavs. Today, I'm looking for upside. I was intrigued by Dante Exum last season. His efficiency was greatly improved from his sophomore season and his length, athleticism and ball handling ability makes him an interesting prospect. Sadly, he missed the majority of the season due to a separated shoulder. If he can stay healthy he would give the Jazz four players who can create for others off of the dribble along with Rubio, Mitchell, and Burks.
Preseason Grade:
The Jazz winning the West is my favorite NBA Futures bet. They are 33/1 to win the West. Obviously the Warriors should be a huge favorite to attend their fifth straight Finals, but the Rockets game plan of mucking it up the tempo to slow down the Death Squad in the Western Conference gave a blue print on how to beat them. One of my biggest regrets of the Griffin built Cavs is that he tried to beat the Warriors by outscoring them, when LeBron and a group of rugby players pushed them to six games in 2015.
While Utah doesn't have a singular talent like James, their gritty defense paced the Conference with a team Defensive Rating of 101.6. They have multiple players who can create for others, and a versatile Leatherman wing in Joe Ingles. If they can add one more threat from downtown, they will be hosting a first round series next season