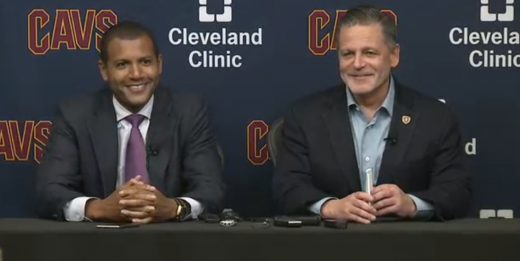 My fellow Cavalier fanatic brethren. Several weeks ago, within the moments it took Klutch Sports to hit send on a press release, our team moved from that of a deep luxury tax-paying contender, searching for ways to maneuver around the cap, to one that is free of many of those tax constraints but is now searching for a way to contend. For those left wondering what options are remaining for the Cavs and what the state of our salary cap might be for this year and years into the future, I present to you this State of the Salary Cap address. (And if you feel the need to break into an unprompted, raucous standing ovation, I won't stand in your way.)
Here we will address our current cap situation, the numbers that matter, and the numbers going forward into the next two seasons. We will discuss the possibilities that might be available and what the team can do going forward. Nate will have a follow up article that will put actual player names to some of those options, but for now we will discuss the actual numbers.
The numbers that matter
For the 2018-2019 season, the NBA has set the Salary Cap number at $101.9 Million. This is up slightly from last year, which was $99.093 million. In addition, the Luxury Tax line has been set at $123.7 million, and the Tax Apron is reached at $129.8 million. Fortunately, those last two numbers no longer apply to the Cavs, as one of the by-products of losing Lebron James and his $33M salary, is that Cleveland went from a payroll that was immersed soundly behind the tax line, to one that is only a few million from being under the salary cap altogether. We will get into that later.
As a team that is no longer in a tax-paying situation, the Cavs now have the full Mid-Level Exception (MLE) available at: $8.641 million and the Bi-Annual exception at $3.382 mil. Maximums salaries for players who have played 0-6 years can be paid up to 25% of the cap, or $25,467,250. Players with 7-9 years can earn up to 30% or $30,560,700, and players with ten or more years can earn 35% or $35,654,150.
With those constants defined, we can now look specifically at the contracts that Cavs currently have on their plate.
We're in this one for the long haul.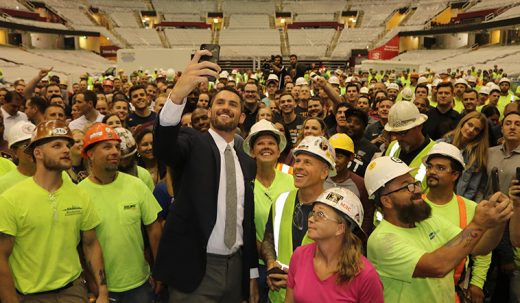 Whether you like the deal or not, Kevin Love and his roughly $30/yr contract is now indelibly tied to the Cavaliers for many years to come. Yes, you can argue that he's worth the money, it's a reward for loyal service, or that it is a dramatic improvement from the last time the Cavs tried to extend a Power Forward, since it didn't involve lying to a blind man. However, it is still a long, costly commitment to one player. Many people begrudge the Tristan Thompson contract, yet it still expires by the end of the 2020 season. Kevin Love is signed on for 3 years after that.

In fact, most of the "longer" contracts that the Cavs are bound to expire by the time Tristan's does. If things were to go horribly wrong in the next few years, The Cavalier's front office could hit the reset button at the end of that 2020 season and get out of most contracts they have now. But without a major trade, Kevin Love will remain a Cav until the end of the year 2023, where he will be a 34-year-old big-man. For the near future, the Cavs need him to live up to those every one of those $30 million expectations, be it in winning or losing seasons. Because even if Cleveland wants to completely start over, they'll need that contract to be a coveted asset and not a huge Luol Deng-like Albatross that ties up a third of their cap space for years and years down the road.
Best case scenarios: Love sees the light outside of Lebron's shadow and turns into a dominating All-Star that no longer needs to defer to others. The Cavs either flip him for a haul of draft picks or hope that his Banana Republic-like good looks are enough to charm other free agents to come team-up with him down the road.
Kind-of-sort-of-expiring contracts

Hill Smith and Korver are all technically signed through 2020. However, that final contract year is only partially guaranteed for all three up until the start of free-agency next season, meaning that if Cleveland (or any team that trades for them) wishes to cut any of the trio early next summer, they are only on the hook for those guaranteed amounts. For Hill, that amount is only $1 million for the 2019 season; for JR, $3.87M and Korver $3.4M.
This means that these contracts can essentially be treated like expiring deals and could potentially have some trade value for a team looking to clear cap space or get out of the luxury tax. Or better yet, the Cavs themselves could keep all three and open up almost $33M in cap space just by releasing those three alone. That's nearly a max-contract in and of itself.
The way these contracts work is strange. If the Cavs trade during this cap year, they can match salaries with those trades, but for Hill and Korver in 2019-2020, they can only match the "guaranteed" salary. They can in fact trade for the guaranteed match at the end of the 2018-2019 before the calendar switches and then the receiving team could wave George Hill (for example) for $1 million after the calendar flips.
Best case scenario: The Cavs find some takers for teams looking to clear cap space and get a few draft picks for their efforts. As much as we all dream of the Sexy-Love Era reaching unforeseen heights and 2019 Free Agents champing at the bit to form the next big super-team trifecta, the reality is that it's unlikely they will attract a major free-agent that will put Cleveland over the top, regardless of how much cap-space they might have to throw at a potential free agent.
Yeah, we're probably stuck with these deals for a bit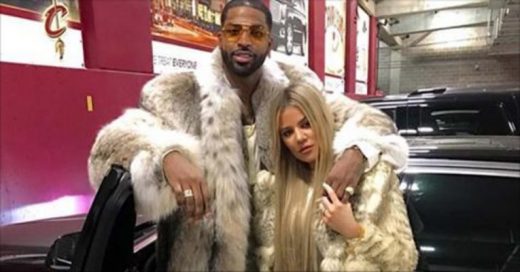 Both Clarkson and Thompson tie up almost $30 million in cap-space by themselves and haven't exactly endeared themselves to potential buyers in the NBA trade market. There isn't much to say about these contracts, other than one was given to make Lebron and his buddies at Klutch agency happy and the other was acquired in an attempt to rid the roster of malcontents and to make Lebron happy, while also opening the door for Lebron to leave for Los Angeles.

Actually, that last take is terrible, and I apologize. It's really something that annoys me immensely when I hear radio talk-show host talk about how the dumb-old Cavs traded for Jordan Clarkson and gave the brilliant, cap-savvy Lakers the space to get Lebron. Uh, no. That trade gave the Lakers the cap space to sign TWO max free-agents, which was originally thought to be Paul George and then "hopefully" Lebron. Instead, it just became Lebron, which the Lakers would have had the cap space to sign anyway. The cap space those idiot Cavs handed to the Lakers turned out to be used for signing Javale McGee, Rajon Rando, and Lance Stephenson. Those genius Lakers!
Best case scenario: most of these involve getting a GM drunk or having compromising photographs of other team owners. Cleveland's best bet might be to just ride out these deals or give these guys major minutes if they decide tanking is their best option. Earn those contracts guys!
The young guys with "options"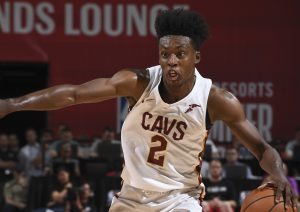 These are the guys that we hope will pan out as super-stars and let the team happily hand out any future cap space as max-deals to them. The beauty of all of these contracts as that they are small, have several ways of getting out early, and are possessed by players who are on the upward trend of their career.
Sexton, being an early first round draft pick, has the largest of these contracts, but even if he were to turn into a complete Anthony Bennett-like bust, the team could completely bail in the third or fourth year of the deal. Likewise, Ante Zizic has two team option years where the team could decline to renew his contract if they were looking to open up a bit of cap space.
Okaro White has a non-guaranteed deal this current season which the Cavs can decide to drop at any time, and all players have restricted free-agent rights at the end of the contract. That gives the Cavs the option to put down a Qualifying Offer and potentially match any deal they sign with another team, or just release them outright into Free Agency.
Best Case Scenarios: The Cavs trade for Delly and throw out an all-energy lineup of Sexton, Matty-D, Osman, Nance, and Zizic. They become the new Golden State-like Death-Star lineup and run every other team into the ground. The Cavs eventually sign all 5 to max deals and live happily-ever after. Okay, in reality, the hope is that one or two of these guys will grow into something special, or at least worthy of throwing a 8-figure contract in their direction. The other players at least stay relevant enough that they are attractive pieces in deals that move Jordan Clarkson and Tristan Thompson can bring more talent or draft picks back the Cavs way.
And, oh yeah, those guys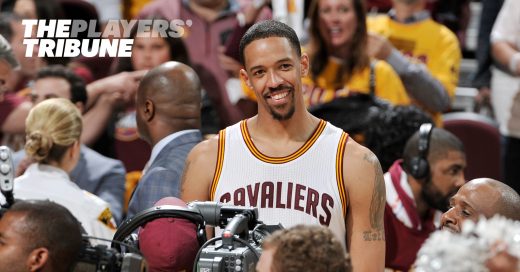 Rodney Hood has been extended a Qualifying offer for roughly $7M this next season. If he opts to take that, he would be on the roster for one more year before becoming an Unrestricted Free Agent next season.

Having Channing Frye back in the locker-room should be a welcome veteran presence to keep the young guys loose as well as focused. He's also on a one-year, minimum deal that doesn't hurt the cap going forward. He may see the floor as much as Dahntay Jones in a playoff situation, but he wasn't brought in to do much on the court.
Preston and Holland will likely spend most of their time in the D-League this year and don't hurt the cap down the road. If the Cavs were to sign any of their Summer League stand-outs such as Jamel Artis or Marquis Lee, it would likely be to non-guaranteed deals.
All these deals and potential deals likely won't affect Cleveland past this upcoming season (provided Koby doesn't match a multi-year contract that some other team offers Hood).
Best case scenarios: The Cavs fire Damon Jones of stanky-leg and soup-wearing fame and replace him with Richard Jefferson as a bench coach. RJ and Channing team up to form the most fun and relaxed locker-room environment ever witnessed and go on to form a TV show that gives Inside the NBA a run for its money. Rodney Hood signs his tender and either become good enough to trade or even keep, or shows the Cavs so little that they let him walk in free agency next year.
Adding it all Up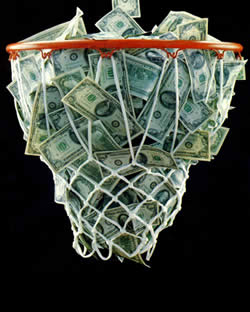 As of now, the Cavs sit at $109.5M and change in contracts. That puts them around $7.6M over the salary cap, but well under the luxury tax for this current season. However, if Rodney Hood takes his qualifying offer, the Cavs would be looking at around $116.7M in contracts, which would still be safely under the tax apron. The Cavs also could use any or all of the MLE for $8.6M, which if Hood also picks up him qualifying offer, could put Cleveland just over the tax line.

Going into next season things could potentially open-up. As mentioned, the trio of Hill, Smith and Korver could be released from their partially guaranteed deals and free $33M in cap space. If the Cavs were to also renounce the rights to Nance Jr, Zizic and Okaro White, they could possibly be looking at $25 million or more (depending on cap increases) in cap space to sign a free agent for the 2019/2020 season.
Looking further down the road to the 2021 off-season, provided that no-trades or major acquisitions are made, the Cavs could have the ability to clean their roster of everybody but Kevin Love and his $31M contract (at that point). Maybe we can all hope that Love is spending his summers with the Olympic team, covertly colluding convincing Damien Lillard and Anthony Davis to come team up with the Cavs in 2021 to form the next super-team. But it seems like going all-out for a cap clearing maneuver in hopes of landing a triple superstar core would likely be in vain. Cleveland just isn't the free-agent destination that we would like to be. With Cleveland's luck and history, they would probably hand out max contracts to two guys that likely wouldn't get a max anywhere else.