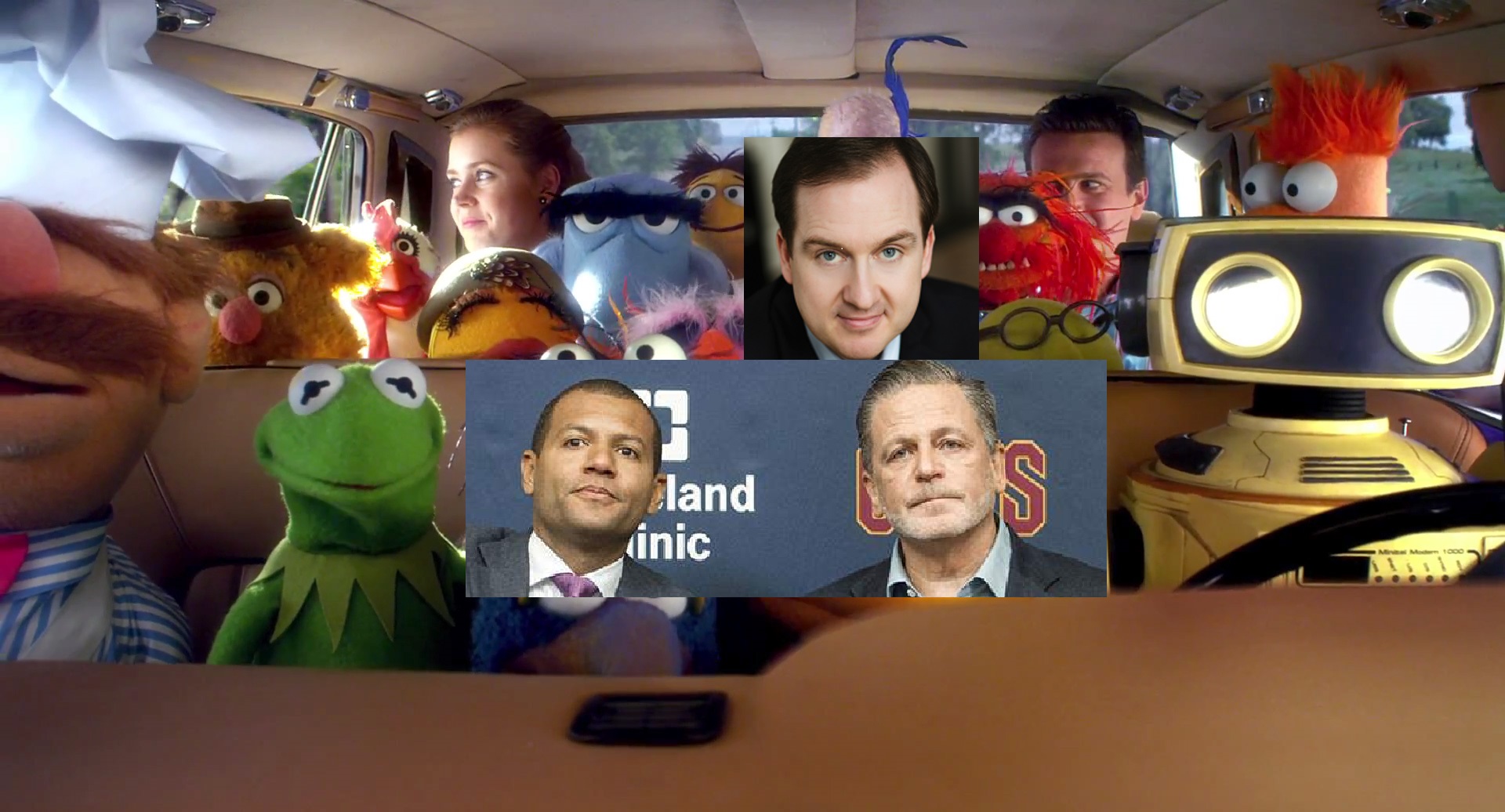 Greetings Cavs fans! We've been recharging our batteries, after a long Cavs' season, and we hope you're enjoying the summer as much as we are. Big news happened last week: the Cavs signed Kevin love to a long extension that keeps his rights with the Cavs until 2023. The Cavalier organization has been in limbo since LeBron's LA exodus, and the signing should give some long term direction to a team that was desperately in need of some. With Kev locked up, Altman and Gilbert have several different directions they can steer the franchise. What direction they should choose depends on your preferred theory of NBA team building. The good news is that the Cavalier team bus is loaded with a lot more talent than when LeBron left in 2010. Whatever direction the Cavs choose to drive that bus though, Koby and Dan don't have the luxury of making many wrong turns on the way if they want to return the Cavaliers basketball relevance.
Route 1: The Sam Hinkie Highway

"The Process" in Philadelphia resolved around putting a very bad team on the floor in an effort for Hinkie and Co. to lose their way into the best lottery odds possible. Sam also leveraged his cap and used his ability to absorb bad contracts as a way to collect draft picks and then sell those draft picks to maximize revenue for his ownership group or bundle them to make moves in the draft. This methodology has been copied in some respects by a third of the league, who in many ways took the concept of losing to get more lottery balls to an extreme undreamt of even by Hinkie.
"Tanking" has taken over the NBA, and a full third of the league spent serious amount of effort last season finding ways to lose games to increase their lottery odds. Watching teams play competitively only to see them put their worst units on the floor in crunch time was a painful experience for anyone who loves competitive basketball, and was an anathema to the idea of fair play and NBA as entertainment. Watching two teams try to do it at once just made one feel like a sucker. My bet is that the days of extreme tanking are over in the league and that the memo has already been sent out.
For one, the NBA has now flattened the lottery odds after massively overreacting to back-to-back number one picks by the Magic in '93. Here are the new lottery odds, courtesy of Tankathon.com. Even at as low as the 10th spot, teams still have almost a 14 percent chance of getting into the top four. The question will be now, will teams tank their way out playoffs to get a 5% shot at a top four pick?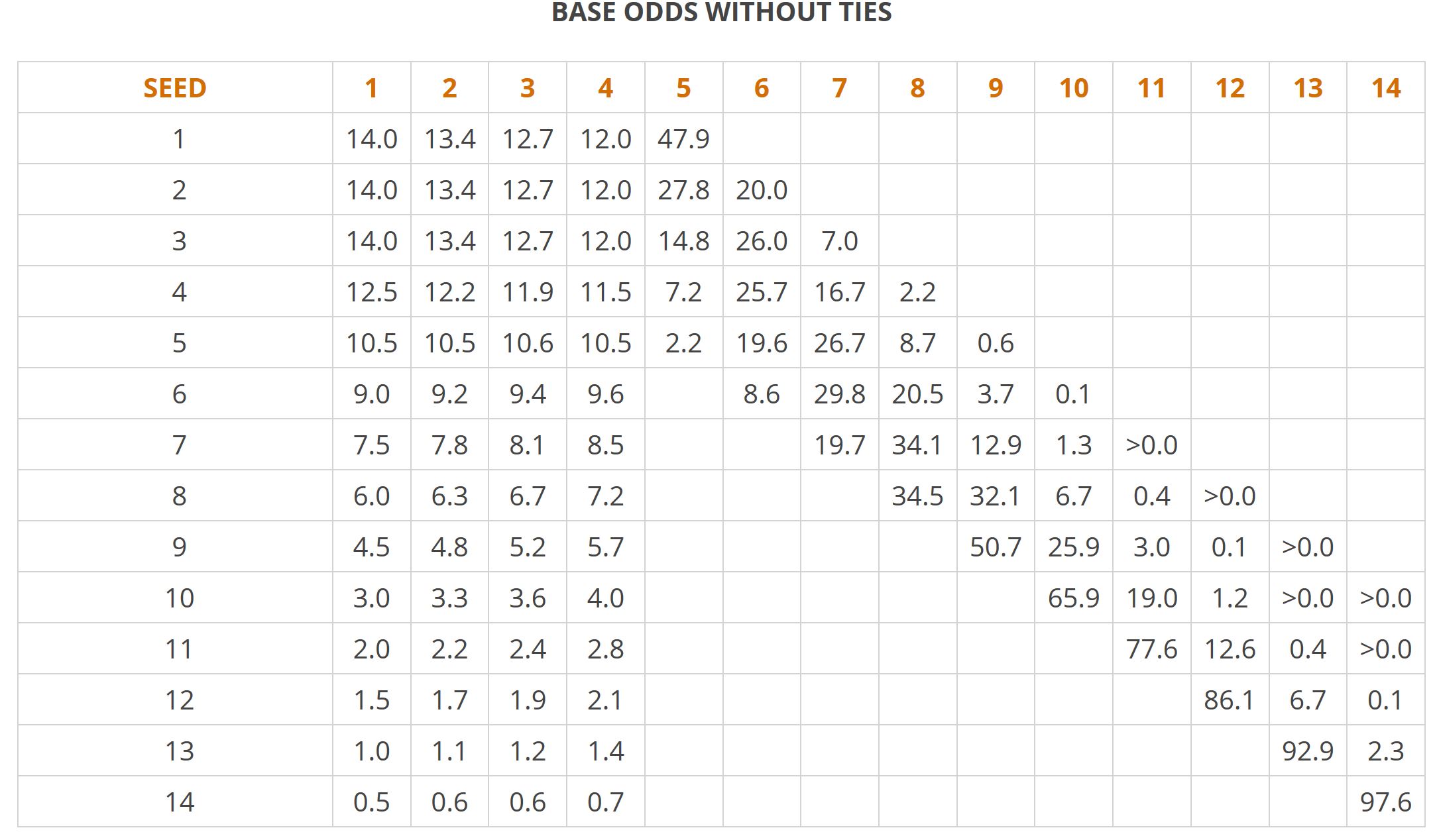 Further, for a league that is supposedly trying to get in on the revenue stream of a coming wave of legal sports betting, tanking is an enormous problem. It was painfully easy to see which teams were trying to lose and which were trying to win, and many a savvy gambler took advantage.
Tanking will now be a federal crime. https://t.co/EPj6CbIhSP

— Cavs:TheBlog (@CavsTheTweets) July 31, 2018
The Cavs do have motivations to lose. They owe Atlanta their draft pick next summer, unless they finish in the bottom 10. If they do, then that pick rolls over to 2020 with the same conditions, after which it becomes just a second rounder. So finishing in the bottom ten for the next two seasons is in some ways a long term win. Many folks think the Cavs have made a mistake signing Love to this extension, considering he'll be 35 when it's over, and that the clearest path to acquiring elite level NBA talent is having as many high draft picks as possible.
SI's Jeremy Woo gave the deal a C, noting that the move represented "a misunderstanding of situational factors that appear set to trap the Cavs in competitive limbo. The Sports Post's Sam Quinn was much less forgiving, titling his analysis, Kevin Love has the Worst Contract in the NBA. His analysis is basically that Kevin Love will be just good enough to ensure that the Cavs don't make the playoffs, but finish outside the bottom 10. Kevin Love will impede the progress of Cedi Osman, Collin Sexton, and the rest of their young roster and worst of all…
Love is valuable on a one-year contract. A two-year extension at reasonable money would have been wise. Love is going to average $29 million in salary over the next five seasons. No team wants that on their books. Cleveland is now stuck with it.
Quinn goes on to say Could've they could've traded Love for a first rounder, but now that is impossible because the NBA has "learned from Detroit's mistake" (of trading for Blake Griffin). There's a lot of assumptions from the people panning the Love trade, and there is a lot of faith in Love from the Cavs front office, but the Sam Quinns of the world are massively underestimating Cleveland teams' abilities to suck, and Ty Lue's (in)ability to coach. The Cavs aren't going to have Ricky Rubio feeding Love in the post, they're going to have Jordan Clarkson jacking tunnel vision threes and Colin Sexton fighting through the rookie wall. It could very well be a basketball gong show on the floor at times in the next couple seasons.
Personally, I like the signing, and I hate the Hinkie method, but if the Cavs are going to trade Love, his value after LeBron's exit was at an all time low. What was the most they were going to get for Kev? A bad contract and a draft pick? No one was going to send the Cavs much of interest for a contract as big as Kevin's, and the matching salary . The only team with the cap to absorb him now are the Sacramento Kings. Further, Kevin had a contract that was a difficult to trade. Who wants to give up anything for a guy who can walk at the end of the season? Was a mediocre draft pick and a bad contract worse than having Kevin Love for the next five years? I'm betting not.
If the Cavs plan is to move Kevin, then there's no better method than to make him a focal point of the offense and the rebound machine he can be. Perhaps he can't return to 26 point Minnesota form, but he could certainly get close. And there are a slew of teams that could use a guy in the half court who can operate like Kevin. There are still contracts out there that one could move Kevin Love for. There's an argument to be made that now that the Cavs control Kevin's rights four five more years, it makes him more valuable of a trade target, since he's a known commodity and he can't walk at the end of next season. For teams that are not "premiere" free agency destinations, getting an all-star might be worth trading away the future.
Duane Rohrbacher of King James Gospel (might want to rename that site, guys) posited three trades that the Cavs might make with Love at the 2019 trade deadline.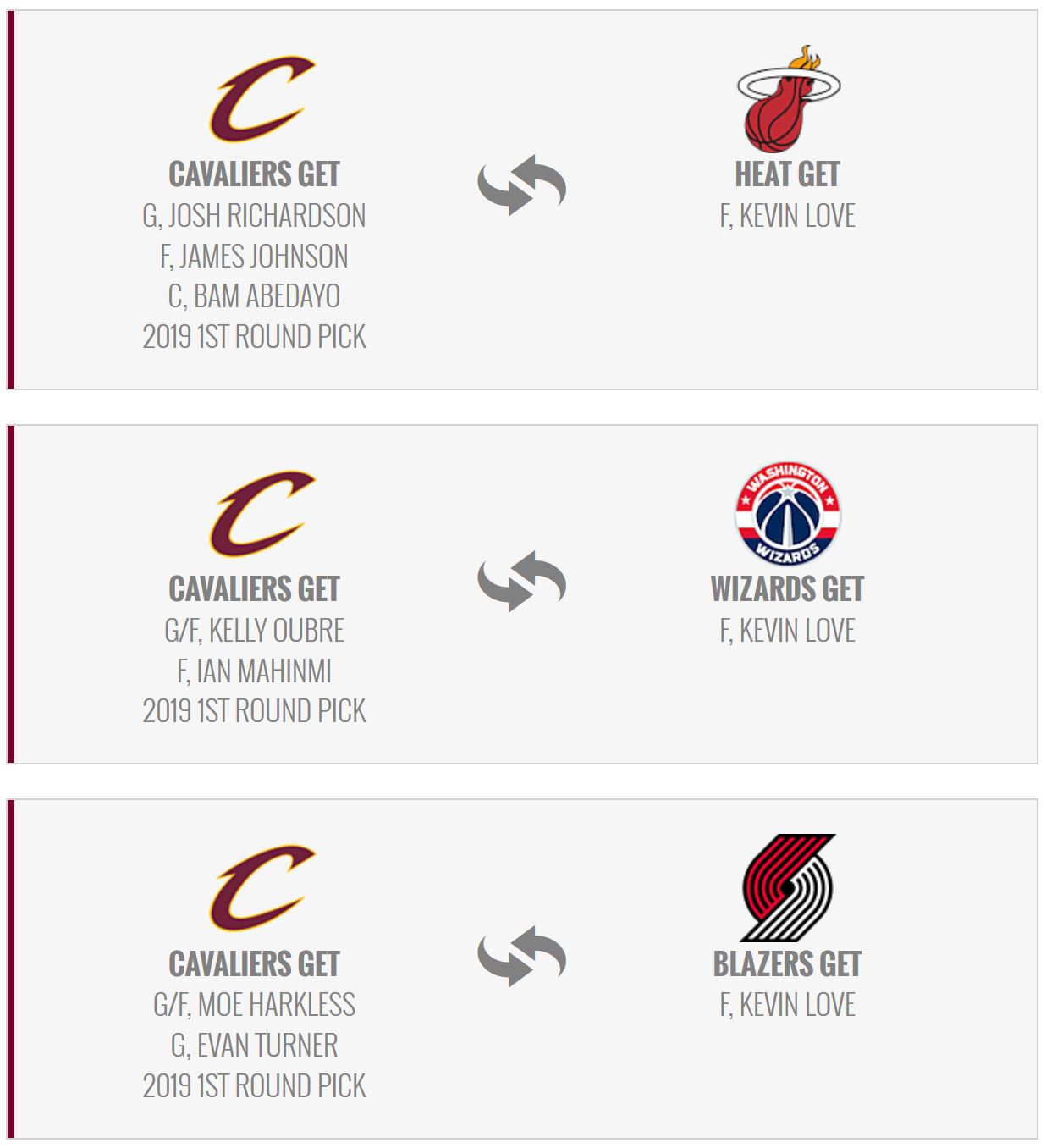 While I'm not enamored of the third option, the first two options are at least intriguing. Regardless, these are the kinds of deals that teams probably offered for Love this summer . If the Cavs are looking to feature Love and then move him, they took a $115 million gamble that he won't regress or get injured to do it. But if it pays off, then they'll get a deal with multiple draft picks and young talent. (I'm looking at you, Boston and Philly).
But even if they can't move Love, there is a salary floor, and the Cavs have to pay someone. The gamble on his deal long term is not a bad one for the Cavs given the history of free agents and Cleveland. They just can't afford to miss on this one (I don't think they will) and another free agent deal. And if the Cavs don't find a deal they like for Love and they're getting too close to being above the 10th pick, they can always shut him down for the year (If you're into that sort of thing).
If the Cavs are on the Hinkie Highway, then they have plenty of assets to move for picks. As Excl noted yesterday, Cleveland has three non-fully-guaranteed contracts they could move to absorb bad contracts and pick up assets in George Hill, JR Smith, and Kyle Korver. The Cavs have already reportedly kicked the tires on a Kyle Korver for Jarryd Bayless. My bet is that Philly wasn't offering enough for Cleveland to get a solid veteran and shooting coach, and that the Cavs think the offers will get better closer to the trade deadline.If Cleveland at least three first rounders and a second by the end of the year if bus drivers Altman and Gilbert are smart.
If the Cavs want to go the full on "process" then signing Love, moving him in February and collecting draft picks for a couple years while Cedi, Colin, and Ante develop isn't the worst strategy. The Cavs can win long term by zigging when the rest of the league zags: using their assets, their cap space, and their non-guaranteed contracts to collect draft picks and young prospects and to help the rest of the league shed their bad deals for the the summer of 2019. It could leave them with a sizeable collection of assets and of cap room when Thompson and Clarkson come off the books in the summer of 2020 just when newly minted all-star Cedi Osman (who is somehow going to be an all-star yet have his team finish below 10th) is hitting restricted free agency.
As for Rodney Hood, I'd sign him to the qualifying offer and look to make flip him at the trade deadline. If they do that, he would have to consent as he'd be on a one-year contract with bird rights. Ideally, he'd play well and the Cavs could get his consent to move him to a team that would be amenable to a long term, even for just a second rounder. I'm not a fan of Hood' game, his long term potential, or his demeanor, but if the Cavs can get something out of him that's a win.
I'm no tanking fan, but if the Cavs want to go this route, they certainly have the toolset to do it, and the new flattened lottery structure might make it a lot easier. I don't think @CavsDan wants a stinker of a team in his newly built arena either, but the possibility is there if they drive right. By loading the bus with bad contracts and shipping out the Cavs' advantageous ones, Cleveland could have a very solid young core and a lot of assets in just a couple years. Hopefully Dan drives better than Fozzie.