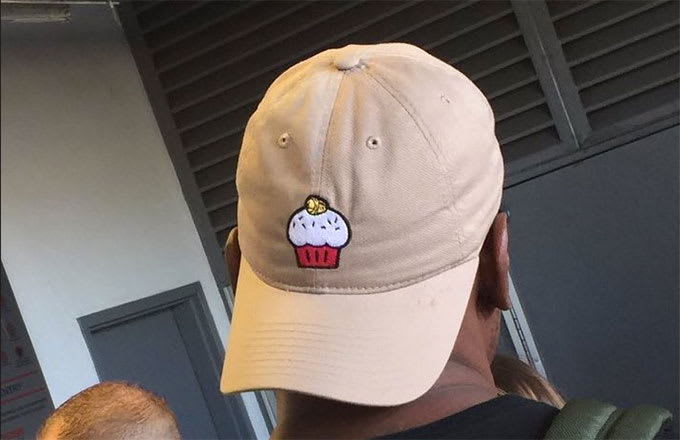 one point play.
Note: this week, I write to Kevin Durant in wake of yet another little podcast controversy regarding Durant's decision to join the Warriors.  
Dear Kevin Durant,
People watch basketball because it is entertaining. The NBA's entertainment value is what garnered you your millions. Don't get me wrong. You have earned your contracts with outstanding play. In the NBA ecosystem, your contract is well-deserved, as you are an incredibly gifted athlete who has performed consistently on the biggest stages. Still, there are many other sports that aren't nearly as entertaining as NBA basketball, thus not worth the billions of dollars that the NBA is worth. Sport, in and of itself, is not what earned you millions. Marketable entertainment value did.
You need to accept that people, including your beloved "blog boys", are perfectly within their right to criticize your decisions if those decisions make their preferred form of entertainment slightly less so. It's true NBA fans have varying levels of basketball knowledge. I get just as frustrated arguing with Kobe fans over his value. I'll leave it to you to guess which side I argue.
In any case, your reactions to any criticism over your decision to sign with the Warriors has been rather juvenile. You are missing the fans' primary argument.
Contrary to popular "old school thought", most modern fans are, in fact, pro labor as it pertains to NBA players. We cheer for your agency in Free Agency.
Many don't lament the buddy-buddy nature of the current NBA landscape.
Probably half of fans don't even care about who "the man" on any particularly team is. The "alpha-dog" conversation is rather blasé at this point. We have collectively accepted and lowered its status seemingly at the same time.
Personally, I don't mind that players want to surround themselves with other good players to form a pleasant work environment. I doubt I'm alone in that. That all sounds fine.
BUT,
Don't equate your work environment to the average fans' work environment. Ninety percent are not haters for the sake of hating. Whether they actively understand the difference between Loop and Floppy, could identify a left-handed Hezzy, or only barely comprehend a basic Pick and Roll, their annoyance at your decision is not based on their basketball acumen. It's also not based on a desire to disregard the normal human being that you are.
Instead, those fans who supply your rightfully earned millions of dollars simply want a good product. An entertaining product. If one team becomes incredibly powerful because your particular free agency has robbed the NBA a smidge of its drama, you can't very well blame the fans if they get a little perturbed.
Some would argue that the league is more entertaining when there are super dominant teams. That's not really relevant. Some would also argue that competitive balance is more entertaining. People have their agency to come to whatever opinion they prefer.
Your consistent social media and podcast whining about how fans just don't understand basketball and/or NBA work life has outed you as someone who doesn't understand the fundamental value of your job. To entertain.
You often incredulously respond to tough questions with "what does that even mean?" Let me help.
Look, I make my living as a singer and actor. I literally am an entertainer as well. I am also an artist. I very much love when I have the opportunity to collaborate with my talented friends. Our individual artistic talents combined with our friendships can often lift a production to great heights.
Indeed, the audience is more likely to enjoy a show with many talented players more than they enjoy a show with just one star surrounded by a mediocre supporting cast.
I get where you are coming from on that account. You shouldn't be penalized for wanting to evolve as a basketball artist via collaboration with other high level artists. For you, it's about the art of basketball. My artistry is the primary reason I do what I do as well. Both of us would, and frequently do, create our respective arts regardless of public consumption. You live to hoop. It is your art. I feel you.
Yet, the problem with only focusing on the artistic aspect is that the public does matter for our paychecks. The art is also the job. Furthermore, our jobs aren't completely analogous. My actual job isn't a competition (getting the job is ultra competitive, but that is something else).
Sure there are awards if one does well, but a particular opera production isn't actively competing against another opera production for superiority. There is no inherently tangible entertainment value to that competition.
So please, Mr. Durant, understand that your primary monetary value lies in the entertainment field and that NBA entertainment is reliant on a suitable level of competitive suspense.
If a fan is less entertained now than before your decision, maybe you could try to trot out the old "agree to disagree" trope. The fans aren't out to get you. They aren't all idiotic basketball minds. They just like to watch a good sports flick every season.
Your choice to sign with the Warriors is rather like shouting the end of a movie during the opening credits. Talk about a Spoiler. Yeah, real filmheads still might enjoy expert-screen writing and shot structure, but that spoiler does rob us of a great delight, the unknown.
Sincerely,
Ben
P.S. Thank you for preventing Steph Curry from winning Finals MVP these past two years. That guy…
P.P.S. Kobe as your second best player ever? Really? Sigh