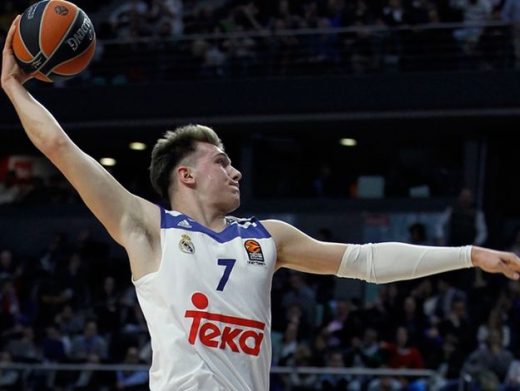 According to Joe Vardon of the Cleveland Plain Dealer, the Cleveland Cavaliers had an opportunity to trade with the Atlanta Hawks for an opportunity to draft Luka Doncic on draft night that would have included Kent Bazemore.  While no further details were provided in Vardon's recap other than the Cavs being pretty excited and concentrated on Collin Sexton with the 8th pick (who is averaging more points per game than anyone drafted ahead of him), it's hard to judge the Cavs on if it was a "good or bad" move without knowing all the details considering the Mavericks did have to give up an extra lightly protected first-rounder to trade up from 5 to 3.
A source said the Cavs were offered on draft night the chance to trade up to No. 3 with the Hawks in a deal that would've sent Kent Bazemore to Cleveland. Instead, Atlanta swapped spots with No. 5 Dallas, and the Mavericks ended up with Luka Doncic while the Hawks landed Trae Young.

Cleveland wanted Sexton and held firm at No. 8.
After a little digging on our own, an Atlanta source informed me that while the Hawks did entertain a Bazemore trade option with the Cavs, it likely would have also included loosening the top-10 protection on the 2019 pick the Cavs surrended to the Hawks for Kyle Korver.  The easiest way for Cleveland to have done the deal to trade up from what I was told was to actually take the Dennis Schröder contract, reduce the protection, and send back George Hill's basically expiring contract.
Nicknamed "the umlaut" by the CtB community, taking on $15.5 million per year through 2021 for him would likely not have been worth it in the Cavs eyes if the report is true.  Although, the thought of Luka Doncic, Schröder/Bazemore, and Kevin Love would have been interesting, there is likely more in these negotiations that aren't being fully disclosed, making it impossible to judge the potential swap.
While time will only tell and full details will unlikely come out, thankfully Collin Sexton has been playing well in the Summer League so far.  If he wasn't, this story could have been an even bigger güt pünch.