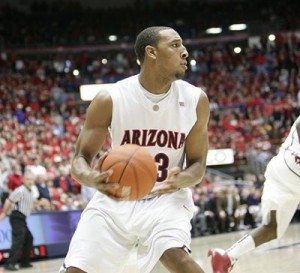 Cavs, Pistons, Twolves discussing 3-team trade that would give Cavs 1st & 2nd picks, sources say.

Cavs absorb Rip Hamilton into 14.6 mill trade exception & get Det's 8th pick. Cavs send 4th & 8th picks to Minny for 2nd pick

Cavs would then draft Kyrie No. 1 and Derrick Williams No. 2. Nothing imminent but trade us being discussed by the teams.
Update from Scott Sargent at WFNY:
Source close to WFNY places considerable doubt on reported #Cavs rumors.

Says Pistons would demand more, #Cavs not valuing Williams enough to burn picks; would rather pick 1, 4 and 8.