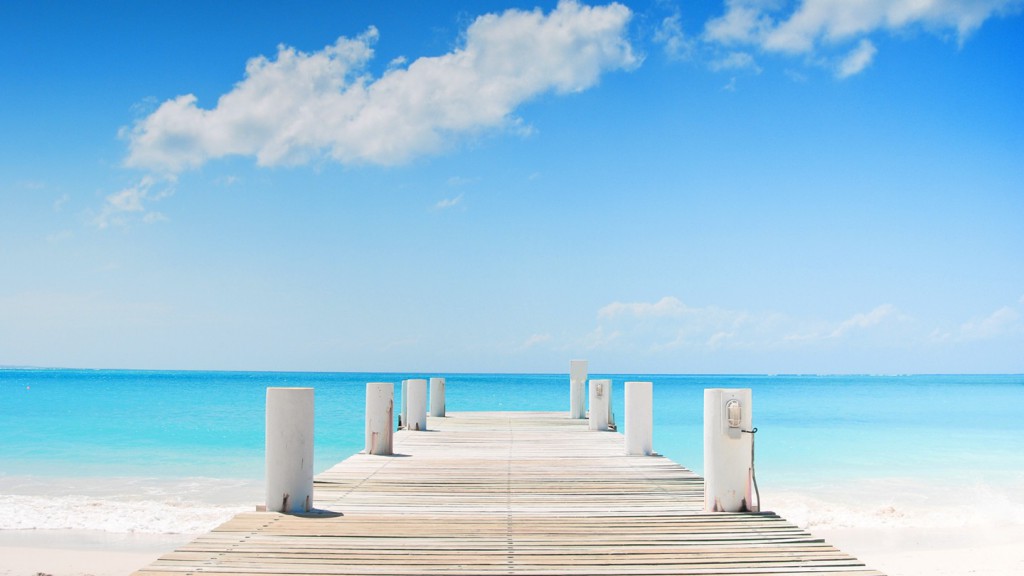 (Full disclosure, I started writing this piece before Nate's amazing and cathartic recap hit Sunday… and, I almost didn't publish it given his awesome mic drop… but here goes…)
There are times in everyone's life when a confluence of events intercedes with their predisposed intentions. As the poet Robert Burns once famously said… "The best laid schemes of mice and men oft go awry." Take my own best laid plans (for example) to enjoy some much needed time away with my family in the Caribbean this past week. Oh, the vacation itself went well… it's just that when I scheduled it months ago, I completely forgot about factoring in the NBA Finals…
Or did I?
Granted, the deal was great, and fit perfectly into the constraints of a summer schedule made more complex with my oldest kid soon to be leaving for an out-of-state college… but in hindsight, I couldn't help but think my subconscious played a role in blocking out this particular stretch in early June. After all, I booked this getaway back in February, in the days prior to the seismic shift of the trade deadline. You know, when guys like Isaiah Thomas, Derrick Rose, Jae Crowder and Dwyane Wade still populated the roster, and the chances of a fourth straight trip to the Finals for the Cavaliers seemed smaller than either their aforementioned gimpy point guard, or LeBron's patience with him.
To be honest, even if I'd have waited to make my vacation plans in late April or last minute in late May, I might have been hard pressed to justify not taking advantage of that same deal given how bleak things appeared at various points of the series against both Indiana and Boston (I'm not nearly a Nate level never-say-die-hard… but then again, who is?). Still, when LeBron James pulled off one of the greatest individual playoff runs in history to carry this "hefty bag of misfit toys" (as one snarky L.A. friend of mine put it)… I had to at least take a second glance at the fine print on my trip insurance. Could I really bear missing out on potentially the best underdog scenario since David v. Goliath?
Turns out, with a gentle reminder from Mrs. Genius (okay, maybe not so gentle) that we hadn't had an actual family vacation in about a dozen years… I could.
Technically, I was still stateside for Game 1… but, for business reasons, my viewing opportunity was limited to a few minutes of the second quarter as seen on a relatively small, muted and non-HD screen in a crowded restaurant bar filled with Laker/Warrior fans. I was treated to Draymond Green's attempt to turn LeBron into a pirate via eye-gouge, but also a resilient stretch of basketball by the Cavs… right up until Jeff Green and JR Smith pulled the triple-negative combo of bricking a pull-up three and flying by a wide open Steph Curry to give one up at the halftime buzzer. Not a great portend of things to come. The more costly JR gaffe happened on the radio during my drive home… an open challenge to submit to a bout of road rage. This took some of the sting out of it later though…
Still, even though I went back to watch the nightmarish outcome on DVR review, there were promising signs that this team was capable of competing with Golden State. Meanwhile, I looked forward to my impending trip as an escape from the national narratives going into Sunday's contest.
I was on a plane for the entirety of Game 2. Actually, two planes since there are no direct flights to the Caribbean from Los Angeles. I'd hoped to find a barrage of elated messages and Tweets pop up on my phone after switching off the airplane mode… but alas, my inbox was quickly polluted with news of Curry's record-setting hailstorm of threes. I shut my phone off in disgust… already exhausted from the red-eye flight. My son drowsily muttered about the Cavs being fine since they were headed back to Cleveland for the next two, where they hadn't lost since the opening game of the first round against the Pacers. I shrugged in what probably passed for agreement… although reflecting on that fact did put me in a better mood. And anyway, there'd be a couple of days of beach time in my immediate future before the next game. Invigorated, I emailed the C:tB gang to let them know I'd be back in time to recap Game 5… and I fully expected the series to be all knotted up at two games a piece by then.
Turks and Caicos is a beautiful place to visit. If you haven't been there, I can highly recommend it. I'd never been anywhere near the Caribbean before, but had always wanted to go. I remember LeBron took his family there back in the summer of 2014… right before he made his decision to come home to Ohio and the Cavaliers.
That's not why I went… though it is an interesting footnote to this story. No, I went because it supposedly features one of the best beaches in the world, as well as some of the friendliest people. From my experience last week, I can tell you that both of those boasts are factual.
So, there I was… in a tropical paradise. Surrounded by white sand and insanely clear ocean water, gently buffeted by a warm breeze under wispy cloud dappled skies… and I couldn't quite believe the journey that had transported me there. It got me thinking about the Cavaliers' own long, strange trip during this "Season of Why?" (or maybe we should instead call it "Season of Seasons" since there have been seemingly so many iterations of this team this year). So many oddities occurred along the way that it was almost too hard to keep up or to fathom…
Would you have believed a year ago that David Griffin, the GM who helped construct the team that would win the only championship in more than 50 years in Cleveland, would have been shown the door? Or that his contract would have been a financial bridge too far? I didn't.
Would you have believed 11 months ago that Kyrie Irving, the All Star point guard and heir apparent to King James' throne in Cleveland, would have demanded a trade away from the team he helped lead to a championship just a year before? Not me.
Would you have believed 10 months ago that the Boston Celtics, the Cavs' primary Eastern Conference rival who they'd recently dispatched in the Eastern Conference Finals, would be the recipient of Irving's services in exchange for an injured and diminutive point guard, some spare parts and a potentially high draft pick? I can't raise my hand on this one.
Would you have believed eight months ago that Derrick Rose and Dwyane Wade, two aging… non-three point shooting… floor space clogging guards, would be the Cavaliers' opening night starting backcourt against those same Celtics? Uh… nope.
Would you have believed six months ago that Jae Crowder and Jose Calderon, two unsung guys who weren't on the team before July, would be averaging 25-30 minutes a night as starters as the Cavs ripped off a 13 game winning streak during an 18-1 stretch just before Christmas? Decidedly not for me.
Would you have believed five months ago that a Christmas loss to the Warriors, that incidentally wound up being closer than any of the four Finals contests, would trigger a 6-13 slide… including the worst month of January in LeBron James' storied career… where the Cavs would fall to 29th in the NBA defensively, capped off with a 148-124 shellacking by the Thunder at Quicken Loans Arena? I'm at a loss.
Would you have believed four months ago that Isaiah Thomas (remember him and the sound of his Brinks truck backing up outside?) would wear out his welcome in Cleveland after just 15 games by attempting to throw anyone and everyone he could under said Brinks truck? I mean kinda but not that quickly.
Would you have believed just a few days later that Koby Altman, the rookie GM who served notice to anyone who previously referred to him as "Korby," would somehow pull off a massive trade deadline overhaul… shipping out five malcontents (and Channing Frye) and bringing back four potential contributors? Just gobsmacking.
Would you have believed two months ago that the Philadelphia 76ers, the young upstarts who "trust the process" implicitly, would build a 30 point halftime lead on the Cavs… then hang by two on in the face of a furious comeback by the new James gang, to essentially relegate the defending EC champs to the fourth seed in the playoffs? Would not have been my guess.
Would you have believed a month ago that the Indiana Pacers, expected by most to be a full on lottery team after trading away Paul George in the off season, would extend the Cavs to a seven game first round series behind late-blooming superstar Victor Oladipo and some terrifically gritty defense? My prediction was dead wrong.
Would you have believed a few weeks ago that the Toronto Raptors, the team with the best record in the Eastern Conference this season, who seemed to have fundamentally changed their game to finally get past the Cavs, would get unceremoniously swept by Cleveland? I found it shocking after their first round struggles.
Would you have believed a couple weeks ago that those same Boston Celtics, minus Irving and their other key summer acquisition Gordon Hayward, would still push the Cavs to the brink of elimination with their young guns, requiring LeBron to put up video game numbers… including topping 40 points in three of the seven games? At that point… anything was possible I suppose.
I could've gone on. I didn't even mention extreme external distractions like Tyronn Lue's two week leave of absence as he struggled with anxiety, Laura Ingraham publicly telling LeBron to "shut up and dribble" or the infamous JR Smith/Damon Jones soup throwing incident to name just a few. Yet, the litany of the strange caused me to drift off under the summer sun. I awoke to a fairly painful sunburn that sent me back to the room. No matter though, since Game 3 would start in a few hours.
Unfortunately for me, there were technical problems with the tv in my room, so I was relegated to box score watching for the first half of Game 3. It was exciting to follow the score in the first quarter as the Cavs came out firing… yet maddening to realize that Kevin Durant didn't seem to be missing any shot he took (I much prefer when the little animated ball bounces off the virtual rim in the gamecast). Somewhere around halftime, the combination of sun overexposure, pina coladas and that insanely late Finals start time (I've gotten spoiled watching evening games in Pacific Standard) finally got to me… and I drifted off.
I vividly dreamed though that the Cavs had pulled out a victory. My wife had the same dream and we both woke up happy. Then, I checked my phone… only to see that in fact, KD poured in 43 points to put Cleveland in an 0-3 hole. So much for the power of positive dreaming…
If I'd have been at home, watching this series unfold… I might have been more despondent. However, it's hard to be too bummed out on vacation on an island. It's also a lot easier to escape the noise of national and social media on an island. Outside of the printed throwback style of morning press clippings the resort would leave on the breakfast tables (which could easily be turned over as placemats or soiled with syrup), there really wasn't much buzz about the state of the NBA Finals.
I resolved to put basketball out of my mind and just enjoy my time away with my family. As Nate so eloquently put it in his recap, it's easy to have an outsized emotional focus on sports and forget that there are so many other things in life worth our attention. Instead of worrying about Ty Lue's rotations, I went jet skiing with my daughter. Instead of rueing the mistakes of JR and Jeff, I went snorkeling with my son. Instead of contemplating how this series would affect LeBron's future in Cleveland, I went for long walks on the beach with my wife. Instead of being on edge at the world, I was relaxed and at peace.
By the time Friday rolled around, the tv in my room was fixed and ready to broadcast Game 4 if needed. However, it was also my last night on the island before making the long journey home the following day. So, my family and I had a terrific dinner… watched the sunset… took a last evening swim in the ocean… and, still made it back to the room for the start of the game (thanks again for the 9pm starts Adam Silver). I'll admit though, after only actually seeing a few muted minutes of Game 1, followed by a week of relaxation… I wasn't in the right frame of mind to watch it. I found no tolerance for Draymond Green's boorish antics… for Steph Curry's preening shimmies and contorting flops… for Kevin Durant's cocky bravado… for Andre Iguodala's uncanny three point shooting… for whatever the heck is growing on the back of JaVale McGee's scalp… for the inevitable horrendous officiating… for another George Hill no show… for the boneheaded JR plays… for the Jeff Green bricked threes… for the inexplicable Rodney Hood minutes… for the sad decline of floppy… for the incongruous Ty Lue rotations followed almost immediately by the Ty Lue blank stare… for the resigned LeBron showing in what many speculate could be his last game as a Cav… for the endless commentator speculation on where he might go… for the champagne the Warriors might spray once again on the walls of the visitors locker room at the Q… and in the faces of NBA fans everywhere.
Full disclosure, I felt like a good night's sleep ahead of a full day of travel was a better idea than keeping my eyes open much beyond the second quarter of Game 4. So, I turned it off at the half… hoping there might still be some path to a fifth game at Oracle that would have been recapped in place of this piece. That was not to be, as my Saturday breakfast placemat would inform me. At least my two flights home would prevent too much exposure to the annoying aftermath of media conjecture.
As I flew back to civilization, I contemplated that same question about whether I missed out on watching LeBron's last Finals run in wine and gold… or simply shielded myself from the pain and annoyance of loss with the opportune timing of my vacation. The conclusion I came to was that the only thing I truly missed was the chance to share the highs and lows of this abbreviated Finals and to commiserate on the outcome with everyone here at C:tB. As Nate said, in the end… it's only basketball after all. There are so many more things that truly matter in life. Like family. Like friends. Like community.
I'll always remember my long, strange trip during this year's Finals… just like I'll remember the long, strange… but oh so worth it trip we've all taken together over the last four years.
Here's hoping you all get to spend some quality time with your families, friends and communities this summer too… wherever your travels take you.