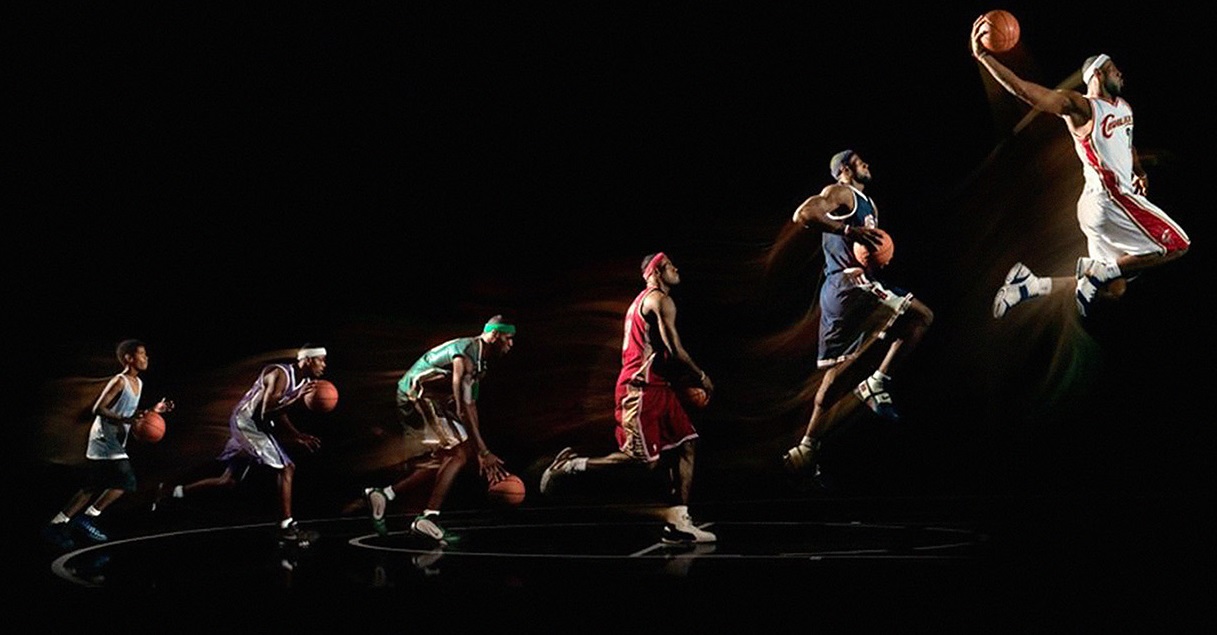 The Cavs already rendered the Raptors extinct, and if they don't evolve, this incarnation of the Cavs will go the way of the dinosaurs as well. It's true. No team has ever come back from a 3-0 deficit, in the NBA playoffs, let alone the finals, but that's no reason not to try. We all thought this series was going seven games anyway. Why even play the game if it's a foregone conclusion? And we also all know that LeBron James like to "conserve energy" in lost causes rather than waste it in hard fought defeats, but if he's saving energy for the offseason, then I'll be disappointed.
What do the Cavs have to do to evolve? The Cavs didn't lose game three because Kevin Durant scored 43 points, they lost game three because Andre Igoudala, Shaun Livingston, Jordan Bell, and JaVale McGee went for 36 on 21 shots. The Cavs have to communicate better on the pick and roll defense, and have to start chucking the roller. If they don't this one will be over quickly. Additionally, they have to rest James, get Kyle Korver shots, and keep working the ball to Kevin Love. I've given up on Playing Cedi, but I'm at least hoping that if they play Rodney Hood, he defends better.
This game's a little worrisome because Golden State hasn't had a game where all three of their role players are "on" for a night, and expect Steph Curry to come out gunning after being very disappointed in the Game 3 performance that may have cost him a finals MVP. Meanwhile, Kevin Durant came out today and said that he doesn't think LeBron James would accept a Finals MVP trophy in a losing cause.
I'm sure LeBron wouldn't accept that. I mean, he's a winner. He's a winner. I don't look at him as a guy that would be OK with that.
It sure sounds to me like he wants that trophy for himself. A good trash talker could exploit that rift and internal rivalry between KD and Steph. A good man to do it? The Cavs' own Kendrick Perkins who flipped Durant the Bird after game 3. Kendrick knows Durant well from their OKC years and he knew Durant was rolling Wednesday.
When he hit his first four shots, and none of them hit the rim and they were all from different areas, I was like, 'Man, we can't continue to let him play like this.' He kept them in the game, big shot after big shot.
There is a petition on Change.org to let Perk play in game 4 sponsored by Fresh Brewed Tees, and if there's anyone who'd touch up a hot shooter, it's Kendrick. I'd say it's worth a shot. The Cavs have to start roughing guys up if they want to win. Well, game time is here. We'll see if LeBron's really the King or if he's going to roll over. Here's hoping his reign continues for at least one more game. If the Cavs win tonight, they're down 3-1. And we all know what can happen then…
Go Cavs!