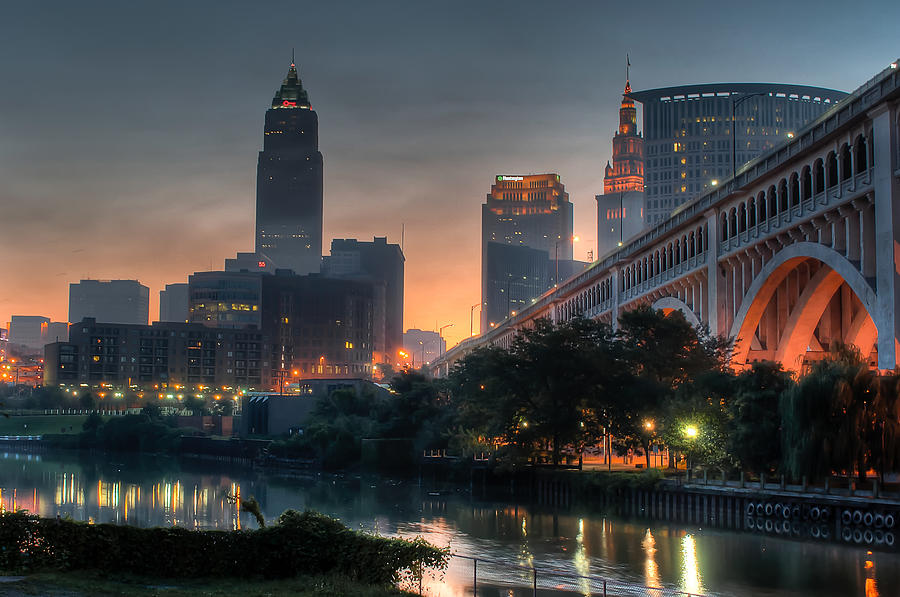 Welcome home, Cavs. I was tempted to lead with a picture of Andre Igoudala tonight, but I decided that a vision of what the Cavs are playing for ought to go up top. Make no mistake. This one's for Cleveland. The Cavs are on the precipice of being down an impossible 0-3, and all we've heard about for the last few days is how inadequate this team, this region, and its fans are – that we're all somehow unworthy of LeBron James and that he should move on to greener pastures.
I'm sure every team looking to woo Mr. James, from Philadelphia to Houston to Los Angeles is invested in the Cavaliers failure. I frankly, don't know how he has the strength to conjure another performance for the ages, but if there was ever a time for one, this was it. And if there was ever a time for LeBron's teammates and his coach to prove that they're better than the criticism they face, this is definitely it.
The Cavs will start the same starters as last game: Thompson, Love, James, Smith, and Hill, while I assume the Warriors will keep their same lineup, though with Andre Igoudala returning to the bench fold. Speaking of the bench, Ty Lue has hinted that Rodney Hood may return to the rotation tonight. Also making an appearance? The NBA referees, who will be livetweeting the game tonight after the first two games, I'd be afraid to show my face in Cleveland if I were them. Be sure to give them a piece of your mind at @OfficialNBARefs.
This will be a crucible for James and the Cavs, and if they have any chance of winning this series, they must win tonight. Hopefully he, his coach, his teammates, and this city rise to the occasion.