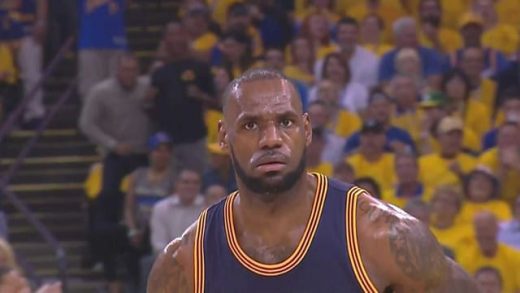 The Cavs are back in Indiana again tonight. After giving up an 17 point lead in the 2nd Half of game 3, the Cavs are down 2-1 to the Pacers. This game isn't a must win, but having to play a must win game in Indiana would be a poor position to be in for game five.
One has to hope the Cavs can right their play. They are making just 9.7 3s a night (12-16) at a 30.9% rate, which is second worse in the playoffs. During the regular season, the Cavs made 12 3s per game (3-30) at a 37.2% rate, which was sixth in the league. The shooting will hopefully return to normal. No one on the team is getting buckets outside of the King.
LeBron James has scored 98 points this series, he's averaging 32.7 per game. The Cavs have scored just 270 points in three games. James has essentially score 37% of all those points. There's not much more to say. Cleveland simply needs more guys to make shots.
Defensively, the Cavs haven't allowed the Pacers to score over 100 and are second in defensive rating for the post season. The struggles haven't gone away and the their trapping scheme hasn't been the most effective, but the defense isn't to blame for the losses.
Tyronn Lue has mentioned Tristan Thompson will probably see minutes this game because of "toughness." George Hill will miss the game because of his back. This means the Cavs will have to figure out some way to slow Victor Oladipo. Jose Calderon is probably not the answer to that. He's starting anyways though.
Right now, I'm not confident the team can figure the offense out. At least with Jose starting, LeBron will be have some help creating shots, but it may not be enough.