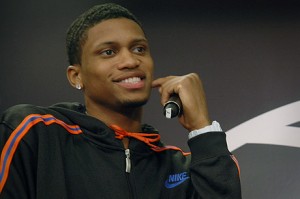 Tip of the hat to WFNY, who are killing it on the Cavaliers news front today. From Andrew Schnitkey:
They say never say never, but for now, I think Cavs fans can consider the Rudy Gay rumor officially dead. This one just isn't happening.
The full story is available over at WFNY, but the block quote sums up the short and narrow of it: Rudy Gay is not coming to Cleveland in a draft day deal or at some point over the summer. I'm at peace with that; Gay's is a slightly more talented Danny Granger: a great player being paid like an elite one.