"

The heart is the real fountain of youth.

"

— Mark Twain
It's been less than a week since a dramatic series of rapid fire deals at the trade deadline altered the fortunes of the Cleveland Cavaliers, and the events of the intervening days have been hard to put into proper context… or even words. It's rare that a team has undergone so much change in such a short amount of time (okay rare for teams that aren't the Cavs… since they did a similarly massive deal exactly a decade ago), and the ramifications will continue to be unpacked for days, weeks, months and possibly years to come.
Much has been already made of Koby Altman's now semi-infamous quote that he took from his old boss coach Kyle Smith…
"We want fountains, not drains."
It's been repeated by an assortment of media pundits, and has reverberated throughout the locker room, organization and fan base. On it's face… it's a simple statement. Yet, one that strikes at the core of what was ailing the Cavaliers. Being a drain not just on the court physically, but also in the locker room mentally and emotionally, was the default mode of several of the jettisoned parties in these deals. In fact, about the only real collateral damage out of the lot was poor Channing Frye… his expiring deal being too attractive to offset his value to the team as one of the few net positives during the recent death march. Yet, even without the infusion of youth and athleticism the Cavs received in return, these trades were still an ultimate case study in the theory of addition by subtraction.
Cleaning Out The Drains

I'll try not to spend too much time rehashing what we all bore witness to over the last couple of months. But, it's safe to say that the drains have been washed away…
Losing Isaiah:
As dubious as many of us here were when the "forced" trade of Kyrie Irving went through last summer, and netted us a still injured (and still tiny) point guard, there remained an undercurrent of optimism that the giant sized chip on the fun sized man's shoulder might help to restore his old powers by the new year. Early on, he said the right kinds of things about fitting in, working hard to return to the court, and wanting to contribute to the Cavs' championship aspirations. He was maybe the team's biggest cheerleader outside of the Cavalier Girls, routinely getting off the bench to give high fives, chest bumps and even a technical foul to celebrate with his new running mates. When the time came for him to return to the floor, it seemed like the perfect time for an infusion of offense… especially given how the Cavs had come up short against the Warriors, Kings and Jazz. I was actually in attendance at IT's Cavs debut against the Blazers in Cleveland. Sure, he was as rusty as expected… but he was still able to score 17 points in 19 minutes, and had flashes of his former All Star self to help the Cavs to a much needed win.
Turns out, that performance, and the one that followed against the Magic, were so much fools gold. It quickly became obvious that Thomas still had a long way to go to be effective against the better teams in the league… especially the ones determined to exploit the drain of his defensive deficiency. When his shots weren't falling (which was often), the Cavs were genuinely playing 4 on 5 basketball. He was also clearly a drain on LeBron's mood, as James made no attempt to hide his disdain for his sieve of a point guard. Then came the finger pointing, bad mouthing, and myopic attitude in interviews. Something had to give… but most couldn't imagine the Cavs' front office cutting their losses on Isaiah. And, then they did just that. In shipping Thomas to the Lakers, the Cavs not only avoided the impending issue of having to overpay a sub six foot defensive black hole to be the face of the franchise once LeBron left (and I strongly believe he would have if IT stayed), but they also effectively took a spray bottle of Febreze to the locker room. As a person, I do hope Thomas succeeds with a fresh start in Los Angeles. As a player, I can't wait to forget him.
Three's Not A Crowd(er):
Jae Crowder was heralded briefly as the most tangible and underrated piece the Cavs were securing in the Irving trade initially. He was supposed to be exaaaaaactly the kind of three and D guy who could not only help guard Kevin Durant in the Finals, but also knock down presumably wide open spot up corner threes (given his proclivity for that with the Celtics last season). Crowder was a guy known for his hard-nosed defensive prowess, and seemed like he'd be a good fit on a defensively challenged squad like the Cavs, either sharing the court with LeBron or as his relief off the bench at the small forward spot. In fairness to Jae, he went through an emotionally brutal start to his Cavs career with the passing of his mother just after the trade was announced. Once in Cleveland, he never quite seemed to fit into the team's mainly systemless approach. Adding to that, was possibly the residual animosity Crowder had towards certain guys on the team from past playoff battles. I always wondered if he ever got that apology he publicly demanded from JR Smith after the first round sucker punch in 2015.
Not to mention, the wounds were probably still fresh from the ECF shellacking he, IT and the Celtics took in 2017. It's never easy to switch sides to join your bitter enemy… unless you've got a familiar face with whom you can bunker down. So, it was no surprise to hear snippets of stories come out about Jae and Isaiah sectioning themselves off from the rest of the team. Crowder was just starting to come around offensively in the games prior to the trade that sent him to Utah… yet, his defense still left a lot to be desired. The Cavs could have conceivably hung onto him, especially given his friendly contract, but it was clear he needed a different crowd to run with to be effective.
A Rose By Any Other Name:
Would still probably not smell as sweet. Derrick Rose did his best Rick Deckerd impression from the beginning of the original Bladerunner this season… "I was quit when I came in here. I'm twice as quit now." Has any other NBA player ever walked away from his team in the middle of the season without giving a discernible reason… twice? Rose reportedly had to take some time away to evaluate whether or not he should continue playing the game. He obviously got the wrong answer, because he eventually returned to the team to continue to miss shots, drive into traffic and impersonate a turnstile on defense. Rose never panned out as either a token starter or as a change of pace scorer off the bench, and between injuries and his extended hiatus, could never really get in sync with this team. It's kind of a small miracle that the Cavs were able to unload him for anything at all, let alone as part of the package that brought back Rodney Hood. Yet, it's no surprise the former MVP of the League was immediately bought out and is hoping to catch on with a contender after the All Star Break. Doubtful we see Rose in the NBA next season, but at least he won't be draining minutes as a Cav.
No Clogs In The Shower:
Well, the good news is that we can finally retire our unofficial website www.pleasestopdribblingShump.com now. The other good news is that we no longer have to wonder why Iman Shumpert's defensive skills evaporated, why he had delusions of being a playmaker, or if Ty Lue might randomly toss him into a game to drain us of patience and optimism. If it seems like I'm being too hard on Shump, it's only because I had such high hopes for him when he joined this team three years ago. He was supposed to be Tony-Allen-in-waiting level good on defense… and, for a while (especially early on) he looked like he might be on that track. Yet, somewhere along the way, whether from a series of nagging injuries or a slew of outside interests beyond basketball, Shump lost a step in his effectiveness. He signed a $40M deal that probably would have been money better spent on Matthew Dellavedova, then decided he should try his hand at playmaking and three point shooting. That went about as well as any rational person might expect. I would say that maybe, like Sampson, his powers deserted him once he cut his trademark high top fade… but that would be a hollow excuse. On a positive and wistful note, Shump will always be remembered (as Nate constantly reminds me) as NBA Champion Iman Shumpert for the role he played in securing the 2016 title. At least getting shipped out to the Kings should give him plenty of time to work on his music.

Stop Wading Around:
Sometimes, it's those closest to us who can be the biggest emotional drains on how we perceive the world around us. You can't get much closer than the peanut butter & jelly combo of LeBron James and Dwayne Wade. They've been best friends forever. They've been team mates twice. They're core members of the Banana Boat Crew for crying out loud. But, when close friends aren't happy, they tend to project things on one another. They also tend to want to isolate each other and invite the other to wallow and commiserate on shared issues and experiences. Who knows if this is what happened with DWade and LeBron in Cleveland, but by all reports it's not too far off. Wade probably never should have left South Beach two years ago (and probably wouldn't have if the sockless curmudgeon hadn't run him off). He didn't seem happy in Chicago last season, and appeared to be equally out of sorts with the Cavs. In the same way that IT and Jae kept to their Boston clique, it's likely that Wade did the same with LeBron, separating himself from the rest of the team… and doing his best to sequester LBJ along with him. He initially bristled at Ty Lue wanting to bring him off the bench, but once he admitted to his limitations, he started to thrive in his new role. Yet, it wasn't the same. He couldn't be the player he once was, except in small bursts. He couldn't play back to backs. He probably hated the losing, especially because he knew he was fairly powerless to prevent it. But mostly, as it turned out… he was homesick for Miami. Bron even said he'd catch Wade checking the Heat box scores. It wasn't essential to move Dwayne for any of the deals to work (the Cavs got virtually nothing in return for him), but it was the right move for him and for the Cavs. Koby Altman handled it properly, giving LeBron the heads up… and then giving Wade the option to choose his fate. There were likely sighs of relief all around as they mutually agreed to pull the drain plug on the tepid experiment, and let Wade splash his way back to Miami.
Sometimes You Gotta Break Some Eggs To Have The Wonderful French Toast:

As mentioned above, not all of the guys who got shipped out were drains. There is nothing really draining about Channing Frye. The man is the definition of an overflowing fountain. He gave everything he had, on the court and off of it, to help make the team better and try to shake them out of their funk. But, at age 34, and with the inevitable struggles with playoff defense, Channing's expiring contract was required to bring back two promising young pieces to the new puzzle. He deserved better, but will undoubtedly find ways to contribute to rebuilding the culture out in L.A. for the Lakers. He also deserves a better send off than this piece can provide… so for the time being, I'll just leave this here if you'd like to revisit. Stay awesome, Channing…
Gushing About The Fountains

I'm not even going to talk about numbers here. I'll leave that to those who worship at the altar of analytics, advanced stats and RPM. Why, you might ask? Because, even though the small sample size of quantifiable information has been overwhelmingly positive in the first couple of games, this is less about statistics and more about who these guys are as people and players… and why they'll fit so well.
Not Over The Hill:
It might seem like George Hill has been around forever… but he's still just 31 years old. As the most experienced of the new additions, he's actually never missed the playoffs in his eight years in the league… which is why it would have been a shame for him to have sat them out this year with the Sacramento Kings. It was clear that would have been a waste of his talents after deep runs with the Spurs, Pacers and Jazz, so the Cavs brought his blend of steady ball-handling, tenacious defense and timely three point shooting into the fold. Instantly, he's established order in running the offense in a way that only the venerable Jose Calderon has even come close to this season. Hill doesn't need to dominate the ball or look for his own shots. He sees the floor beautifully, gets everyone involved, and has a knack for delivering the ball where it's needed… all while keeping mistakes and turnovers to the minimum. He's a far cry from Kyrie Irving on offense… but the converse is also true defensively. In many ways, he's the perfect combo/point guard to play with LeBron… mainly because he's not competing for control of the offensive flow… something that was never the case with either Irving or Isaiah Thomas. And, with his 6'9 wingspan, foot speed and gritty demeanor, he'll never be confused for either of those two on the defensive end either. He also says the kinds of things that should make LeBron (and the rest of us) smile…
"We have one of the best players in the history of the game, I'm sure he's going to dictate the tempo and things like that," Hill said. "We just got to do our job, be the best role players we can possibly be. He's the Batman, and we got to be all Robins. We got to figure it out."
All Good In The Hood:

Rodney Hood has such a sweet left-handed stroke on his jumper that Nate has threatened to shack up with it (along with Larry Nance's p'n'r game). No disrespect to Utah, but what exactly did they not like about this 25 year old, 6'8 rangy Duke product with the silky smooth touch from deep? Obviously, they liked him enough to make him the 23rd pick in the 2014 draft, and to at one point believe he could be the guy who could step up and plug the hole that Gordon Hayward left in his wake. Yet, maybe the rapid growth of rookie Donovan Mitchell made Hood expendable to them. There was also speculation that Rodney was also too inconsistent at times to blossom into the frontline star Utah initially hoped he could be. That same level of pressure to be a shot creator will be less imperative in Cleveland, where he'll receive a plethora of wide open looks from downtown (as we've already seen through two games). Hood is not known for his defense, though his height and reach alone as a swingman make him inherently playable. He also provides one half of a dangerous playmaking/shot-making duo off the bench with Jordan Clarkson. Whether or not that adds up to be an acceptable substitute for a secondary or tertiary scoring option for the Cavs remains to be seen, yet the early results are promising. Hood also seems ready to exceed expectations for his new team after being traded…
"It just makes you want to prove yourself even more," Hood said. "I do feel like I have a lot of prove here as part of this team."
Now that's a fountain like attitude…
Same Name… Similar Game:
There's something just so karmically and historically right with having a Larry Nance playing in Cleveland again. Just having Junior back in the place where his father's number 22 jersey hangs from the rafters is in itself a chills-worthy event. But, it's so much better than that given the young man's skill set. His pick and roll dive game already flows like spring water, his long arms and legs fluidly moving towards the basket. And yet, he's only scratching the surface of his offensive game. As he gets more and more comfortable with his new team, we'll almost assuredly start to see him open up his mid-range arsenal when teams pay more and more attention to the shooters around him. Nance is also a game changer on the defensive end of things. It's no secret that the young big man was the key to the Lakers' defensive schemes on their second unit, and his length, basketball IQ and relentless hustle will allow him to affect shots for the Cavs more than any big man has in a while. Not to mention his screening and high post passing ability. There's just endless things to like about this kid who showed an affinity for dunking on hoops in Cleveland from a very young age…
God's Plan, God's Plan. ? #AllForOne pic.twitter.com/YrApXhWfcx

— Cleveland Cavaliers (@cavs) February 11, 2018
Letting It Flow:
If there was a JR Smith type of throw in equivalent to these deals that Koby Altman constructed, Clarkson would be the logical candidate. He was a contract the Lakers were desperate to unload to create cap space for two max players… a streaky and sometimes reckless, though prolific, bench scorer… and a guy who seemed more interested in creating a name for himself than trying on defense. Many of those things might be true, but what's also true is that the context has changed dramatically. In Cleveland, Clarkson will get the opportunity to be that engine that drives the second unit once again, but will be doing so with superior pieces surrounding him rather than a litany of raw rookies and below replacement level vets in L.A. In fact, the one useful piece he had there for the second unit (Larry Nance Jr.) has come with him to Cleveland. Not to mention, he'll get to share the court quite frequently with the guy who's made a career out of making combo guards like Clarkson shine (can you say Mo Williams and Mario Chalmers?). Yet, Clarkson's raw abilities are more plentiful than those other examples. Despite his streaky outside shot, he's got a lot more in common with sixth men like Lou Williams and Jordan Crawford, who can really handle the rock as well. And, at just 25, there's still an opportunity for him to grow into a better system defender. Plus, he's already seemingly been taken under JR's wing… as one of the Splash (of Henne) Brothers…
From this day forward, @TheRealJRSmith and @JordanClarksons shall be referred to as "The Splash of Henne Brothers" #AllForOne pic.twitter.com/eizeFhOh5a

— Dave @ BIGPLAY (@BIGPLAYdaveymac) February 14, 2018
Some Turkish Delight:
Almost lost a bit in all the comings and goings of the last week is the fact that the Cavs have discovered a fifth addition to this youth movement in rookie Cedi Osman. While he barely got off the pine for much of the season, he has suddenly become a starter on this new look Cavs team. David did a masterful job yesterday in his Wood Shop piece of displaying what the Jedi does to affect the game, so I won't belabor that here. Cedi may ultimately be a victim of available minutes once Kevin Love returns in March, but here's hoping he doesn't fall completely out of Tyronn Lue's rotation, because he brings an insane amount of energy, hustle and just pure unadulterated basketball joy to this team.
Drinking It All In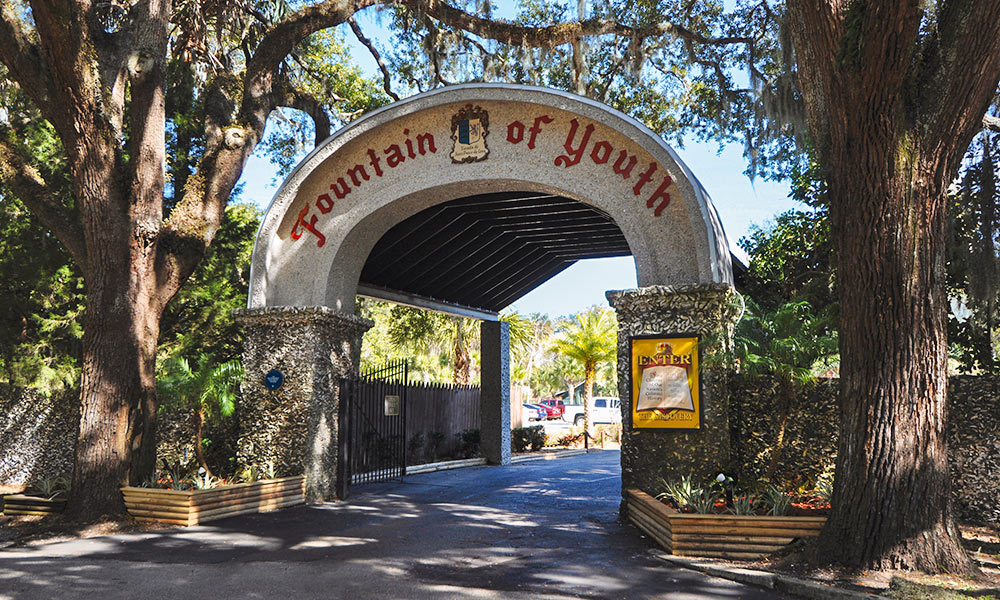 A Rejuvenated King:
"I think we're going to get a rejuvenated LeBron James, and that's the key. This guy is so good, he dictates outcomes. That was the hardest part for me was seeing him … and I don't want to say he didn't believe in this group and want to be careful in saying that because he's going to compete every night and try to get whatever teams he's on to the Finals. But I wanted to see a renewed sense of joy in him, and being around him the last 24 hours has been great." — Koby Altman
Ponce De Leon once famously went in search of the Fountain of Youth in what is now South Florida. LeBron James has already been there and back in search of younger and better talent to ball with. He's now succeeded where Ponce failed to find the waters of youth. The difference between LeBron pre-trades and post-trades is the difference between night and day. Actually, night and day doesn't do the change in his demeanor justice. Regardless of what he was actually thinking or feeling with the way this squad was previously constructed, his body language had been atrocious for weeks. It wasn't a surprise to find out that James learned about the traction Altman was getting on the potential moves just prior to the game against the Timberwolves last Wednesday… since he went out and played one of his more inspired games of the season. Then, capped it with a conspicuous absence of chest-bumping with Isaiah.
In the games since, LeBron has truly seemed reinvigorated by the infusion of youth and athleticism. Instead of losing leads and games… he's losing his voice while communicating on the court as vociferously as the leader of this team has all year. He had just enough left to audibly praise his young GM though…
"Well, I think Koby did a heck of a job of understanding what our team needed," James said. "It just wasn't working out for us, and he felt like — obviously, you guys saw his quotes — he made the changes that he felt best fits our team. Then it's on me to make sure the new guys that come in. I make sure they fit in and make it as seamless as possible. That's my job. This is the third game in a row my voice is gone. And so, I'm just trying to have the communication at an all-time high for us, for the new guys and for the rest of the guys as well."
Splashing Again:
Don't call it a comeback, JR has been here for years. Needless to say, LeBron hasn't been the only mainstay to get inspired by the youth movement. In the last few games… the Smith has become Swish once more, as JR's jumper has been liquid gold. The shirtless one, who came close to benching himself recently, has looked like a brand new man, especially in kicking the Cavs into gear in opening frames. He may have found a spiritual protege in Jordan Clarkson as well, as the pair of sharpshooters are inventing new three point celebrations by the minute. It's no secret that an irrationally confident JR is the best and most dangerous kind of JR. It's amazing to see him splashing threes with abandon again.
Purifying The Culture:
In making these deals, Koby Altman cemented his reputation as the true GM of this team, and likely altered the direction of the franchise. Though he bore the brunt of the ill-fated Kyrie Irving trade, he was not afraid to drain the swamp that was festering in his locker room… hose it down and pump in new waters of life to this team.
"I'm really excited about the new guys we have, and I'm really excited about what they are going to bring to the table," Altman said. "I think we're going to be energetic, and we're just going to be fun again, and fun to watch, and fun to be around."
Hard to say it much better than that.
To his credit, Dan Gilbert apparently went back to trusting his GM, writing even more huge checks and staying out of the way. The way this all went down makes the Duels piece from last week fairly moot (sorry Nate). CavsDan will have to write more checks this summer, but at least it will be for younger, more athletic guys. Oh yeah, his GM also held onto the coveted Nets pick, while simultaneously transforming the current squad into one that should be both more difficult for LeBron to leave behind, and more capable of continuing on if he does. Well played, sir. Prayers to Nick and your family.
The other big winner in all of this is Tyronn Lue, who now has a well of talent from which he can drink deeply…
"I thought that we've got guys that can shoot, dribble and pass, and they can make plays," Lue said of the revamped roster. "It's changed our team, and we're a lot faster. Now I think we've got a chance to switch a lot of things with our size and our length. We can switch stuff defensively. I thought it would be a process; it's still going to be a process. But the first two games I didn't think they would not be decent. But they exceeded my expectations."
Lue's biggest challenge ahead will be how to juggle a rotation that goes to 11…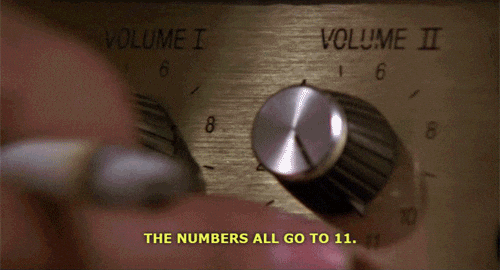 Water Under The Bridge
I realize I haven't addressed or answered the ultimate question in this piece… "Will these moves get the Cavs out of the East?" and "Will these moves close the gap on the Warriors?" The answers are realistically for another day. Two games is too small a sample size to prognosticate about such things. But, I can say without reservation that the Cavaliers are indeed fun to watch again. This infusion of youth, athleticism, toughness, basketball intelligence and defensive ability is something this team needed even before the Kyrie trade last summer. Most importantly, however, is the fact that they shipped out a myriad of egos that put a drain on the team and it's leadership, and replaced them with hungry, willing and able participants.
The fountains of youth are undeniably important… but if they continue to inspire LeBron James to put his whole heart and effort back into the game, the real impact will be realized.