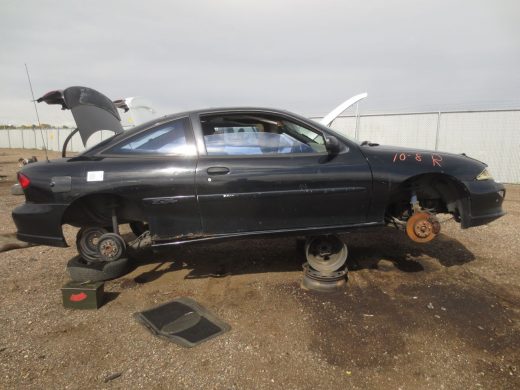 Well trade deadline season started early! There've been lots of rumors flying around the last couple days. The general consensus is that the Cleveland Cavaliers are broken, and while the front office can't fix all of the Cavalier problems, they certainly can improve themselves. So welcome to Nate's tune-up garage.
The first step to fixing the Cavs is to admit they're broken and to admit they're not going to fix their problems from within. I'm not saying this is the case (though it's seeming increasingly likely), but for the sake of this article, let's suppose it is. We could debate it for hours, but if the Cavs are going to make changes, they have to make them quickly, decisively, and not be sentimental. No player, coach, or administrator should be safe, save Dan Gilbert (it's his team) and LeBron James (who can't be traded) when pursuing the goal of winning another championship and creating a team that LeBron wants to re-sign with. Changes like these are hard, but the longer the Cavs put them off, the less time they will have to adjust to the changes, you know like ignoring that rattle your car gets at 62 MPH.
Step 1. Make a plan to re-sign LeBron James.
The organization's goal should be to improve as much as they can and present a long term vision entice LeBron to re-sign long term. LeBron is eligible to sign a five year $200 million dollar super max contract with Cleveland in the summer. If he does not sign it this summer, he will be too old to sign a "Supermax" in 2019. There are few players in NBA history worth paying that much money into their late 30s. The list is probably LeBron, Michael Jordan, and Kareem. Jordan won his last championship at 36, and Kareem at 41. As such, keeping the Brooklyn pick to ensure a long term future of contention for James should be paramount. WFNY's Jeff Nomina explains well.
Here's me arguing that keeping the Brooklyn pick helps the Cavs keep LeBron – which gives a way better chance at a ring than a win-now move. https://t.co/tgUJCOzE8O

— SportsNom (@SportsNom) January 19, 2018
This draft looks the most loaded draft since 2003. I don't care who you are, if you had a decent shot at LeBron, Wade, Carmelo, or Bosh in 2003, you'd have been a fool not to take it. There is no one the Cavs can get who will be a better long term selling point to LeBron than a player from the top of this coming draft. Everything laid out below supports the idea of keeping the pick and keeping LeBron.
Step 2. Change the Coaching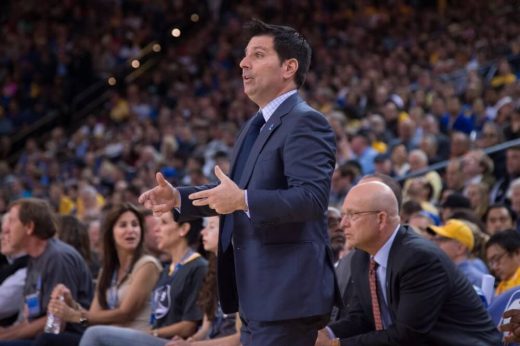 As EvilGenius noted on our last podcast, the Cavs have been an abject disaster defensively since Mike Longabardi took over as the defensive coordinator. They've been at the bottom or near the bottom of the NBA since. The dude has got to go. The question is, who do the Cavs put in his place to run the defense? Just getting a guy off the street is about impossible this time of year. I don't have an answer for this. Does another coach take over? Do they promote James Posey? Does Ty Lue take over? Do they bring in David Fizdale? Anything has to be better than driving on rims.
Speaking of Fizdale, at least for the purposes of this article, I'm out on Tyronn Lue. I've said for time immemorial that teams reflect the demeanor of their leaders. The Cavs' leaders are dismissive, disengaged on and off the court, display a dispassion that mirrors Ty's. He rarely displays any emotion on the court, never defends his players with the officials, and just seems so damned passive. That passivity has permeated to his team, and more than anything, that is the part that needs repaired.
As we've talked about many times, the Cavs will find success and often abandon it for no discernable reason. Whether it's going to Love in the post in the first half, playing the Dinobots lineup in 2017, playing the Wildcat lineup in 2016, playing Cedi Osman, or just abandoning right wing pick-and-roll, the Cavaliers don't double down on success. This could be Lue's fault, or it could be Peanut Butter and Jelly running the show. Either way, the Cavs have to get someone they'll listen to. Enter motivational mechanic, David Fizdale.
Fizdale was a well respected assistant in Miami and guided Memphis to 43-39 record in his first (and only complete) season with Memphis despite the annual absences of  Marc Gasol's (out 30 game), Mike Conley (out 26 games), Zach Randolph (out 14 games) and probably had a better effect on Jeff Green than we realized. His teams are tough, his game plans are no-nonsense, and he did a nice job of developing young players like JaMychal Green. He also is firey and passionate, whether it comes to "take that for data!" or confederate monuments. The dude is a breath of fresh air. Fire Lue and Longabardi, install Larry Drew as interim coach for a couple days and bring in Fiz, if nothing else than for his attitude.