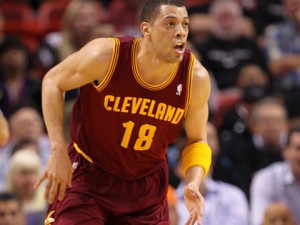 WFNY has been running their annual "re-sign or release" feature over the past week or so. Today: Anthony Parker:
Parker provided his fair share of rough shooting nights, but when things could have gone completely toxic after the countless losses, it was his experience that kept a very inexperienced team together.  He has stated on more than one occasion that he hopes to return to see what the second season can provide for his would-be new teammates.
Anthony Parker has been an interesting topic of discussion this season. In checking my Twitter feed during Cavaliers games, I have discovered it's kind of astounding how opinions on Parker range from "What a solid veteran leader" to "That guy should never play." Regardless, let the old man walk. He was a useful piece during the LeBron Era, but he has no place on a basement dweller that's trying to get younger.