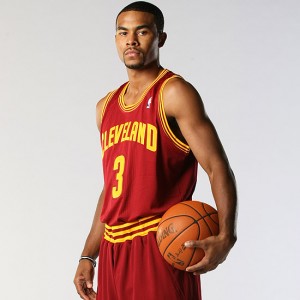 Michael Curry is giving Razor Ramon a B-:
Sessions does a very good job of getting to the free throw line for a point guard.  He averaged 5.2 free throw attempts per game, 8th among point guards, and his free throw attempts per field goal attempt ratio of 0.55 was best among point guards.  Sessions made 82.3% of his attempts when he got to the line, and those easy points made up for the weaknesses in the rest of his offensive game.
I will cop to despising Sessions early in the year. You can only watch a guy careen into the post without a plan about 2,168 times before you grow frustrated with his game. But Ramon did demonstrate discernible growth during the season, more frequently playing within himself and providing a scoring punch off the bench once Baron Davis took over as a starter. If the Cavs draft Irving, Walker, or Knight, one imagines Sessions will either be buried on the bench or traded away, but it wouldn't be the worst thing in the world if he's the sixth or seventh man next year.