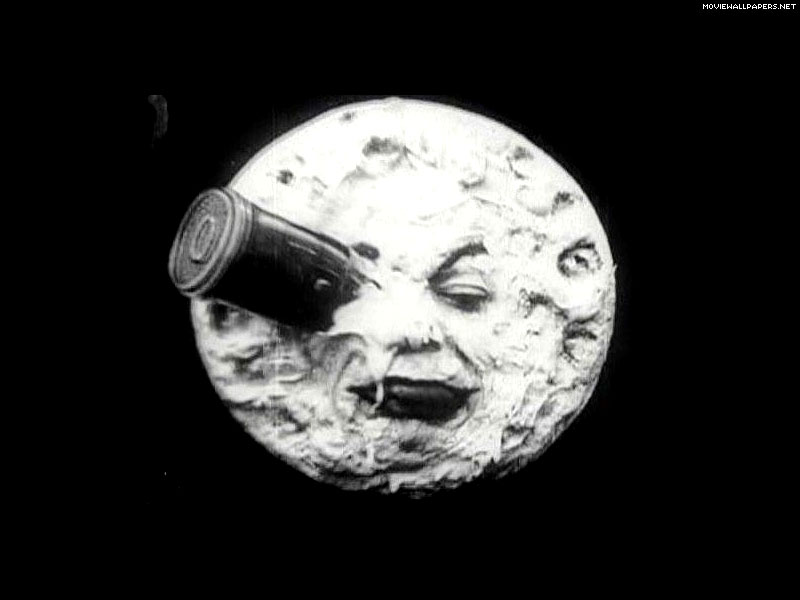 Alright, this one I was not really expecting. The Cavs have signed Jamario Moon to an offer sheet, and if the Heat don't match he'll be a Cavalier. According to Stein, the deal appears to be for two years, although that won't be official until tomorrow when the details are announced. The Heat, due to their pursuits of Carlos Boozer and Lamar Odom, as well as their desire for cap flexibility in the Summer Of Doom, do not appear likely to match. This one kinda came out of nowhere, so let's see what we think.
Point #1: This was Another Low-Risk Danny Ferry Special.
1. This is the kind of move that's become Danny Ferry's MO since he took the team over. Not to get too cute, but remember how Moneyball made a big point about how Billy Beane's experiences as a player informed his process as a GM? Basically, Beane was a hyper-athletic prospect with some of the best pure "tools" any scout had ever seen, but flopped horribly in the pros. So as a GM, Beane looks to sign and draft players based on their prior performance, pedigree, and approach, and has zero faith in "tools" when he looks at players-he doesn't want to end up drafting Billy Beane. Basically, the knowledge Beane gained from his own rough experiences now constitutes a large part of what makes him successful.
Since Danny Ferry took over, he's built around LeBron by emphasizing the following:
-short-term deals that don't jeapordize financial flexibility
-only making trades when he isn't forced to include any valuable assets
-trusting veterans over young players
-being tight-fisted in every negotiation and making sure he doesn't cave to player demands unless that player has shown that he's a core piece
In other words, Ferry's moves seem to be based on a philosiphy that actively strives for the opposite of giving a rookie a 10-year guaranteed contract. The lessons Ferry learned being a grinder in the league instead of a superstar were tough, but might be the ones that ultimately guide him to building a championship team.
Meanwhile, Isiah Thomas, Larry Bird, and Kevin McHale have all failed with teams that prominently featured Stephon Marbury (a high-usage, low-efficiency, dual-threat PG), Peja Stojakovic/Mike Dunleavy Jr. (a player who was once the NBA's best pure shooter/a superemely versatile point forward), and Al Jefferson (the most skilled young post player in the league).
Alright, ankle-deep pop psych rant over. The point here is that most GMs look to make big moves by waiting for the big salary dump, going for the mid-level names everyone wants, or making a risky trade for the purpose of a better fit. Ferry doesn't operate that way. Ferry has a knack for making moves with the lowest possible risk by patiently waiting to find himself in a position where he has the necessary leverage to get an asset without having to give up anything he really wants. In this case, Ferry found an under-the radar free agent and worked out the timing so that he could use Moon's restricted status to get him for cheap with all the other potential suitors handcuffed.  Before getting into any of the brass-tacks behind this signing, the bottom line is that for Ferry the chief impetus for the deal was that it was just too good to pass up.
Point #2: Just Who is Jamario Moon, Really?
Well, from my vantage point I'd describe our moves over the past month or so thusly-"Well, we couldn't get Ariza, so we're holding auditions." However, Moon does do a couple of things that set him apart from the collection of swingmen the Cavs seem to be gathering.
First off, Moon is, without any semblance of a question, the most athletic perimeter player the Cavs have gotten in the LeBron era. Moon's an athlete and a leaper first and foremost, and there's some potential for some truly freaky things to happen if Moon and LeBron are able to get out into the open floor. Also, LeBron finally has a solid alley-oop target, so we'll see if that materializes into anything.
However, the best thing about Moon isn't his athleticism, but rather how he uses it around the basket. Regular readers know that one of my favorite statistical measures is how well a player finishes around the basket-in both Toronto and Miami, Moon's eFG% on "inside" shots, 76% in Toronto and 75% in Miami, would have been the best in the entire league by a considerable margin had he played enough games with either squad to qualify. In fact, the Cavs now have the ability to put 3 of the league's 5 best finishers on the court at the same time (LeBron, Shaq, Moon), and 4 of the league's top 11 finishers if you include Varejao.
Basically, when Jamario gets around the basket, he tries to dunk EVERYTHING. In both Toronto and Miami, he had a higher ratio of dunk attempts than layup attempts, which is almost unheard of-I haven't checked everyone, but nobody else is remotely close to doing that in the random sample of notable dunkers I picked out.
Moon's also a pretty serviceable spot-up shooter, with an eFG% of around 46% on jumpers last season. and a respectable enough 35% career mark from beyond the arc.
The big issue with Moon is that his ball-handling is a major weakness, and he struggles mightily when asked to create his own shot-his usage rates is one of the lowest in the league at small forward, and around 80% of his shot attempts were assisted. He actually has an average assist ration, but because of his low usage rate he averages around 1.7 assists per 48 minutes. Basically, Moon works if he cracks the front of the rotation and gets to have some combination of Mo, Delonte, Bron, and Shaq opening up the floor for him, but if he gets relegated to the back of the rotation and is expected to try and prove himself in limited minutes or garbage time, he's not going to bring much to the table.
Defensively, Moon's athleticism and wingspan suggest that he has worlds of potential on that end, and he has averaged a block and a steal per game over his short career. He's capable of making the spectacular defensive play and can stay with his man, but hasn't gotten an elite defensive reputation yet, either because he hasn't made the commitment or just hasn't gotten the attention.
+/- says that Moon was a defensive ace in Toronto (playing ahead of Jason Kapono and Andrea Bargnani), but a borderline liability in Miami, so there's a bit of a question regarding just how good he'll be defensively. However, with Mike Brown's track record and the defensive culture of the Cavaliers, it's a fairly safe bet that Moon will perform extremely well on the defensive end.
What Is Jamario Moon Going To Be On This Team?
For me, the first big question surrounding Moon is whether or not he can defend power forwards. At 6′ 7.75′ with shoes on, Moon is the same height as Shawn Marion, the prototype "long, lanky defensive 4," right down to the quarter-inch. Moon's 6′ 11′ wingspan is about 2-3 inches shorter than Marion, and at 200 pounds he's light for the position, but the bottom line is that power forwards in the NBA are getting smaller and faster with the passing of each year. If Moon can bulk up a little bit and adjust to the defensive responsibilities of the position, Moon could be hugely valuable as the "stretch" 4 the Cavaliers have been looking for to compliment Shaq.
But is Moon ready to switch to the four? How comfortable are the Cavs going small-ball? Is Moon good enough to be the 4 that accompanies Shaq? What does this mean for Hickson, Parker, and Danny Green? The rotation is only more muddled, although there seems to be enough talent to go around-the only thing left to do is try to make it all fit.
Alright, that's enough Jamario Moon for now-I'll leave it to you guys from here. What we do know for sure is that there are going to be some EPIC dunk contests at practices this year.