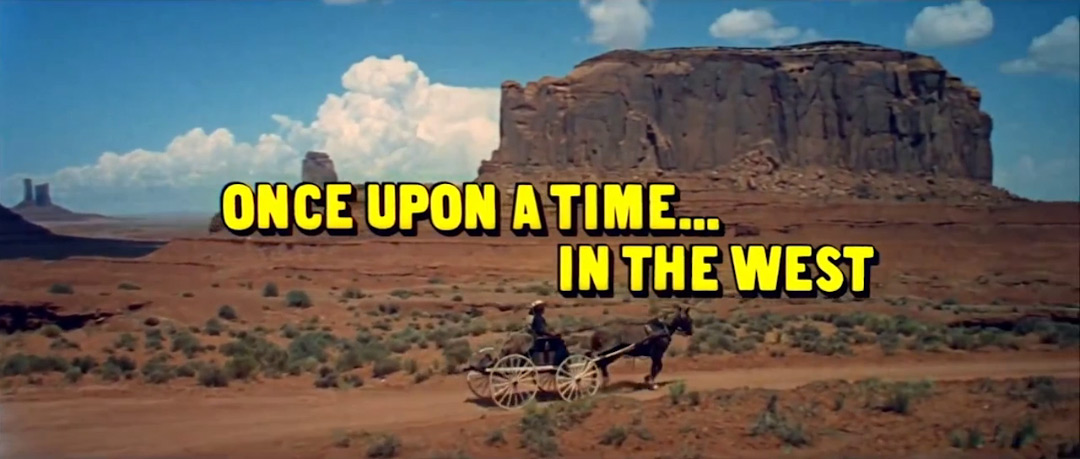 If you can believe it, the 2016-17 NBA season is nearly upon us. The best part is not that it begins next Tuesday, but that it all starts in the current epicenter of the sports world… Cleveland, Ohio, with the presentation of championship rings and the raising of a banner to the rafters of the Q. However, since that recognition will be a celebration of the season past, it's time to focus on the season ahead… and the other 29 teams who will be gunning for the newly crowned champs.
For the sake of efficiency, we decided to tackle the previews as a team here at C:tB. Up first is the wild Western Conference filled with a host of bad hombres (thanks Donald) that includes the reloaded former champions and their new gunslinger. Will their rustling of the herd leader from Oklahoma City wind up hog-tying the rest of the West? Will San Antonio ride again even though Timmy has hung up his spurs? Will Russ go all Unforgiven on the League? Find out the answers to these burning questions and many more as we saddle up for a journey out West…
The Pacific Division
Golden State Warriors (Tom Pestak)
I hate to be that guy.  So, I'll just quote Jeff Van Gundy on a recent Lowe Post podcast and plead with you not to shoot the messenger.  Van Gundy, with that deliberate pace and suppressed exasperation, admitted that he would be completely stunned any time the Warriors lost any game.  He then questioned whether they would be favored in every single matchup, to which Lowe wondered about "at Cleveland."  This is Cavs:TheBlog, I don't need to bore you with what the Warriors did last season.  Let's just focus on what it means to add Kevin Durant to a young core that won 73 regular season games and barely missed winning a second straight championship.
It's absurd, obscene, and so overwhelming that no amount of rationalizing or defiance will be able to hold back the God Mode console command that has been enabled.  I've seen people predict 60 some odd wins and I just have to chuckle.  The Warriors won 73 games last season despite some injuries, a rookie coach, and giving their starters as much rest as anyone outside San Antonio.  Their offense, a clinic of historic proportions during most of the previous two seasons, was exposed a bit when Curry struggled.  In Game 7, with Curry hunting 3s, it was obvious that no one else was up to the task of creating offense.  They were finally put to bed by LeBron and a young superstar who channeled his inner Mamba.  So what did they do?  They went out and signed one of the greatest isolation scorers in NBA history who happens to be in his prime.  He also perfectly fits what they do defensively.  The Warriors would be favored to win the title even if you could make one star on their roster disappear.
The good news is that there is literally no joy is this endeavor.  Already Steve Kerr is trying to fight back against the idea that Durant or his team are villains.  It's a futile pursuit.  The Warriors are going to win 70 games if they give half effort.  And no one outside of the Bay Area is going to care.  Assuming two of their stars don't wind up on the DL in the spring and they cruise to the championship, it will be as captivating as shooting fish in a barrel.  And that's what so great about the Warriors.  They have opportunities only to disappoint.  No achievement can possibly be worthy of accolades, simply: well what did you expect?  And this could affect the Warriors psyche, which I think is already a bit fragile.  Kevin Durant has always been a soft player and Stephen Curry's Game 7 was Nick Anderson-esque in the choke department.  I think the David West signing was very important as it could go a long way towards containing Draymond Green's marauding personality.
Look, the Warriors are going to win the title.  We all know this deep down, even as we defiantly proclaim otherwise or drop the "games not played on paper" lines.  But it's not going to be joyful in the general sense, and, juxtaposed next to what the Cavs just accomplished for the city of Cleveland?  NBA fans, owners, former players, and current players are going to cast so much shade on the Warriors.  There's a very small opportunity to slay Goliath (or the Death Star) and write a truly memorable story.  And if not, they'll be a collective "whatever" and the league and owners will collude to bring them down some other way.
Key Changes: Added Zaza, David West, and some cupcake that used to play in OKC.  Lost Andrew Bogut, baby bottle Speights and Harrison Barnes.
Prediction: 80-2.  One team's computer simulation predicted they would win 83 games.
Los Angeles Clippers (EvilGenius)
The only team longer in the tooth from a median age standpoint than the Cavs in the NBA, now that Tim Duncan is retired, is the L.A. Clippers. Some of this has to do with Doc Rivers attracting former players like Paul Pierce, or retaining the ageless Jamal Crawford, however, their core aren't exactly spring chickens anymore either. CP3, like LeBron, turns 32 this season, but (also like LeBron) fortunately hasn't shown much sign of aging just yet. Guys like JJ Reddick, Wesley Johnson, Alan Anderson and Brandon Bass are all either at or over 30. DeAndre Jordan and Blake Griffin are still in their early to mid-primes, but they each have their drawbacks. DJ, while one of the best defensive and rebounding big men in the League, has trouble staying on the court for stretches due to his inability to hit free throws in this hack-a era. And Griffin had trouble staying on the court due to injury and poor decision making off of it. There were rumors of real questions being asked last year amongst the Clips brass of whether it might not be a better idea to try and move Blake for another star or two, but they ultimately held onto the suddenly mercurial big man. The Clips collectively find themselves in the position the Cavs might have occupied had their injuries prevented them from making the Finals for the past two years. Once stacked with promise and only two years removed from being a trendy pick to be the team to beat in the West, L.A. has been bypassed by the Warriors as they've failed to make a deep playoff run. The clock is ticking on Doc, CP3 and the gang, and barring something catastrophic happening to the Warriors, it seems like their window is rapidly closing. With no real infusion of youth (beyond Doc's kid), this could very well be a make or break year for this current iteration of the Clips.
Key Changes: Signed FA Marrese Speights C/F; Re-signed Austin Rivers PG, Jamal Crawford SG, Wesley Johnson F and Luc Mbah a Moute F.
Prediction: Age catches up to the Clips a bit this year along with the depression of knowing they just can't get to the mountaintop with the tools at their current disposal. 50-32.
Los Angeles Lakers (EvilGenius)
If only Jim Buss were a stand up comedian… then people would be laughing with him instead of perpetually at him. In the wake of losing the last vestige of the championship dynasty his father built with Kobe Bryant's retirement, Buss was faced with another fruitless summer of begging marquee free agents to consider the glory of the now faded Laker tradition. Correctly surmising that Kevin Durant was not walking through the door anytime soon, Buss decided to make a different kind of splash after midnight at the deadline. On the plus side, he landed a player who had just been a part of a championship team… on the negative side, he vastly overpaid for an infrequently used big man. Yes, Timofey Mozgov, the Russian Bear and Brew Garden mascot, received the very first official offer of Free Agency… a whopping four year/$64M deal from Jimmy. The Buss driver followed that up with a four year/$72M bonanza for veteran forward Luol Deng. He also decided to bring Metta World Peace (fka: Ron Artest) back for one last rodeo… because why not? At least it wasn't all bad for Jim though… He did make the smart move of firing Byron "Grumpy" Scott and pouncing on the opportunity to hire Luke Walton as the next coach to try his hand at guiding the Lakers back to greatness. He also made what looks to be a wise choice in selecting Brandon Ingram with the second overall pick. Still, the Lakers with their odd hodge-podge mix of selfish shooting vets (looking at you Lou Williams and Swaggy P) and still developing youngsters (the jury is out on D'Angelo Russell, Julius Randle and Larry Nance Jr.), it's hard to see much of a return to that greatness on the horizon.
Key Changes: Hired Luke Walton as Head Coach (replaced Byron Scott); Signed Timofey Mozgov C, Luol Deng F, Metta World Peace F; Re-signed Jordan Clarkson PG; Drafted Brandon Ingram.
Prediction: 30-52. Luke gets a bit more out of this team than many expect and starts to separate the wheat from the chaff on the youngsters.
Phoenix Suns (Mike Schreiner)
The Suns have some interesting pieces, but in this case there's no doubt that they don't fit together well. Tyson Chandler and the Dallas Mavericks are like that couple that seems great together, but for some reason or another can't stay together. Now Chandler's with someone younger, but it just seems awkward. He could still help a contending team, but at 34 years old, it's hard to see anyone picking up the rest of that contract. Alex Len will likely start ahead of Chandler, but is he good enough to start on a playoff team? Eric Bledsoe is really good when he's healthy, but that isn't very often. Brandon Knight should be effective as a combo guard off the bench, but will he be happy with that role. Devin Booker is often compared to Klay Thompson, but has a long LONG way to go before he is anywhere near Thompson's level defensively. Dragan Bender and Marquese Chriss are both nice prospects, but they're also both power forwards. Jared Dudley, P.J. Tucker, and Leandro Barbosa are great locker room guys, but their on-court talents are a bit wasted on this team, and they shouldn't be taking minutes away from any of the previously mentioned young guys or T.J. Warren. After a few years of just sort of being there, the Suns have finally begun to build around young talent, but they still have a long way to go.
Key Changes: Signed Leandro Barbosa G, Jared Dudley F; Drafted Dragan Bender F, Marquese Chriss F and Tyler Ulis G.
Prediction: 35-47
Sacramento Kings (EvilGenius)
Another year… another game of Boogie Roulette for Vivek Ranadive and Vlade Divac. Year seven for the DeMarcus Cousins Experience in Sacramento brings with it his sixth head coach, and this time the Kings brass is really hoping things click. Enter Dave Joerger, who handled difficult personalities with aplomb in his time with the Grizzlies. Early reports have Joerger challenging Cousins to be a better teammate and to control his emotions that netted him another litany of technical fouls last season. Meanwhile, you can bet there will again be rumors and suitors abound attempting to pry the big man loose. Will this be the year they finally move him? Nobody really knows for sure with these wildcards. And while the team didn't violently implode last year with the introduction of the now departed Rajon Rondo, the Kings seem unable (or unwilling) to cease playing with fire. Aside from PG Darren Collison's suspension stemming from a domestic violence incident, they brought other head cases like Matt Barnes and Ty Lawson into the mix. They should see some improvement from Willie Cauley-Stein in year two, and they drafted a couple of promising players in Skal Labissiere and Georgios Papagiannis. There have been rumored trades in the works for both Rudy Gay and former number one pick Ben McLemore, so they could still potentially get some useful pieces in return to build around Boogie…. or this could finally be the year he winds up in a new home.
Key Changes: Hired Dave Joerger as head coach (replacing George Karl); Signed Aaron Afflalo G, Garrett Temple G, Matt Barnes F, Anthony Tolliver F and Ty Lawson G; Drafted Skal Labissiere PF, Georgios Papagiannis C and Malachi Richardson SG.
Prediction: 40-42. The Kings should continue their upward trend under Joerger, and he might even unlock the enigma that is the Boogie man. If they can get some better perimeter defensive pieces for Gay and McLemore, they might be onto something.
The Southwest Division
Dallas Mavericks (Ben Werth)
Honestly, if Rick Carlisle weren't the head coach, I'd pencil them in for 30 wins. With Carlisle's strategic genius, I find it hard to imagine a losing record. Yes, Dirk is old, but Carlisle's teams always find a way to adequately defend. Now they have a premiere defenders in Andrew Bogut and Wesley Mathews. Harrison Barnes had an awful Finals, but he is an upgrade to the oft-injured Chandler Parsons. Add in personal favorite, Justin Anderson and the Mavs begin to look like a physically imposing team. They will need Deron Williams to stay moderately healthy, Bogut and Mathews to successfully handle more of the play-making load, and Dirk to continue to slap Father Time in his stupid face, in order for the squad to match last year's win total. Some random help from Nicolas Brussino could help them retain their annual first round nightmare identity.
Key Changes: Signed Harrison Barnes F, Andrew Bogut C; Re-signed Deron Williams G, Dwight Powell F; Lost Chandler Parsons (Memphis).
Prediction: 42-40
Houston Rockets (Carson Zagger)
The Rockets were a team that entered the 2015-16 season with a pair of big stars and bigger expectations, only to end up as one of the league's biggest disappointments. A season full of friction and poor on-court chemistry between superstars James Harden and Dwight Howard saw Houston barely scrape their way into the playoffs where they were quickly dispatched. With defensive anchor Howard leaving for Atlanta in free agency, Harden will take up the reigns as the face of the franchise in 2016. While Harden is a brilliant offensive talent, he is notorious for a defensive repertoire that is *ahem* less than stellar. Somewhat fittingly, he now leads a team that sported a potent three-happy offense with a low-end defense last season.
So what did Houston go out and do? Why, hire new head coach Mike "The 'D' Stands For Offense" D'Antoni, of course! In the new D'Antoni era, Harden will reportedly become the team's de facto point guard. Harden loves to have the ball in his hands anyway, so it will be interesting to see how the career shooting guard handles the team's primary facilitating duties. Also joining the Rockets are such newcomers as guard Eric Gordon, a natural scorer whose efficiency and quickness on defense have been sapped by injuries throughout his career; and forward Ryan Anderson, the floor spacing big man who is capable of knocking down threes at a high clip but little else after an injury-plagued career of his own. Needless to say, the team should have little trouble scoring. To fill the massive hole on defense left by Howard's departure, Houston will look toward their third-year center, Clint Capela, to take a major leap with new free agent signee Nene serving in a backup role. Houston mainstays Trevor Ariza and Patrick Beverly round out the top of the Rockets' rotation with 3-and-D capability, although the latter was announced this week to require a knee surgery that would keep him sidelined for a time. This team can shoot and score with the best of 'em, but their depth and potential on defense both hinge largely on several aging players with histories of injury.
Key Changes: G Eric Gordon from New Orleans (signed in free agency, 4yrs/$53 million); F Ryan Anderson from New Orleans (signed in free agency, 4yrs/$80 million); C Nene from Washington D.C. (signed in free agency, 1yr/$2.9 million); Coach Mike D'Antoni from couch (3yrs/$15 million); C Dwight Howard to Atlanta (signed in free agency)
Prediction: 43-39, with a 10-win margin of error. The talent and pieces are there, but so is the recipe for disappointment.
New Orleans Pelicans (Carson Zagger)
Before a certain Stephen Curry recently took the basketball world by storm, many NBA-heads were ready to proclaim the Pelicans' Anthony Davis as the Next Big Thing, and a top five player in the league as early as his sophomore season, going so far as to name him an MVP favorite heading into 2015-16. Alas, Davis' ascent to superstardom plateaued last season, due in part to playing for a bottom-feeding team ravaged by injuries and a previous offseason Davis spent injured himself. Still, The Brow has the potential to be a truly dominant defensive presence with his ridiculous length, mobility and instincts, and he possesses the passing and versatile scoring skills necessary to vault him into the upper echelon of elite NBA players. To reach that rarefied air, though, Davis will need some help, starting with the return of veteran guard Jrue Holiday, with whom Davis has enjoyed excellent synergy over the past few seasons. Holiday is a solid two-way guard and one of the better pick-and-roll players in the league. However, he has missed significant time to injury each of the past three seasons in New Orleans, and coach Alvin Gentry will have to find a way to keep him upright. Also returning from injury is forward Quincy Pondexter, a 3-and-D specialist who missed the entire 2015-16 season following knee surgery. There is a common theme here, as the Pelicans' biggest additions heading into this season will simply be getting their players back healthy. Other additions to the team include free agent Solomon Hill, a two-way combo forward who had a strong playoff for the Pacers; and guard Buddy Hield, a four-year college star who must adjust to life in the big leagues as he transitions from a high usage scorer/creator into a more ancillary role alongside his NBA teammates. The Pelicans also return plus defenders Omer Asik and E'Twaun Moore to the lineup. New Orleans is young and talented with the potential to grow into a defensive juggernaut — the trick will just be to stay healthy and make positive strides toward a playoff push in a tough conference.
Key Changes: F Solomon Hill from Indiana (signed in free agency, 4yrs/$52 million); G Buddy Held from University of Oklahoma (drafted 6th overall, 4yrs/$24 million); G Eric Gordon to Houston (signed in free agency); F Ryan Anderson to Houston (signed in free agency)
Prediction: 43-39. The Pelicans get back on track as the injury gods are sympathetic toward the team they screwed out of competing for one of the final playoff spots in the West.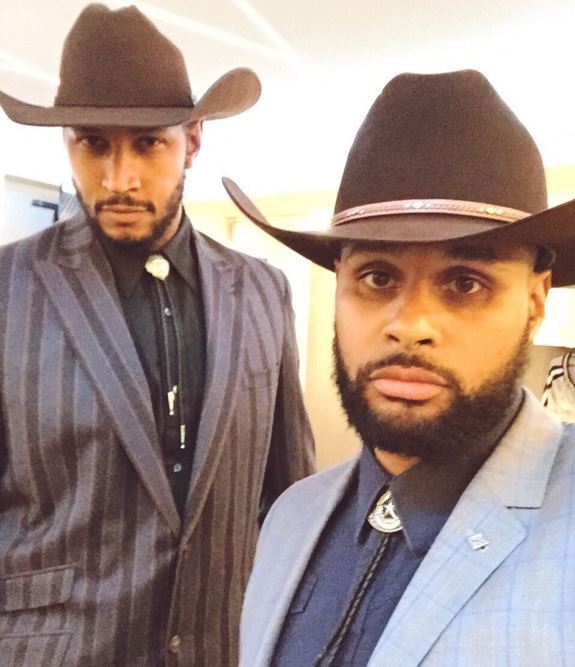 San Antonio Spurs (Ben Werth)
Manu could be your grandfather. Pao Gasol is only young when compared to Tim Duncan. Tony Parker lost a step five years ago. It doesn't matter. This team will still win 60 games because Popovich is alive and Kawhi Leonard is a legit MVP candidate. Popovich gets the most out of his length up front. Tim Duncan was a defensive positioning savant, but part of that can be attributed to Pop's scheme. Gasol will be as good on the defensive end as anytime in his career in this system. Leonard is in his absolute prime. Oh, and LaMarcus Aldridge is a year deeper into Spurs lore. Kyle Anderson, Patty Mills and a rejuvenated David Lee will anchor a solid if less fun bench sans Boris Diaw. If anything, 60 wins is probably on the low side.
Key Changes: Signed Pau Gasol F/C, Dewayne Dedmon C, Davis Bertans F, David Lee F; Drafted Dejounte Murray G, Ryan Arcidiacono G; Re-signed Manu Ginobili G; Lost Tim Duncan (retired); Traded Boris Diaw C.
Prediction: 60-22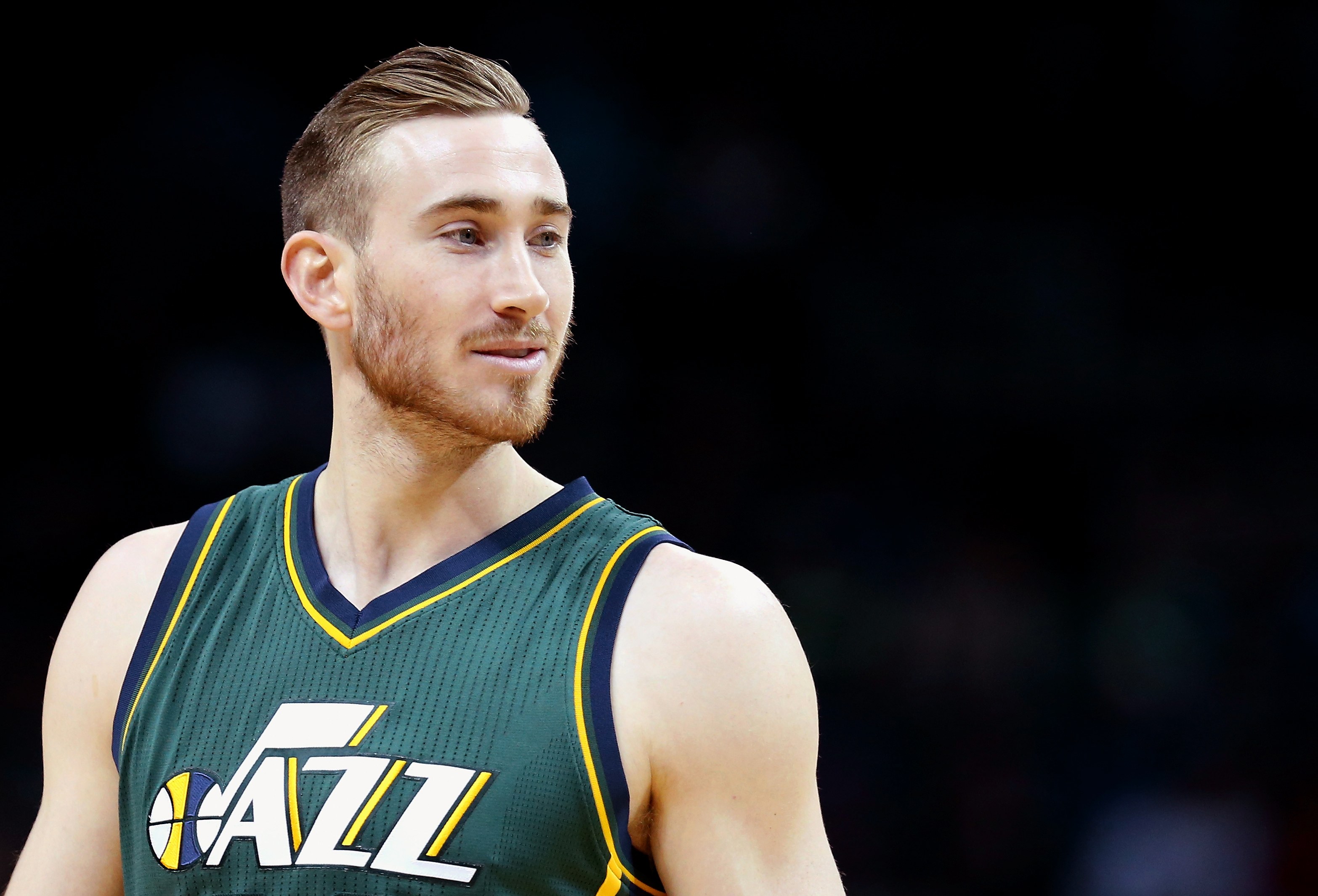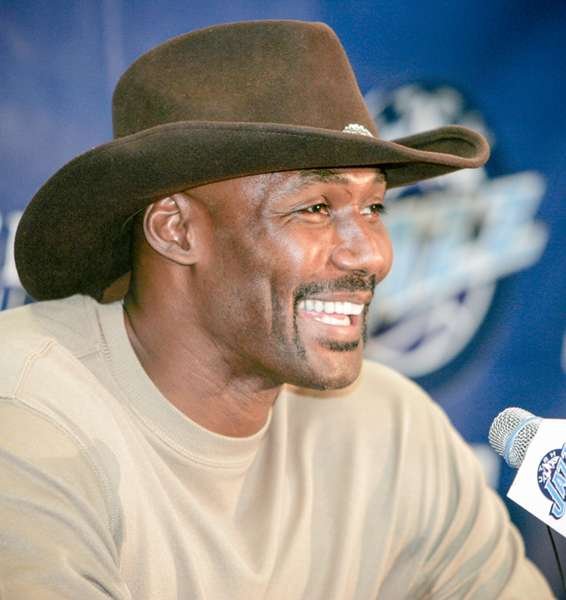 Last season, the Jazz missed the playoffs in the most dramatic of ways losing their last two games to the Mavericks and Lakers. A win over the Mavs would have vaulted them into the post season. They should have no fear though as the Mormon Great Gatsby, Gordon Hayward, is their leader. When he wasn't selling bootlegged Books Of Mormon last year, he was averaging 19.7 points to go with five boards, 3.7 assists, and 1.2 steals. He's no Paul George or LeBron James at the 3-spot, but he's an all-star caliber player. This off-season the Jazz added veteran 3-and-D point guard George Hill (40% from deep, 2.7 makes a game), who will surely help them out considering Shelvin Mack started the majority of games for them last year. Hill will cut off opposing point guards' drives. When he is paired with Rudy Gobert, who is a shot swatting machine, and Rodney Hood, who has shown glimpses of above-averageness, the team's fifth ranked defense will be even scarier.  The Jazz also added Boris Diaw and Joe Johnson for some veteran influence. Offensively, they weren't efficient last year, but their additions will help. Diaw can score in the post, Iso-Joe does as his nick name says, and Hill is a competent guard, who can run pick and rolls, hit 3s, and enter the ball to Derrick Favors in the post.
Key Changes: George Hill from trade with Atlanta and Indiana, Boris Diaw from trade with San Antonio, Dante Exum is returning from an ACL injury and will be putting his 6'6" point guard body to good use, and Joe Johnson from Miami (2yr/$22 million)
Prediction: Despite Hayward being out until mid-Novemeber with a finger injury, the addition of solid veterans will keep this team afloat. The Jazz can ride a solid defense and all above average players to a 49-33 record for the fifth seed. They'll surprise in the playoffs and end up in the conference Finals. I can honestly say, "Nobody has more respect for the Jazz than I do. Nobody. Nobody has more respect [for them]." And, if you know me well enough, you can't even laugh at that statement.
The Northwest Division
Denver Nuggets (Mike Schreiner)
The Nuggets have a lot of interesting pieces, but how well do those pieces fit together. On one hand, they have a bunch of intriguing young players in Nikola Jokic, Emmanuel Mudiay, Gary Harris, Jusuf Nurkic, and Jamal Murray to build around. On the other hand they have veterans such as Danilo Gallinari, Wilson Chandler, Will Barton, and Kenneth Faried who fit best on teams trying to win now. Because of this, the Nuggets have as wide a range of possibilities as any team in the NBA. They could push for a lower playoff seed in the Western Conference, trade several players for a star, or get rid of their veterans in a fire sale. With a solid coach in Mike Malone, don't be surprised if the Nuggets show enough internal growth they they make a bit of noise this season.
Key Changes: Re-signed Darrell Arthur F and Mike Miller G; Drafted Jamal Murray G; Traded Joffrey Lauvergne F.
Prediction: 42-40. Nugs have a shot at the 8th seed if things break the right way.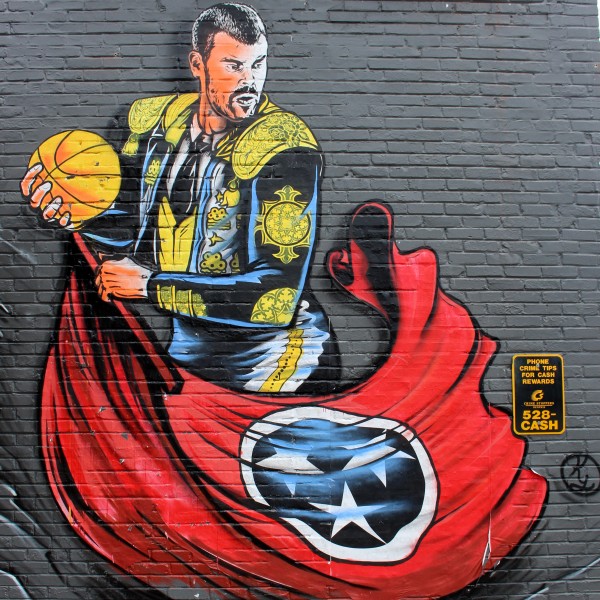 Memphis Grizzlies (Robert Attenweiler)
The Griz turned the page on an era when they parted ways with head coach Dave Joerger (a disciple of previous defensive-minded head coach Lionel Hollins) and new coach Dave Fizdale was brought on to drag the team gritting and grinding into the modern NBA. Fizdale, a well-respected former Miami Heat assistant is encouraging all-star center Marc Gasol to shoot three-pointers, has moved post-up big man Zach Randolph to a bench role, and, at some point, will excitedly incorporate Chandler Parsons — easily the team's most dynamic wing addition since drafting Conley. But Parsons still isn't ready to play as he comes back from a knee injury and, if he's not ready to go, then the new-look Grizzlies will be starting the 2016-17 gunfight with an empty chamber.
Key Changes: signed F Chandler Parsons for a whopping 4-years, $95 million deal and, though not technically a change, re-signed PG Mike Conley Jr. for 5-years, $153 million.
Prediction: This Grizzlies team will flash their claws… for the 20 games they are all healthy enough to play together. Parsons and Conley will both battle injuries and the team will go 32-50 and miss the playoffs.
Minnesota Timberwolves (Mike Schreiner)
The Timberwolves haven't made the playoffs since the 2003-2004 season, when LeBron James was a rookie, but many expect that to change this season. Karl-Anthony Towns looks like a superstar, and even if you're an Andrew Wiggins skeptic—like me—he and fellow youngsters Kris Dunn and Zach LaVine team with young to form an interesting core. Couple them with young veterans such as Ricky Rubio, Gorgui Dieng, and Cole Aldrich, as well as one of the best tactical coaches in the league in Tom Thibodeau, and the future looks pretty bright in Minnesota. They're a bit thin on the wing as Wiggins's plus-minus stats have never matched his reputation and backups Brandon Rush and Shabazz Muhammed rate as well below average. It's also tough for a young team to win in the NBA, and the T-Wolves are nothing if not young. Still, internal growth and upside should allow Minnesota to continue to improve, and they have the kind of talent and upside that no team will want to face in the playoffs.
Key Changes: Hired Tom Thibodeau as Head Coach; Signed Jordan Hill F/C, Cole Aldrich C, Brandon Rush G; Drafted Kris Dunn; Lost Kevin Garnett (retired).
Prediction: 45-37. The Wolves could make a real push for the playoffs this year. The future could very well be now, especially under Thibs.
Oklahoma City Thunder (Tom Pestak)
They'll be no Ewing Theory here.  The Thunder are going to miss the cupcake.  That said, Russell Westbrook flanked by a bunch of defensive minded players that rebound extremely well for their positions?  Can anyone say 2008 Cleveland Cavaliers?  And just like that team pushed the eventual Champion Celtics to 7 games, I could see the Thunder making life tough on any opponent.  They may have a budding superstar in Steven Adams, some nice defensive pieces in Andre Roberson and newly acquired Victor Oladipo for the departed Serge Ibaka.  But they lost a lot of shooting and floor spacing.  The paint is going to be packed for Westbrook.  I imagine his ceiling this season is Kobe between Shaq and Gasol, leading the league in scoring and hero shots while having a plummeting efficiency.  But if the other guys can defend and rebound enough to keep things close, Westbrook might generate enough offense on his own to gets some Ws.  I highly recommend this profile on Westbrook from Sports Illustrated's Lee Jenkins.
Key Changes: Lost Kevin Durant, traded Serge Ibaka for Victor Oladipo and Ersan Ilyasova. Drafted Domantas Sabonis, son of Arvydas Sabonis.  Signed Ronnie Price.
Prediction: 42-40 Portland Trail Blazers (David Wood)
The Blazers spent money this off-season for the sake of spending money. They added Evan Turner and Festus Ezeli. Both players played well for their respective teams, the Celtics and Warriors, but they were products of their systems. And, as of right now, Ezeli is out without a timeline to return due to a knee injury. The Blazers have three ball dominant guys in Damian Lillard, C.J. McCollum, and Turner. Turner hit just 24% of his deep shots last year, which will make it hard to play him off-ball with the Blazers' stars effectively. However, Turner could balk up the second unit's defense while providing a scoring punch. Allen Crabbe, sixth man of the year candidate, and Turner also form a moderately scary defensive tandem on the wing, and Crabbe would provide the shooting needed to give Turner space to do work. Portland ultimately overachieved last year making the conference semi-finals after losing four of its starters from the previous season. Being from the ultimate hipster city though, it's not surprising that the Blazers have a largely inflated opinion of themselves. The heaps of money they spent on largely unproven players this off-season seems like a reach. It's something a team on the fringe of contending does. If they would have just stayed put and only re-signed their own guys, they could have banked on chemistry helping their middle of the road defense become passable and their sixth ranked offense even better.
Key Changes: Evan Turner from Boston (4yrs/$70 million), and Festus Ezeli from Golden State (2yrs/$15 million)
Prediction:The Blazers are going .500, and unless Turner and Ezeli have a ton of birds to put on this team, the disillusionment with where they are situated in the NBA is over. Losing as the seventh seed in the first round does that to you.