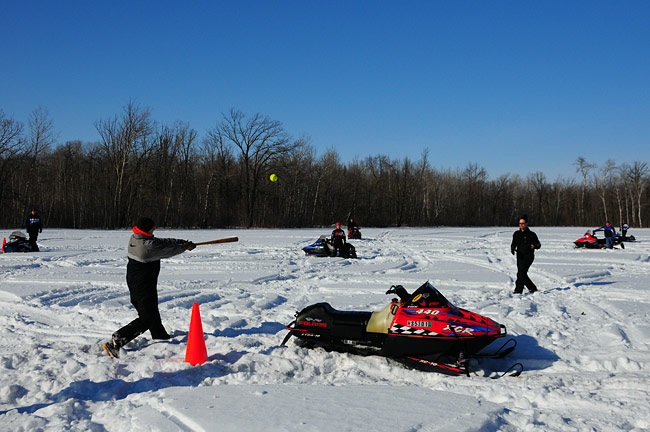 -More quick hits; sorry, but Jury Duty's put me on normal human hours, and which means I have to adjust from vampire college student basketball blogger hours. We should be adjusted fairly soon.
-Just to clarify: my position on Eyenga's chances to crack the rotation is simply based on his utter lack of  a resume. I'm sure he looked great in workouts, I'm sure he has some NBA-level skills, and I've seen tape where he looks absolutely fantastic, but he wasn't in the rotation for a JV squad in Europe. He was actively failing to produce at a level several notches below the NBA. It's not like a high school kid who was dominating at a ridiculously low level-at least he was doing well against the competition he was given. Can anyone name a NBA rotation player who was a complete non-entity on his college team? I'm a believer in potential, and the differences between the NBA game and the college/euro game, and all that, but there has to be some on-court basis to project on. We're hoping this kid will fail upward, and I just don't think that's something that can be assumed. But I've been wrong before, and the kid certainly has talent. The odds are against him, is all.
-The big Summer League news of the day, in my mind, is that Jonny Flynn and Brandon Jennings both recorded 14-assist games. In summer league, a lot of times the important thing to look at isn't how well the guys they play, but the way they choose to play when they're essentially given carte blanche in terms of playing time.
At some level, either you're born a point guard or you're not. It's a lot easier to get a fluke 30-point game than a fluke 14-assist game-just to provide a basis for comparison, Daniel Gibson's career-high for assists is 8, Delonte's is 12, and LeBron and Mo have both had one 15-assist game in their career. This season, LeBron was the only Cavalier to have a 14-assist game, and he only did it once. Obviously, the level of competition is a significant consideration, but the point is that 14-assist games aren't all that easy to come by.
By all accounts, Flynn came out of the womb calling out 1-4 high sets, but the question with Jennings has always been whether or not he really wants to pass the ball and set up angles for others. Jennings might not be the best rookie this season, but he's my early favorite for the Anthony Randolph memorial "we're not sure how this guy is going to turn out, but we're sure as hell not going to trade him," award.
Meanwhile, Demar continues to put up red flags. He set his summer-league high for assists today with 1, and he needed 17 attempts to get his 15 points.
Roddy Beaubois is continuing to knock down threes in summer league, and today he was able to keep his fouls and turnovers down. He's looking like a massive steal right now. This may be pure osmosis for being part of a draft-day trade with B.J. Mullens, who may be the first player ever declared a bust before playing in the NBA. And the Thunder traded him, too. The Thunder passed on Rubio, Steph Curry, and Beaubois, any of whom would have made them pretty much the coolest team ever. I'm legitimately mad about this.
-Blake Griffin hit a three!
-Meanwhile, the Iverson-to-LAC rumors continue to heat up. He'd be a great fit with Baron and Dunleavy. Good to see the Clippers continuing to pass on forming an actual core. Clipperdom needed Blake Griffin today.
-Tyreke Evans might not be Ricky Rubio, but you've gotta like a top-5 pick who's enough of a bulldog to get himself to the line 19 times in a summer league game and pull down 9 boards.
-Alright, I've gotta get rest so that I can serve justice in the morning. Until tomorrow, all.