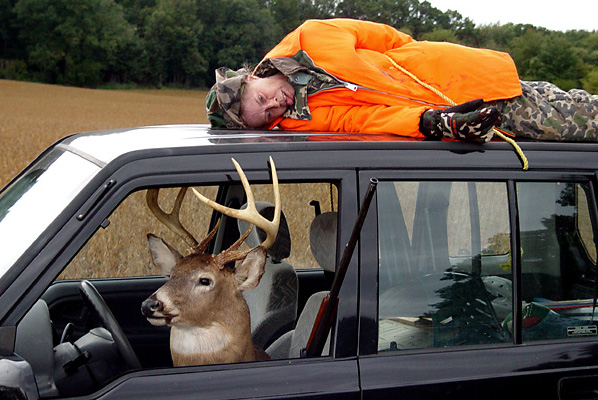 Overview: The Milwaukee Bucks stretched the Cavs' losing streak to 15 games with a 102-88 win. The Cavs are now 0-22 in games decided by 10 points or more. Andrew Bogut led all scorers with 23 points on 11-13 shooting from the field.
History is now chasing us, and we cannot run fast enough bullets:
Very short tonight: This was the game we would have had a chance in when healthy. The one thing the Cavs did well was defend the post. Now that Andy is done for the year, everyone gets everything they want, including Bogut.
I guess the good news is that the Bucks only made 4 of their 16 three-point attempts. The bad news is that even when the Cavs' greatest weakness didn't kill them, they lost by double digits. The only offense is Ramon forcing drives and Antawn forcing shots. This is not an NBA team. I can't put it in simpler terms than that. It's worth mentioning that the Bucks were able to handle the Cavs without Jennings and Salmons, and have survived Bogut's injury woes. Without Varejao, the Cavs have nothing resembling an NBA team on either end of the floor. Mo's out too, but he really wasn't doing much when he was healthy. It's all about running from history now. If it wasn't for an overtime win against the Knicks, the Cavs would already have the losing streak record pretty much wrapped up. Until next time, I suppose.