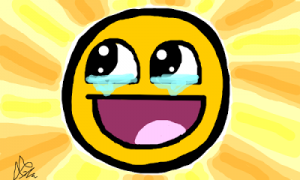 Well, that series went exactly as expected, right?  4-0 sweep, TT and Delly (and some guy named Lebron) the heroes of the series, and a game 4 that saw the Cavs winning by as much as 31.  I mean, we ALL saw this coming, right?
What, really, is there to say about game four?  Plenty – EG has that coming up later.  For now, here are a few quick hits about the ECF and the NBA Finals.
-Has any player earned himself more money these last four games than Tristan Thompson?  The guy was a rebounding machine (especially on offense!), did a nice job scoring inside, and played stellar D.  The guys and I were debating whether TT was a max guy or not come the off-season.  I wont go that far (yet), but he's definitely worth a lot, especially on this team.  I am fully, 100% ready to admit it – I could not have been more wrong about his importance.
-Wait a sec, did I just say TT earned himself more money than everyone else?  Because I'm pretty sure I just heard the Q chant DELLY!  DELLY! DELLY!  Talk about unexpected heroes (and ESPN talking points) – a month ago, Delly was basically unknown among anyone not a fan of the wine and gold.  Even we were debating who would replace him as the Cavs' backup PG next season.  Now?  As long as Cavs can pay him, I can't imagine he's going anywhere.
-After his incredible game three, Lebron had a pedestrian (ha) 24 points on 20 shots, 9 rebounds, and seven assists.  Seriously, has there ever been a star who made his involvement in every facet of the game look so easy and seamless?  I love that Blatt told Leborn he thought what he did, coming back to the city of Cleveland, was admirable.  Lebron, from every Cavs fan to you, thank you.
-I didn't even do due diligence to Mozzy, JR, or Shump.  Gosh I love this team.
-I guess Atlanta really WAS that weak inside.  While the warriors don't exactly have Dwight Howard or Marc Gasol inside, I can't imagine they'll be this weak over a seven game series.  Still, I could absolutely see the Cavs giving them fits on the O-boards.  To me, that, plus (clearly) the containment of Steph Curry, is the big story.
-I spoke too soon.  Another big X factor will be Draymond.  Can he defend Lebron?  Can he score at will when the Cavs leave him alone in favor of Steph and Klay?  That remains to be seen.  But I don't think he's faced a four like TT all season, and making him work extra hard on the boards may be just enough to cause the Warriors fits.
-For the Cavs?  Health.  That's it.  If Kyrie is healthy, and Lebron continues to be a tank, I firmly expect the Cavs to push the Warriors, who will be heavily favored, to the limit.  I'm still a bit puzzled why Kyrie played tonight, but he seemed healthy enough so I'll let it slide.  He and Lebron will have 9 full days to rest their aching bones.  Will that be enough?
We're one step closer, my friends.  The best record in the East has fallen.  The Spurs-lite are done.  In the rear-view mirror is the vaunted D of our lake-brethren, with their one-time MVP and a giant who hates Cleveland.  All that's left?  A former Cav and his hot shot group of shooting stars.  As I type this, the crowd is chanting "Na-na-na-na, na-na-na-na, hey-hey-hey goodbye!"  June 4th can't come fast enough.
LETS GO CAVS!