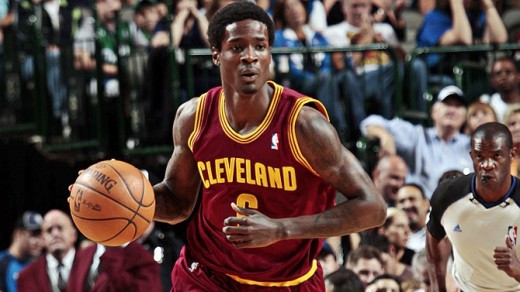 It seems that because of the ineptitude of the veterans in front of him in the rotation, Manny Harris is finally going to see some minutes on a semi-regular basis. Of Harris' performance against the Bulls, Byron Scott said that Harris "played particularly well." Scott has also stated that he intends to keep the rotation he used in Bulls game, which means players who saw significant minutes over the first 20 games of the season (possibly Moon, Hickson, and/or Sessions) will probably see a steep decrease in their playing time.
Meanwhile, J.J. Hickson has seemed lost for much of the past month or so. He has, at least temporarily, lost his spot in the starting lineup and only played nine minutes against the Bulls the other night. While Hickson has by no means played well, he did put up 18 points against Philadelphia on Tuesday night. Having been relegated to the bench, he seems confused about his role on the team and his relationship with Byron Scott seems strange. When asked what he thinks he needs to do to win back the starting spot, he stated: "I guess rebounding and play harder, which I did [against Philadelphia]." I'm officially raising the Scott-Hickson relationship from threat-level "Something We Should Keep an Eye on" to "Cause for Concern.
WFNY talks Jamison, Hickson, and their respective trade values. There are some good reminders and analysis in the article. Namely: Jamison's contract is pretty awful.
Oh, and the Cavs are dead last in Basketball Reference's Power Rankings.
An item I neglected to post yesterday: Mary Schmitt Boyer talks lineup changes, hypothetical trades, and the team's battered psyche.
On The Twitters
"Do. Not. Leave. Ray. Allen. Yet it happens all the time." [Kurt Helin]
"If it weren't for that play where he spins out of the post for a lob, LaMarcus Aldridge would be shooting about 14% this year." [John Hollinger]
And Christian Eyenga watches one of the greatest films of the decade: "Whatching STEP UP 3″ [Christian Eyenga]
Enjoy your weekend, guys.