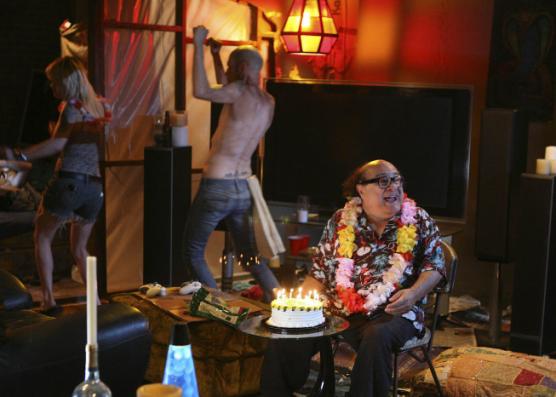 – Leading things off with a Cavalier-related thought: This team currently has three wing players in its regular rotation — Anthony Parker, Jamario Moon, and Joey Graham. None of them are very good. They also employ three combo guards — Mo Williams, Ramon Sessions, and Daniel Gibson. They are probably the team's most dangerous offensive players outside of Jamison, with the possible exception of Hickson. It stands to reason that the three guards should be getting far more floor time than the wings, but that has not been the case. I know Scott has been giving a Sessions/Boobie backcourt minutes, but the team should be playing more true small-ball.
– Shaq is having one of the best seasons ever for a 35 + year old, because of course he is. The Shaq debacle deserves a whole other post, but I'll give you the cliff notes:
– Shaq was completely misused. The team would force-feed him the ball in the post, fail to cut for him, and leave him on a complete island instead of trying to integrate him into the offense. Instead of being used like a functional #3/#4 option, Shaq was used like a #1 option or ignored entirely. Also, it took him a little bit of time to figure out where he was supposed to be in Mike Brown's system.
– Shaq was actually playing well before he got injured. Putting him back into the starting lineup for the playoffs was unbelievably dumb.
– LeBron's complete disinterest in moving without the ball in Miami has cast some of Shaq's ineffectiveness in a new light.
– Speaking of LeBron, it's LeBron week! Hooray. I have been trying to come up with a "they're not saying boo, they're saying 'boo-urns'" pun for LeBron, and am drawing a complete blank. Help me, commenters. My feelings (hopings) about the return:
– Please don't run onto the court or throw things. You will lose the moral high ground for the entire city.
– No chants based on The Rumor. There are plenty of confirmed events to chat about.
– Cheer for Z. If Z's in the starting lineup, this may require some vocal dexterity.
Other than that, I'm prepared for some epic booing.
That's all I can really think of for tonight. The Celtics tomorrow, and the team's rival on Thursday. Typing that feels pretty weird.