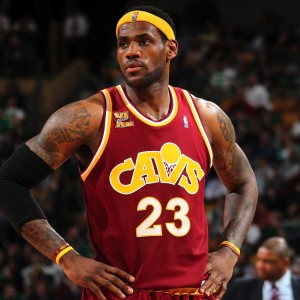 OH…EM..GEE!  Seriously…OH MY EFFING GEE (Alonzo?).
But seriously, the day has arrived.  After years of speculation, months of discussion, and 15 weeks of pure excitement (not to mention a zillion emails with John, Kevin, Colin, Tom, Nate, Dani, David, Ben, and anyone else I'm forgetting…sorry), the season kick-off has finally arrived.  Tonight, and really today, all eyes will be on Cleveland…Include JT's, apparently.
All of this, of course, can make a person a little emotional.  What better way to get those pent up feelings out, then hop on the podcast line.  Tom, Nate, David, and I discussed the emotions that will come from the first Cleveland Cavaliers home game, what we plan on doing for the game, what we've witnessed from the first two days of NBA basketball, and how we think this season will unfold.  And of course, beer.
Don't worry guys, I'll try not to cry.
As always, the podcast can be found on SoundCloud at https://soundcloud.com/cavstheblog/0056-emotions
or on iTunes at https://itunes.apple.com/us/podcast/cavs-the-podcast/id528149843?mt=2