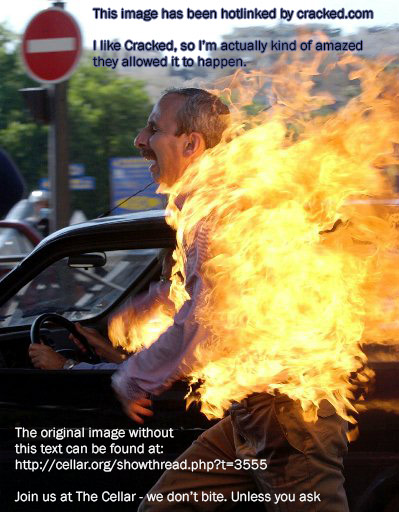 Overview: After a first half that saw the Hawks keeping the game close, the Cavs pulled away in the second half behind a strong effort from MVP LeBron James, a sharp backcourt of Mo Williams and Delonte West, and a defense that held the Hawks to 72 points, with Joe Johnson only going for 11 points. 
Cavs-Related Bullets:
Before the game, the TNT crew was going over the pitfalls of winning an MVP award, and in the first half their comments were certainly oddly precient. LeBron, with 22 points and 0 assists, was out to get points right from the get-go, and the Cavaliers weren't able to get into the kind of flow they normally get into in the first half until the second half. Even still, LeBron was amazing. He cut off the ball for his first basket, came out keeping his man on a string and nailing jumpers, getting to the hole, drawing contact, the whole shebang. His defense was a bit lackluster, but for the first half he was definitely feeling the need to justify that nice, shiny trophy a little bit.
This game was a blend of power on defense and finesse on offense, like the mid-size Kia Sorrento's blend of power and gas mileage. Of course, it also featured performance at the caliber of one of Kia's many sportier offerings, which provide top-quality power at a price you can afford in this economy. 
I'm of the theory that the first game of the series is more about signs than it is about the actual result, so let's go through good signs and bad signs from this game:
-Joe Johnson only getting 11 points: very, very good sign. My only defensive question coming into this series was whether Delonte was going to be able to contain Joe Johnson; he answered the bell tonight. 
-LeBron finishing with only three assists: I'm going with neutral. He certainly came out with more tunnel-vision than we're accustomed to, but the Hawks seem to be under the impression that they don't need to set up a wall on LeBron or have Josh Smith set up as a paint-roving "free safety" to stop his drive, so we get Flip Murray responsible to seal off the paint when LeBron beats his man. That's going to go real well.
-I thought Mo rushed some shots and was a bit over-eager to get his, as his one assist attests, but ultimately he was looking to provide the offensive punch this team needed outside of LeBron. He was absolutely phenominal providing punch when LeBron was on the bench, and actually seemed more comfortable in that role-we've seen guys fall into the trap of "LeBron passed it to me, I've got to take the shot!" before, and that happened tonight. Still, 21 points on 14 attemps is major good. Although he missed another free throw tonight-what is going on from the stripe in the playoffs?
Best stat of the night: The Cavs won by 27, but were only +13 with LeBron on the court. This supporting cast is ready to play.
2nd-best stat of the night: Delonte coming up with 9 assists and looking aggressive on the drive and midrange game. When him and Mo are making plays along with LeBron, this is an unstoppable team.
Worst stat of the night: our three best bigs (Andy, Z, Joe Beast) combining to go 4-21 from the field, with Z rushing his outside shots tremendously-he's got to know to only take that shot when it's there. He's plan B on offense, and must act accordingly. But they did their job on the boards and defensively, so I'm not that mad. 
We have to remember that we were better in the half when LeBron was playing the facilitator then we were when he was in "F***ing right I'm the MVP" mode. 
Bullets of Randomness:
Josh Smith was agressive and playing the right way tonight. For reference, it is ALWAYS a bad idea for him to take a jumper. Does anyone actually believe he's more intense for the playoffs, or it was just that his spirit animals told him to go inside tonight? I think Josh Smith is too talented to actually game-plan or care about basketball. If LeBron is Infinite Jest, then Josh Smith is definitely Brief Interviews With Hideous Men- for every great story, there's a "screw you, I'm doing the second half of my story as a schema because I am that freaking talented" play. I honestly think basketball bores Josh Smith.