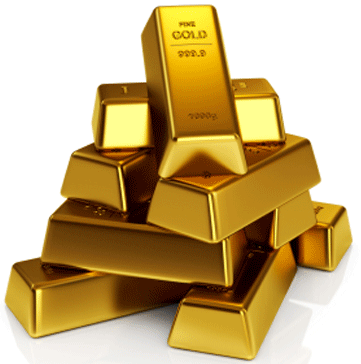 Kevin Love wants money, and you can't blame him.  Brian Windhorst explains Love's contract situation and why he isn't going to sign his player option for next year or take an extension right now.  It's nothing personal towards the Cavs organization.
Summing it up, if Love signed today, he'd assure himself $37 million more guaranteed. If he waits until next summer, he can assure himself $107 million more guaranteed.
And, of course, if he does get hurt, the player option for next season is a great insurance policy worth $16.7 million.
He must want to win too because he is going to be playing with the best small forward in the game, LeBron James, and possibly one of the best guards in the game, Kyrie Irving.  Amin Elhassan revisited his prediction made two years ago where he claimed Kyrie would be the best guard in the league by the 2015 season.  Kyrie currently plays stellar offense, and he knows how to pass like an old vet.  However, there are knocks on his game that are keeping him from rising to the top. His defense is still poor and he takes bad shots while freezing out teammates.  Thankfully, there are several factors working to get him back on track on both sides of the floor.  Elhassan explains the potential for Irving's development this season.
Of course, Irving won't just be better off the ball; the addition of James and Love will also make his life easier when he's creating off the dribble. The same principles we detailed in the "Theory of Gravity" animated video apply here, as the 3-point shooting reputations of James and Love (not to mention Mike Miller), will force would-be help defenders to stay "hugged up" on their men, giving Irving a ton more space…

Being a more efficient and dangerous offensive option isn't the biggest obstacle standing in the way of Irving — it's his defensive proficiency. The hope is that with a reduced offensive burden, a demanding culture of excellence, and the assistance of versatile (if past prime) defenders such as James, Varejao and Shawn Marion, Irving will put forth the effort and focus to be better defensively…
Dion Waiters may not have the game of some of an NBA superstara yet, but that isn't stopping him from acting like one in the offseason.  Waiters went on a weight loss plan much like LeBron James and Carmelo Anthony.  Mike Sielski of The Philedelphia Enquirer explains.
By fasting for Ramadan and adopting a new diet that cut his carbohydrate intake, Waiters has lost 12 pounds since last season ended – another measure of preparation for what could be ahead for him.
Dion is faking it till he makes it, which is fine by me.  He has realized that there is a direct relationship between the amount of carbs eaten and the amount of championships won: too many carbs and you win nothing.
Cavs center Anderson Varejao, a man with a pudgy frame who doesn't subscribe to the no carb diet, is great statistically.  Mike Schreiner of King James Gospel has a post up that shows the statistical merits of Varejao being a wonderful fifth man on this Cavs team.  He's near the top of every category when looked at in respect to other centers.  Furthermore, the cumulative stats also show his greatness.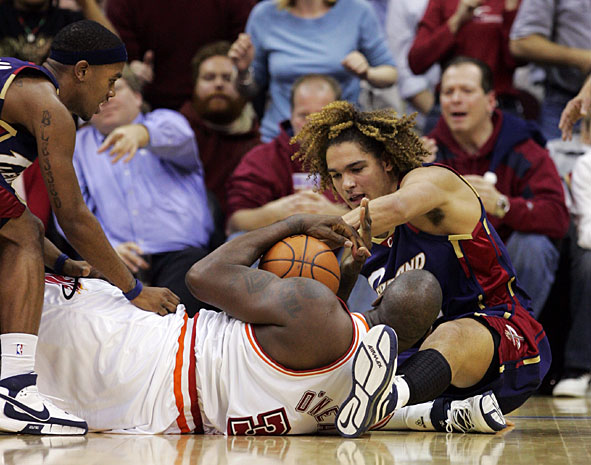 Varejao also ranked 51st in the league (seventh among centers) in Wins Above Replacement last season with a score of 6.88. This would rank 10th among centers if it was his projection for this year.
He does need someone to help him play fewer minutes though.
hat being said, last season seemed to show that having a solid backup who limited him to about 27 minutes a game did wonders for his health. While the Andrew Bynum experiment was a disaster, it kept Varejao healthy, as his minutes were limited at the time. The same was true when Spencer Hawes joined the team. Considering most of his games missed were during February, after Bynum had been traded away and before Hawes joined the team, having a viable backup that head coach David Blatt is comfortable with (Mike Brown seemed to hate Tyler Zeller's defense, although he was solid for the most part) will be essential to keeping Varejao healthy. Considering that Thompson and Love can both play minutes at center, Brendan Haywood has been a solid player when healthy, and the Cavaliers still have the non-guaranteed contracts of John Lucas III, Erik Murphy and Malcolm Thomas as trade chips, this concern is likely somewhat overblown.
If the team could find another guy, maybe even an undrafted player, that could bring the same amount of energy and hustle that Varejao does, the Cavs could frustrate the opposition's centers off of the floor.  That seems like a solid plan to defend the big dinosaurs of the East.
Tags: anderson varejao, dion waiters, Kevin Love, Money, Weight Loss