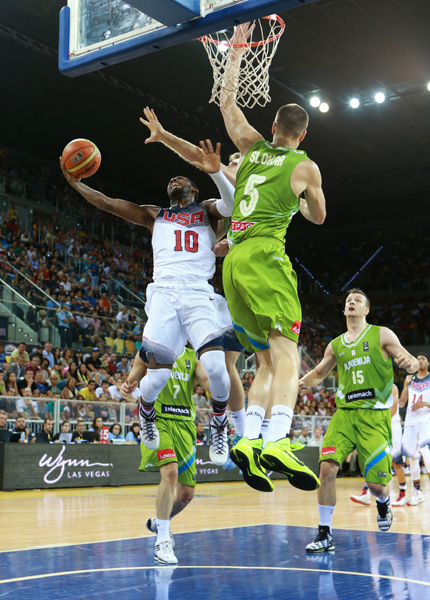 Today is going to start with "Not A (Team USA) Recap: Team USA 101, Slovenia 71 (Or, Making Me Proud)."  Kyrie Irving is impressing the world during these FIBA tournament exhibition games.  Once again, he showed ridiculous efficiency getting 13 points on 4-5 shooting to go with two assists.  This performance out did the other point guards. Derrick Rose shot 0-3 for three points and Stephen Curry had a 3-5 night for ten points.  Kyrie is going to be going into the NBA season red hot if he keeps up these Team USA performances.
Joe Gilbert of Waiting For Next Year spoke about this Cavs offseason as the greatest offseason in Cleveland Sports History.  That's a pretty obvious point, but Joe managed to touch on the overall upgrade the Cavs went through, perfectly.
As the offseason has already proven, anything can happen with David Griffin and the Cavaliers. They have transformed a roster full of players like Alonzo Gee, CJ Miles, Luol Deng, Andrew Bynum, Jarrett Jack, and Spencer Hawes into a roster of LeBron James, Kevin Love, Mike Miller, James Jones and Shawn Marion.
I know the roster improved, but just seeing that summary on paper makes me want to cry tears of joy, partly because these new guys are so good and partly because I think I might miss Alonzo Gee.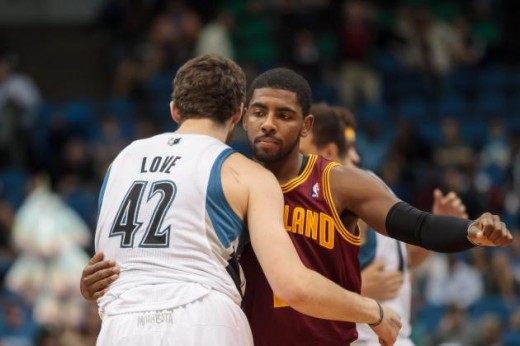 Cleveland Jackson followed up with another great point about the Kevin Love trade that also puts things in perspective .
It is incredible to consider that there are under 500 to 700 individuals capable of playing basketball at an NBA level.  There are perhaps 250 to 300 in the age range of Love, who is currently 25 years old.   Out of those, Love described having a relationship with Kyrie Irving (and, Uncle Drew, Irving's older alter ego), and Dion Waiters, who, according to Love today, was somehow working out in Los Angeles with Love prior to the James' decision to become a Cavalier and his fateful call to Love.
Some people may call Love, Kyrie, Waiters, and James having a connection a coincidence.  It isn't that.  It's simply basketball destiny along the lines of Tyson Chandler returning to Dallas to play.  Some things are just meant to be.