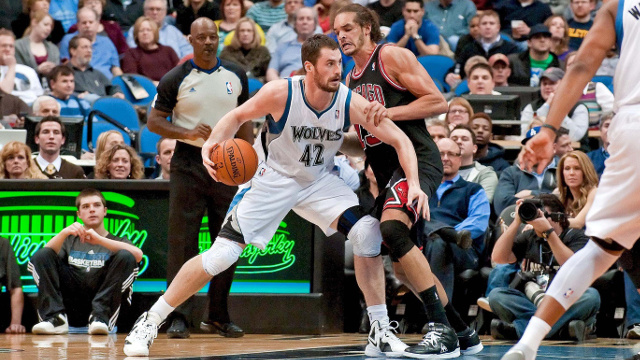 Kevin Love is coming to Cleveland and is going to sign a five year deal for $120 million after he is traded on August 23rd.  Adrian Wojnarowski  reported this Thursday, and, almost immediately, Cleveland's bad luck came to darken the report.  There is a slight possibility the trade will be vetoed by the NBA.
Mark Stein and Brian Windhorst discussed this possibility as soon as the Love trade was announced.
On Thursday, Yahoo! Sports reported that the Cavs and Wolves have agreed to a trade in principle and that Love has an agreement to re-sign with the Cavs next summer for five years, $120 million after opting out of his contract.

But sources insist that no agreement for Love to sign an extension in Cleveland next summer — when he can become a free agent — is in place.

In addition, under NBA rules, such an agreement would be illegal, and, if proven, it potentially could be grounds for the league to block this trade and dole out punishment to both teams.
It's terrifying to think about this trade being blocked because it would be just one more blight in Cleveland Sports history.  A trade veto does seem unlikely because the Cavs front office doesn't seem incompetent enough to mess this type of thing up, and LeBron James holds a lot of sway over the NBA.  I doubt Adam Silver would damage his relationship with James to stop this trade.
Vetoing the trade may even harm Silver's relationship with Cavs rookie Andrew Wiggins.  Wiggins has told his former Kansas coach, Bill Self, he wants to be traded to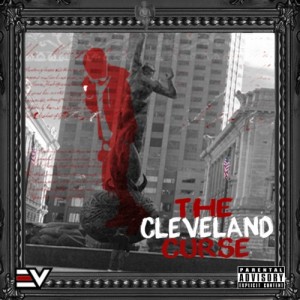 the Timberwolves.  Wiggins has it in his head that having to be the star of the team right away is going to help him grow as a player and become more dominant over time.  Wiggins seems delusional for thinking that not playing with LeBron James is going to help his career, and he has to know deep down in his basketball mind that playing with LeBron is the best experience of any player's career.
Wiggins may even miss the opportunity to play with Ray Allen if the trade to Minnesota goes through.  Allen has indicated privately he will play next year rather than retiring.
While the Cleveland Cavaliers are the frontrunner for Allen, the source said the 10-time All-Star has not completely decided where he will play. Cleveland is the favorite due to the return of LeBron James, with whom Allen played with on the Miami Heat the past two seasons.
Even though the Love trade isn't a total lock to happen, people are already breaking down his game even more in depth than usual.  Bill Simmons reached the conclusion that Love is underrated after comparing him to Charles Barkley and other great forwards.
Fact: Love made the All-NBA second team in 2012 and 2014.

Rebuttal: And in 2014, he made history by becoming the first player since the ABA-NBA merger in 1976 to receive top-10 recognition twice without (a) making the playoffs in those seasons, and (b) EVER making the playoffs.
Simmons made some predictions about Love that are the things Clevelanders dream about at night and rant about at the bar after work.
I see Cleveland playing Love as a small-ball 5 much like Coach K did.

I see David Blatt pushing them to run and run and run some more.

I see Love's extraordinary outlet passes being celebrated around the globe.

I see him becoming a legitimate threat to be a 22-15-5 guy and maybe even average 16 boards a game (which hasn't happened since Rodman).
Jacob Rosen has a statistical analysis of Kevin Love running at Waiting For Next Year.  Some numbers stood out more than others.  Everyone knows he is a transcendent scorer, but he excels at passing too.
Finally, he upped his passing last year over my usual 20 percent assist rate demarcation line for big man distributors. He was only at 10.5 percent entering last season, then jumped all the way to 21.4 percent in 2013-14. He's gained a notorious reputation for his crazy full-court transition passes, especially to his athletic teammate Corey Brewer. This is a really impressive development that makes him one of the most potent offensive talents in the league.
His individual defense isn't as bad as is commonly thought.
Love never committed fouls and racked up the boards. Did he disengage too often? When he actually engaged in individual one-on-one defense, his stats weren't too terrible, per mySynergySports. Opponents scored only 0.65 points per isolation possession against Love in 2011-12 and 0.77 last year. On post-ups, 0.69 and 0.72 in those two seasons.
Love really knows how to get helped out on the offensive end of the floor.
Love then is a unique 26-point scorer. He was assisted on a higher percentage of two-point makes than the league average (57.2% v. 51.8%). That was also slightly the case with his three-point makes (85.8% v. 83.7%). And because he had such a high ratio of three-point shots, he was assisted on a very high rate of his buckets overall compared to the average (65.5% v. 58.3%).
The man is going to know where to be for easy passes from Kyrie Irving and James, and he will love getting super easy baskets.
Here are some plays the team will be running with the new superstar trio.
My conclusion after watching the video is that Mike Miller and other geriatric players will love playing on this team.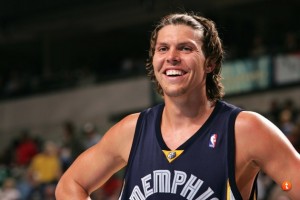 There will be so many open threes that involve jogging, not even full on sprinting, to the proper position.
Cleveland Jackson of Stepien Rules breaks down the Kevin Love trade and ends by ranking the worst Cavs trades of all time.  Jackson wants Wiggins to stay.
4.  FOURTH WORST TRADE (SPECULATIVELY):  This is where I would put trading Andrew Wiggins, plus whatever picks and players would have to be included, for a single year of Kevin Love.  I'm not going to try and read Love's mind and determine what he would or will do at the end of this season in a scenario where he is traded without a commitment that he will stay with the Cavaliers or any kind of contractual extension.  I am saying that the trade for Love put the Cavaliers in a position where they could be making a historically bad trade if they give up a number one overall pick with superstar potential for one player to be on the team for one year.
Everyone needs to hope that Kevin Love and the Cavs already completed a secret just barely legal handshake subverting the spirit of the CBA.  Being a Cavs fan just got a little morally complex.
Tags: Kevin Love, Lebron James, Stats