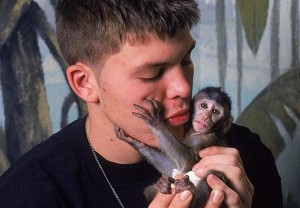 The Cavs landed veteran free agent Mike Miller yesterday to begin the process of filling out the roster.  It's a move that will surely give the team some added depth.  The Cavs are still looking at a trade for Kevin Love to add a final piece to contend for titles with; however, the Wolves and Cavs seem to be playing a game of chicken, where a crash is inevitable if Andrew Wiggins isn't in one of the cars headed to the trade zone.
Sam Amico of Fox Sports breaks down some of the points on why the two teams can't agree.
Right now, it appears the Cavs and Timberwolves have drawn their lines in the sand. "No Wiggins, no Love," the T-Wolves seem to be saying. "You're not getting Wiggins, period," the Cavs seem to respond. Again, each stance makes perfect sense — for now.
Amico counters that the Cavs have all the power here.
But the Cavs probably have the actual advantage here. Love won't be signing a contract extension with the Timberwolves. So that means the T-Wolves stand a chance to lose him for nothing. The Cavs, however, are willing to offer them something. Just not Wiggins. Not now. And frankly, why should they?
If I had to make a prediction, I imagine a trade for Love will happen mid season after the Wolves sputter a little and Love definitively tells Flip Saunders he will not resign no matter what.  Then Dion Waiters, Anthony Bennett, and a future pick will probably be sent to a different winter snow zone to play. Trading Wiggins seems far fetched because he has looked so transcendent already during his appearances in Summer League.
However, I understand the view that Wiggins should be traded.  Rick Grayshock at Waiting For Next Year pushes for a Love trade including Wiggins because just winning one title would be enough for him.
I'm getting older. I'm the oldest writer here at WFNY. I was born eight years after the last championship team in Cleveland. That one trophy is getting to be pretty important to me.

Yes, I'd love to watch a team that wins say two of the next four NBA titles. But I refuse to think about multiple titles or a dynasty type of run until that first parade downtown.
Rick admits that he is a lot older, definitely above 40, so that has a lot to do with his win now view.  When I talk to older family,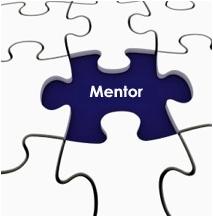 a lot of them share the same view.  I can't fault them, but I'm very selfish, so I'd rather wait it out for Wiggins to develop and hope that the Cavs could win a title when he comes into his own as a second man next to LeBron James. Then the Cavs could win a title with LeBron supporting and Wiggins leading the next season.  Wiggins will get there with the help of LeBron.
LeBron said he was excited to mentor players in his essay about coming home, and the organization is ready to let him do that.  Jeff Zillgitt of USA Today sports caught David Blatt's thoughts on LeBron mentoring and the young players on the team.
For a guy a like Andrew, to have the opportunity to play with arguably one of the best players of all-time and to learn from him and be tutored by him and to play alongside him, which he will in many cases, I've got to think that's a tremendous boost to his confidence, to his comfort level and probably to his motivation to be even better," Cavaliers coach David Blatt said.

"I was happy to see his [Bennett's] confidence level high," Blatt said. "I was happy to see his energy and his ability to run the floor and to stay in it for extended periods of time. I just think with his approach and his improved approach and condition, he's just going to get better and better."
In a surprise break for the Cavs, Lance Stephenson has signed a three year contract worth $27 million for the Charlotte Hornets.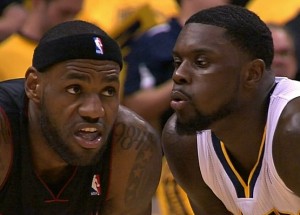 The third year is a team option.  This contract effectively gets Lance out of an already stacked central division and will help weaken fellow division friends, the Pacers.  Chris Broussard said it took one face to face meeting with Lance to quell any worries about his attitude.  With a full season of antics to explain, Lance must be one hell of a talker to get rid of any worries.  He'd be a great con man.
If you're interested in Dan Gilbert's meeting with and courting of LeBron look at Terry Plutto's piece.  Gilbert's and LeBron's actions have changed how the team will be perceived by the world. Jim Ingraham of the Morning Journal explains why LeBron returning home is such a feel good story and will make the team more loveable.
James' decision to stop chasing rings and start chasing redemption, to commit to re-enforcing family values, prioritizing loyalty to his hometown, to acknowledging that the ties that bind and should always be respected are the ties to the community that is, was and forever will be home — that's what makes The Revision so admirable.
There have been many conflicting views on the economic impact of LeBron coming back to Cleveland.  Robert L. Smith of The Plain Dealer has said that the amount of money James may bring home varies wildly from $245-$520 million.
Ken Mayland, president of ClearView Economics in Pepper Pike, argues money spent on Cavs games is leisure money that would have been spent on other activities by the same pool of consumers.

LeBron James will bring in some new money with out of town fans, he said, but most of the new jobs will be temporary and lower paying.

"This will have a barely noticeable, positive impact," Mayland said. "It doesn't seem to me it moves the needle that much."
Smith concluded that LeBron's biggest impact will be the increased positive perception of Cleveland by insiders and outsiders.