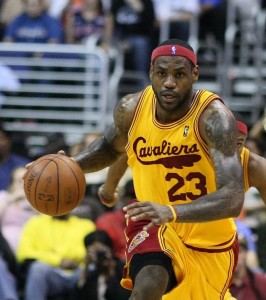 LeBron James is officially a Cleveland Cavalier, since he has signed a contract for $42.1 million that has an opt out option after only one season.  There's no reason to fear he is going to leave though.  Like many decisions in life, this one was all about the money.
Terry Pluto of The Plain Dealer explains why LeBron structured the contract with an opt out option.
The salary cap rises 7-10 percent most seasons. The moment you sign a long-term deal, you are locked into that deal. Those close to James estimate that the starting salary for the maximum deal next season could be at least $22 million. So they want to keep their options open when it comes to the contract.
LeBron wants to stay in Cleveland, which is obvious after reading his letter.  However, as a Cavs fan, the journey was anything but easy. Zack Meisel, on a piece for Cleveland.com, details the journey Clevelanders went through to get to LeBron signing on his home state's team.  He recalls the cupcake post, the Instagram picture, flight gate, the personal trainer with inside information, the three team trade, and the Riley meeting.  I will always remember possibly wearing out the upper part of my Iphone refreshing Twitter.
Bill Livingston, also of The Plain Dealer, gives a summary of LeBron coming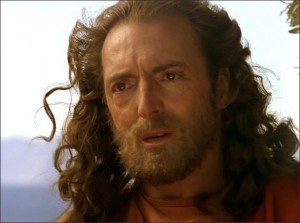 home by comparing him to Odysseus.  It's wonderful writing, especially enjoyable for English majors.  Livingston has another piece that reminds fans that LeBron isn't Michael Jordan, but that that isn't all bad.
Chris Sheridan, founder of sheridansports.com, has been left out of the national conversation about LeBron, but he is the first person who said LeBron was coming back.  Mike Mayers of Fear The Sword interviewed Sheridan about the event.  Here's Sheridan's answer about how it felt putting out news no one believed.
Chris Sheridan:  There will always be disbelief and skepticism when you report something no one else is reporting. I do not get offended. I was trained at ESPN to have a thick skin. Seriously, they told me that, and it was great advice. At first, I did not feel vindication … But I have been over the past couple of days because of all the messages of support I received. I knew what was going to happen, so I was calm, but I don't THINKI realized exactly how much skepticism there was out there. People thought I had made it up! That would have been suicidal for my career.
And, he has some advice for the Cavs: The Blog Bloggers and sports bloggers world wide looking to make a career in sports writing.
Find another career, or prepare to spend the rest of your life being a slave to the 24/7 news cycle. It screws up your work-life balance in a major way.
Make sure to check out Kirk's LeBron homecoming piece at Waiting For Next Year.  The go ahead has been given for unbridabled optimisticness.
As cautious as we are in Cleveland to be confident, as closed off as we all were for fear of getting hurt, I'm not afraid anymore to talk about it. Larry O'Brien's trophy is no dream to laugh at when stacked up against the long odds of everything that just happened….
Our own blogger, Robert Attenweiler, has a piece running at Triangle Offense about the homecoming of not only LeBron but the rational Cleveland sports fan.
Well, this is sports. This is entertainment – it's entertainment that I and many others share a participatory interest verging on mild obsession with. So even when we feel bad, it's a much better bad feeling than actually having to feel bad. Trying to track this back to actual feelings of self-respect and self-worth is like making a real apocalypse out of every Michael Bay film. Which, granted, is entirely easier for a Cleveland fan to say now than if South Beach had retained James's talents for another few contract years. Sure.
Bill Simmons put out a piece about LeBron that contends James is a genius.  Furthermore, he not only came home because he missed home but also because he thinks that he can play the brand of basketball he wants to with Cleveland.  He wants to make the perfect piece of art from the Cavs, so my thinking is at least it's the Cavs this time as the canvas.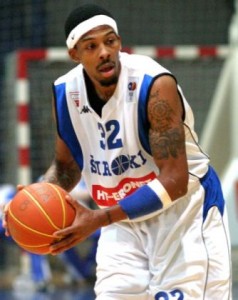 Brendan Bowers has a piece up about a former Ohio basketball standout, Chet Mason.  Mason works in the Cleveland area with kids through basketball camps and has played basketball overseas.  He has a relationship with LeBron and has been on the edge of the Cleveland franchise for years.  The piece makes you feel good about some of the off the court things LeBron is going to bring back to Cleveland.
While the Cavs still have to fill out the roster with some free agents, it is relieving to see theformer number one pick, Anthony Bennett, improve so much. Micah Peters at USA Today has taken notice of Bennett's weight loss and grabbed shots of his monster dunks in the Summer League.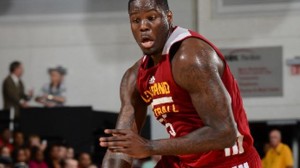 Fellow number one pick from this season, Andrew Wiggins, is safe from being traded for now according to reports. The Cavs seem to have their priorities straight and want to build organically as much as possible. We will have to wait and see what happens to the team's chances of getting Kevin Love without wanting to trade Wiggins.
Things are looking up for Cleveland right now and I feel comfortable saying, "God Loves Cleveland." I also feel comfortable saying that Cleveland may actually be the "center of the universe" for the next few years, basketball wise, at least.
Tags: LeBron Essays