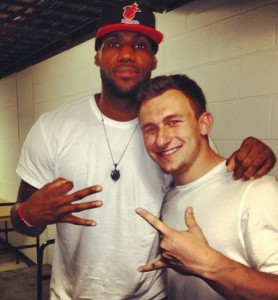 Everything the past few days to do with the Cavs has been related to LeBron in some way.  Trading away Sergey Karasev, a first round pick, Tyler Zeller, and Jarrett Jack was done to open $21 million to sign LeBron to a max salary, if he wants to come to the team.  And, the trade is being graded exactly on whether or not LeBron returns by local fans and even national pundits.
Kevin Pelton of ESPN has given the trade a "C" for Cleveland.  However, Pelton acknowledges that even though the trade leaves the roster depleted and out of a future first round pick the trade is perfect if LeBron comes to the team.
If the Cavaliers know that's going to happen, this trade gets an A-plus. If the league's best player is coming, you do whatever is necessary to make it happen.
For Cavs fans that were lamenting the loss of Tyler Zeller, there is some evidence from a Celtics blog that you have a reason to be sad.  Counting the Baskets shows that Zeller is a decent rim protector allowing opponents to only shoot 47.40% near the rim.  The league average for shots at the rim is 50%.  Furthermore, Zeller shot over 50% of his shots within three feet of the hoop, and he has increased his true shooting percentage and free throw rates each year he has been in the league.  So, there are some arguments for why Zeller is going to be a future All-Star the Cavs just gave away.
LeBron's choice isn't going to be made because of Zeller thankfully, but it may be made because of the roster's makeup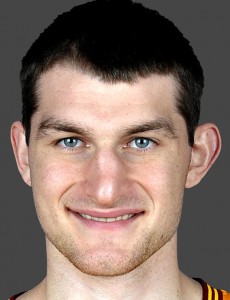 and because of the Cavs owner, Dan Gilbert.  Thom Haberstroh of ESPN believes that Miami holds the advantage defensively, offensively, and roster wise over the Cavs right now.  However, the Cavs are selling LeBron on the future.  Look at this point about the Heat's and Cavs' projected records.
Looking past next season, the Cavaliers might offer James more upside. Indeed, Pelton's projections have the Cavaliers eclipsing the Heat in 2015-16 as Wade and Bosh age, but there's way too much uncertainty a year from now to make any hard conclusions in the data.
The Cavs roster, even without LeBron, certainly won't play as bad as last season, so I have to disagree with that statement and say there isn't much uncertainty about the Cavs' record improving.
Even if it is true that the smart basketball future move is to come to Cleveland, LeBron has to forgive Dan Gilbert.  J.A. Adande is doubtful as to why LeBron would do that especially considering what Gilbert represents as a conservative owner.
There's an undercurrent to this summer's free-agency period that makes it more than just a reshuffling of rosters. The proceedings are a referendum on the labor conflict fought in 2011 and perhaps the grist for a new battle in the next round of negotiations.

I've interpreted reports that LeBron will take nothing less than a maximum contract as his way of rejecting the premise that it's incumbent on players to make the financial sacrifices to win, as if the owners don't also have the option of paying the luxury tax to assemble a championship team.
However, LeBron is very mature.
Maybe LeBron wants to send a message that's bigger than the business of basketball. Maybe he wants to demonstrate that, to seek forgiveness, one must first be willing to forgive. LeBron returning to Cleveland in his prime could be the greatest reconciliation of a player and a fan base in sports history. But it would nullify any future commentary from LeBron about the relationship between owners and players in the NBA.
Terry Pluto counters all of those arguments against LeBron returning by simply suggesting that Dan Gilbert should tell LeBron the Cavs will spend whatever to win, unlike the Heat.  Unfortunately, if that argument and a youthful roster aren't enough to get LeBron back to the team, the team is in a bad spot as far as available free agents go.  The top small forwards, Gordan Hayward and Chandler Parsons, are in the midst of being signed now since the Cavs have waited so long to use their money.  Channing Frye is on his way to Orlando, and the remaining big men and small forwards such as Chris Anderson, Gustavo Ayon, Andray Blatche, Trevor Ariza, Al Farouq Aminu, Mike Miller, and Ray Allen are all flawed pickups.  They are either replacement level players, old, headcases, or just plain bad.
I hope Chris Sheridan is right when he is says LeBron is coming back.
The Decision has been made, even though it hasn't been made public by the man himself. LeBron James is returning to the Cleveland Cavaliers, a league source tells SheridanHoops.com.
And, I hope that LeBron's website really is doing some some coding on secret pages that are in Cavs colors to prepare for his decision announcement.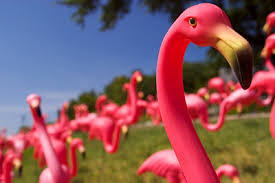 And, finally, I hope that this statement is true: "Cleveland is the center of the universe."  I've heard that said by many people in many different bars throughout Cleveland and Parma, Ohio, when I have visited after moving away.  I always want to go back, even if it isn't always the best personal decision, and that's the general feeling I get from almost everyone that has moved away.  There's a certain pace that $2.00 draft beers, pink flamingos, and amazing places like the West Side market give to the city.  LeBron has seen that pace, and hopefully he wants to live that pace again.
Tags: Lebron James