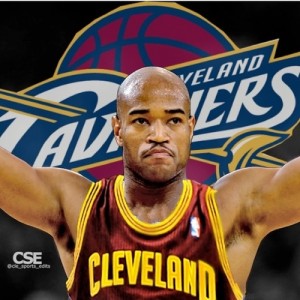 The Cavs are still hoping to land LeBron James. ESPN is reporting that the Cavs have traded away Jarrett Jack and Sergey Karasev to Brooklyn, while Boston will receive Marcus Thornton from the Nets and Tyler Zeller along with a future first round pick from the Cavs. The Cavs need to take back a pick from either of the other two teams to make the trade valid.
This trade will allow the Cavs the cap room to continue pursuing LeBron, who has stated he wants to make max money next season.  It isn't dissappointing to see the underperforming Jack leave the team, but Zeller will be missed.  Throughout last season Zeller showed he had what it takes to be a realiable center coming off of the bench.
LeBron is meeting with Pat Riley in Las Vegas today, so where he lands after free agency is coming closer to the end.  Hopefully, the Cavs will know his decision in the coming days.  This offseason is certainly looking up for Cleveland.
The pick from the Cavs to the Celtics is reportedly protected.
Per @WojYahooNBA, #Cavs pick to Celtics is top 10 protected in '16, '17 and '18 and unprotected in '19.

— Jason Lloyd (@JasonLloydABJ) July 9, 2014
Updated:
Sources: Cavs pursuing Ray Allen

— Chris Broussard (@Chris_Broussard) July 9, 2014
The Cavs may have someone to make clutch threes on their team next season.